The holidays are always the time of year when we get to sit back and celebrate. This year has been especially hard, and if ever there were a time to drink, this might be it. As we're moving into a new year, I've been trying to do more to improve my diet. Alcohol is still on the menu but, thanks to New Soul Kitchen on MY CLEO TV, I'm going to get to enjoy the holidays without the caloric guilt. I'm sharing this delicious Cranberry Vanilla Vodka recipe as one of 5 easy, delicious, festive drinks to make your mouth happy!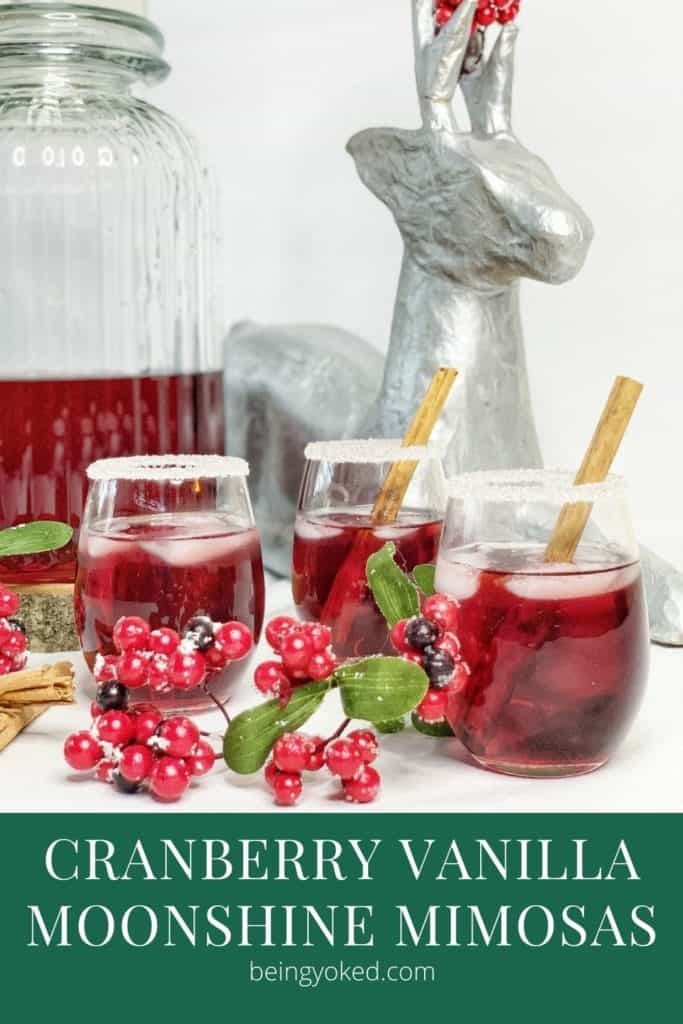 Cranberry Vanilla Moonshine Mimosas
Mimosas are our go-to brunch staple around these parts! Anytime someone suggests that we have brunch, it's a strong possibility that I'm only going for the bacon and the booze! But it's can be easy to get bored with the traditional champagne and orange juice combo. Chef Jernard of New Soul Kitchen created this holiday twist on our brunch libation that I just have to share with you!
The version that Chef Jernard made included Vanilla Vodka, but since we had the Vanilla Moonpie Moonshine on hand, we just decided to wing it! Contrary to popular belief, this moonshine isn't the stuff that can take the paint off the car. At only 26.5% alcohol (53 proof) this moonshine that we picked up on a whiskey tour weekend in Kentucky.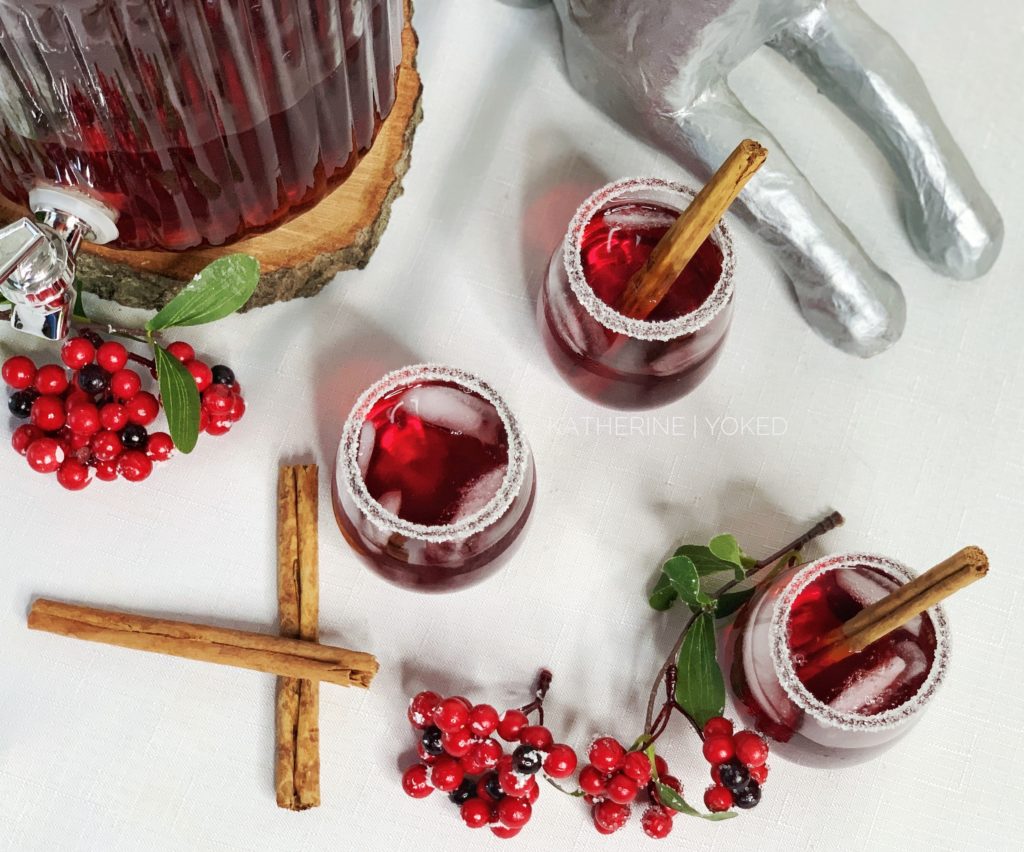 I also went with a sweeter champagne – Barefoot Bubbly Pink Moscato Champagne Sparkling Wine. I definitely like sweeter drinks; the moonshine balances out the sweet champagne and the entire drink rests in the cranberry juice.
With the different alcohols in this drink being much stronger than anything I would drink by themselves, I was sure that I wasn't going to like it. I made it and braced myself for impact…
And it was good.
Like, "I'm gonna get pregnant for Christmas" good!
But don't take my word for it…you have to make it for yourself.
Yield: 8-10 servings
Cranberry Vanilla Moonshine Mimosa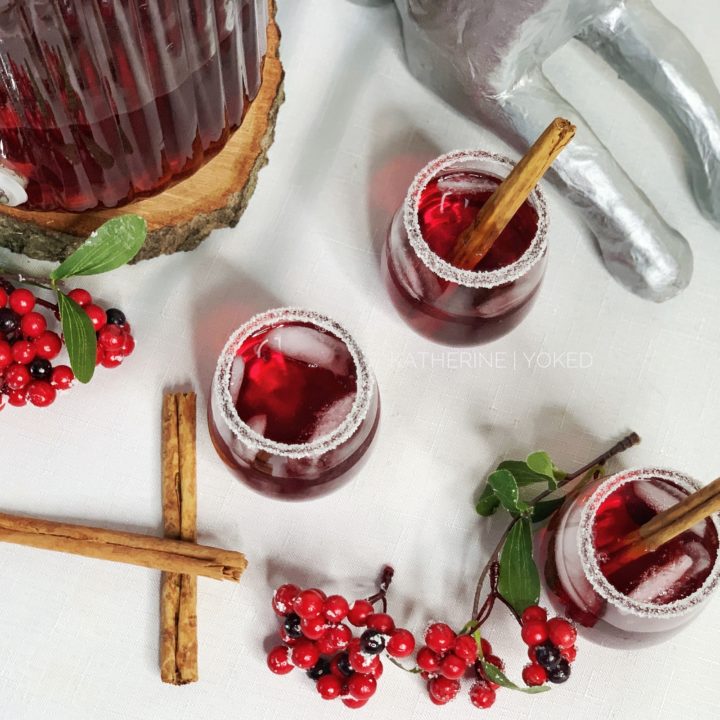 A holiday spin on the traditional brunch mimosa!
Ingredients
1 C Vanilla Moonpie Moonshine
32 oz Cranberry juice
1 bottle Champagne
1 tbsp Vanilla extract
Ice cubes, as needed
Cranberries or raspberries, to garnish
Instructions
1. Prepare champagne flutes or cocktail glasses. Dip into the corn syrup and then into the sugar mixture.
2. Combine your favorite cranberry juice, vanilla moonshine (or vodka), and vanilla extract in a pitcher.
3. Stir together.
4. Pour the mixture into your glass over ice, filling it halfway.
5. Top off with the champagne.
6. Garnish with cranberries or raspberries.

Notes
Feel free to use the ingredients that you prefer! We made it with Barefoot Bubbly Pink Moscato Champagne Sparkling Wine and Vanilla Moonshine. The garnish we chose is a Canela stick.
More Delicious Mimosa Ideas
Enjoy these other unique takes on brunch must-sips:
More Festive Holiday Drinks
While we're used to making cocktails to celebrate gatherings with friends and family, the chaos of this year is not a reason to keep from celebrating each other!
Take the time to celebrate the love between you. Make a special brunch together – or serve your spouse in bed – and include your favorite mimosa! If you need some delicious menu ideas, check out this post with over 100 brunch ideas for you to enjoy!
And for our non-drinkers, enjoy these options by substituting the champagne with non-alcoholic sparkling wine/cider.
Cheers!