Content provided courtesy of Cleo TV. For more information about CLEO TV, visit www.mycleo.tv and check out CLEO TV YouTube Channel. Viewers can also join the conversation by connecting via social media on Twitter, Instagram, Pinterest, and Facebook (@mycleotv) using the hashtag #NEWSOULKITCHEN and #CLEOTV
I had the incredible privilege of going behind the scenes of New Soul Kitchen with Chef Bernard. It was my first introduction to most of the guests; however, Chef Ahki is someone who I've followed for years. Are you wondering why a marriage ministry is talking about food? Well, let me tell you about Southern food with a healthy twist and why it matters in your home.
New Soul Kitchen
New Soul Kitchen is teaching people how to still enjoy Southern/Soul Food without the traditional side effects that accompany it. Being a part of the press tour, was my chance to learn more from the pros.
Meet the Chefs
Chef Jernard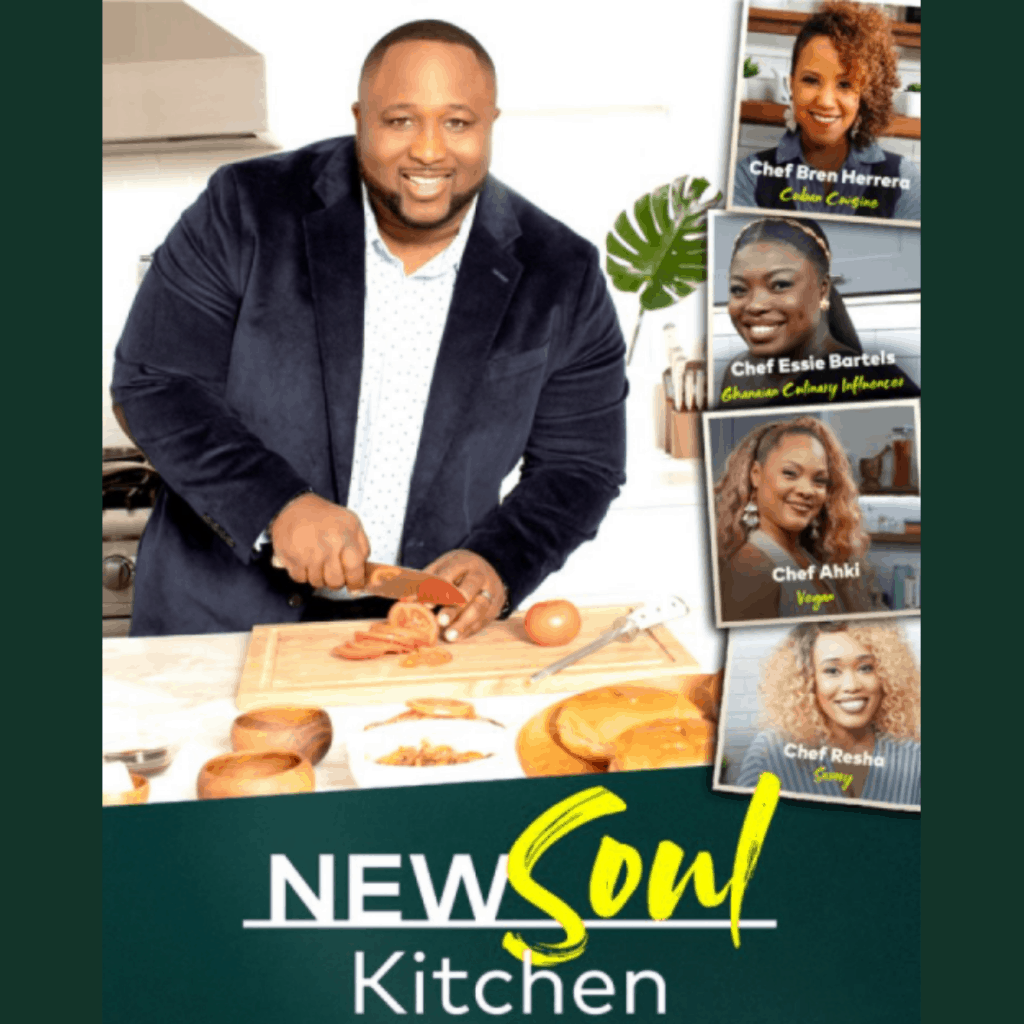 Chef Jernard is the host of New Soul Kitchen. When asked what he thinks about Soul Food, he responded with an answer that we all agreed with.
What do you think about the concept of Soul Food?
"They took the African cooking, their roots, and blended it with the herbs and spices that we're grown here in America. It was our great-great-grandparents who were in the kitchen cooking. 'Massa' wasn't in the kitchen…it was too hot in the kitchen; it was us in there cooking. And then with all of the leftovers to the field hands, (we) learned how to make that into a delicacy…into a masterpiece. So the food that we as Americans eat here: all of it is soul food. It just depends on what restaurant you go into; it's pitched to you in a different way, but it's still our culture. The concept of soul food is that it's American cuisine and it's at the top of the food chain."
In the Black community, we have many health conditions that are a result of the food that we eat; the quality of food available to us, the way that we prepare it, and how much of it we eat. It all directly affects our health and quality of life. Diabetes, high blood pressure, high cholesterol, colon cancer, Vitamin D deficiency, stroke…these are just a few of the issues that we battle through our appetites.
As good as Southern and Soul Food is good to our stomach and spirit, it's not always the best friend to our bodies. New Soul Kitchen is on a mission to make our food healthier, so that we can live longer lives, while not sacrificing taste.
Chef Ahki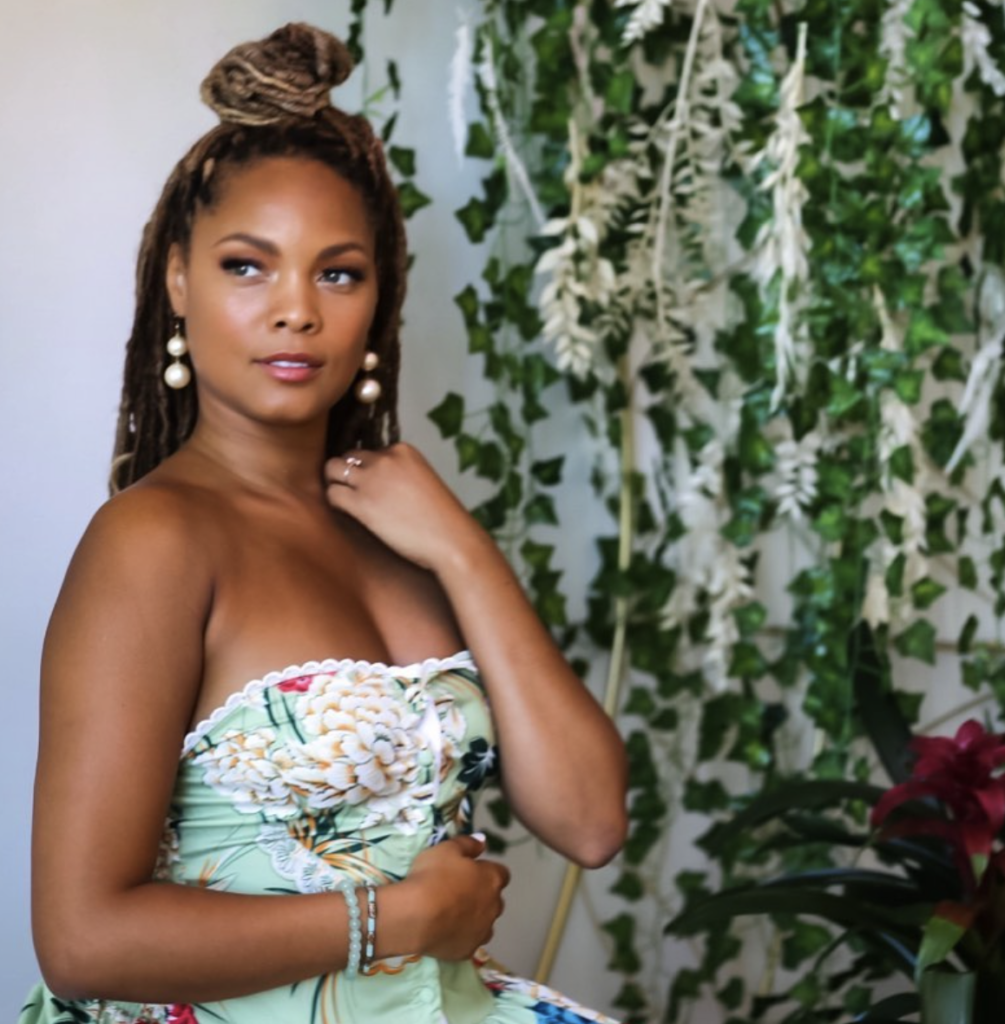 So a bit of a backstory: I have suffered from fibroid tumors since I was 30 years old. Fibroids are non-cancerous tumors that grow in and around the uterus; there are different types depending on where they grow. When I was first diagnosed, I'd just met my husband. My doctor at the time advised me to hurry up and get pregnant while I had the chance. I DID want to have his babies but thought I should at least wait until I learned his middle name…
Due to the location of my fibroids, infertility is part of our marital struggle. After having my first fibroid surgery, I found Chef Ahki. She's a vegan chef who is focused on helping women address reproductive health issues through food. I purchased her Fibroid Elimination Recipe Guide, determined to go vegan in order to get rid of my fibroids. As with too many things in my life, I didn't follow through with the plan; I ended up having a second surgery. As I'm still enjoying meat, albeit hormone-free, my body is starting to exhibit some frighteningly familiar symptoms.
Chef Ahki is a self-ascribed alkaline chef and food activist. When I was on the hunt for ways to naturally treat my fibroids, I crossed paths with the work she's doing. Acclaimed as a vegan celebrity chef, her passion is for helping women to fight for their health and take control of their health through the foods they eat. Reflective of extensive research, I know that my fibroids and other health conditions are directly affected by the foods that I eat. The question I posed to Chef Ahki aimed to explore the correlation between food access and minority health.
Can you talk about the lack of access to organic food in minority communities and how it may be linked to reproductive health?
"…I'm teaching women how to clean up and detoxify, head to toe inside and out. What most women don't realize is that the cause of any of those reproductive issues is an excess in estrogen and the synthetic estrogens that live in plastic water bottles, in our foods, and so many of the ways our foods are packaged; so many of these things are a huge issue…my goal is to show women that there are delicious foods that they can try starting with just removing some of the most estrogenic foods from the diet or what we call aromatase free food.
"So, taking out foods like soy products. Removing foods like excessive hormone meats…a lot of the meats that are shot up with antibiotics, hormones to make them, larger… lots of different things like dairy products and things. So it takes a lot of discipline. The women who join our fibroid elimination group…want to first try nature's way before taking the huge leap because they don't want to lose their uterus… there is a way that just through herbs and foods, you actually really can eliminate these things."
With the perpetuation of food deserts, there is a direct correlation with the increase of reproductive issues in communities that are mostly inhabited by minorities.
Chef Bartels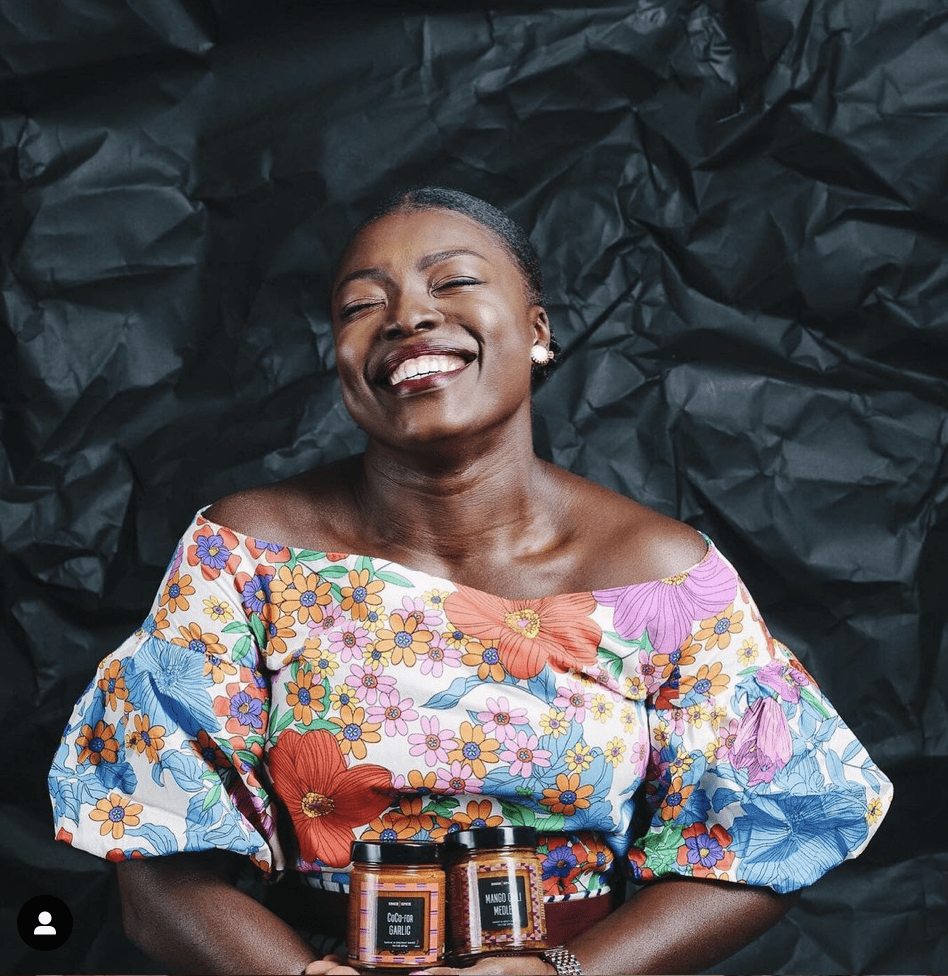 Self-proclaimed professional troublemaker and disrupter, Chef Bartels the no-hold-barred, keep-it-real woman you didn't know you needed in your life. I just met her and I already love her! Her brand, Essie Spice, is bringing Ghana to the world through her vegan, gluten-free food seasonings.
Hubby turns 40 this year and next year, we were planning to go to Africa for our 10th wedding anniversary. COVID has put a halt to all of our travel plans for the year; we're not the only ones. I can't begin to tell you how much I was looking forward to taking this trip. In pivoting, I asked Chef Bartels about how to bring African cuisine home, when we can't get to the Motherland:
As more and more African Americans are tracing their lineage, can you talk about how we can be intentional in using food to connect to our ancestral roots?
Chef Bartels encourages people to find and follow the storytellers. Since we can't travel and experience the food and culture ourselves, listen to those who are from the continent/your country. Online access makes the world more connected for sure.
"I know there's a lot of influencers and YouTubers that are showing people Ghanian food, West African food, Nigerian food. Influencers like 9ja Foodie; there's a whole bunch of them, so lean into that. The other people who grew up there, who know the culture, people that are traveling there, people that are living there, and can tell the story…that's how you can find out things that you normally would have been able to do if you were there, but unfortunately we're not there.
"…everything or most things are online…definitely African food is out there; it's just not mainstream… You're gonna find out the term African food is so varied, depending on where you go. I lived in South Africa for six months and the food is so different than it is in Ghana, if you go to Kenya; it's also very different you go to Somalia, completely different. Just lean into these different influencers and different cultural storytellers that are giving you an insight of what it is to know about your history and African food…whether you're from the East, West, North or South."
There is a myriad of both professional and hobbyist African chefs to follow. Whichever country you'd like to explore, you can search for the cuisine to make in your own home. As I've recently traced my African lineage back to Nigeria and Gabon, I'm looking for the food of my ancestors. Unrelated, I dated a Nigerian guy for 3 years and got to experience the food, well before I was aware of my ancestry. I still don't know what dough dish was but it's not mashed potatoes…
Your Health is Your Wealth
Chef Bren and Chef Resha are also on this season of New Soul Kitchen.
Bren Herrera is the Afro-Cuban chef and digital nomad who is going to have me ordering bigger pants…again. Resha is the chef behind Carnal Dish. Her food is almost as sexy as my husband, and just as delicious. Let me just say that I'm glad that New Soul Kitchen is all about making Soul Food healthier for you. Because between all of this culinary talent and the way my taste buds are set up, I would otherwise be in trouble…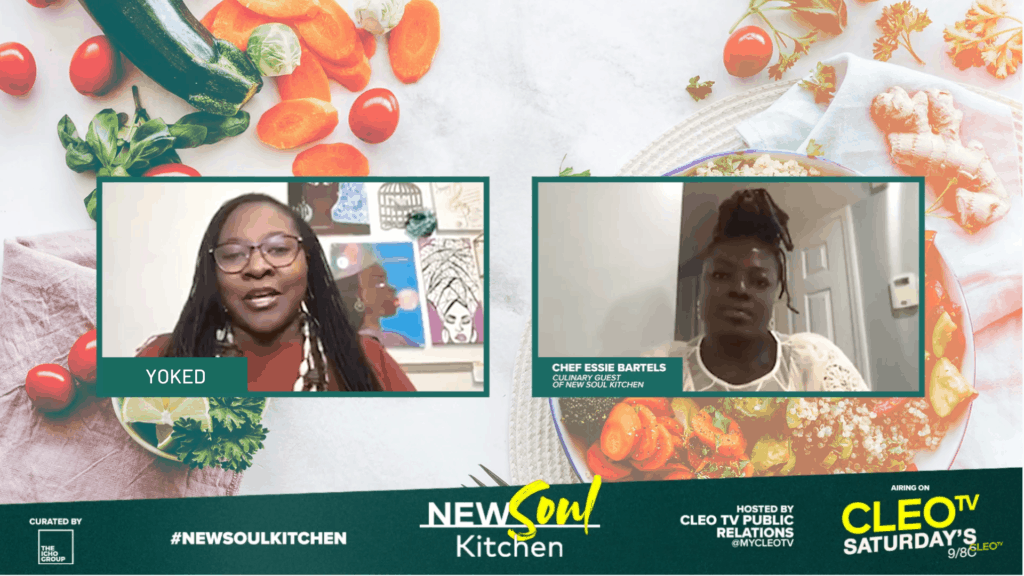 Be sure to check out all of the delicious episodes on Cleo TV.
If you enjoyed this, you might also like:
5 Activities to Connect to Your African Ancestry in Memphis