Disclosure: Recently, I was hosted on a 3 day Kentucky Bourbon Trail Tour + stay at Shaker Village with the Moonshine Mamas/Traveling Moms. All opinions are honest + my own. Scout's Honor.
The second day of our weekend adventure took us to various whiskey + bourbon distilleries featured along the Kentucky Bourbon Trail. We started bright + early, making sure to get a good breakfast in…you need drinking fuel to do this thing.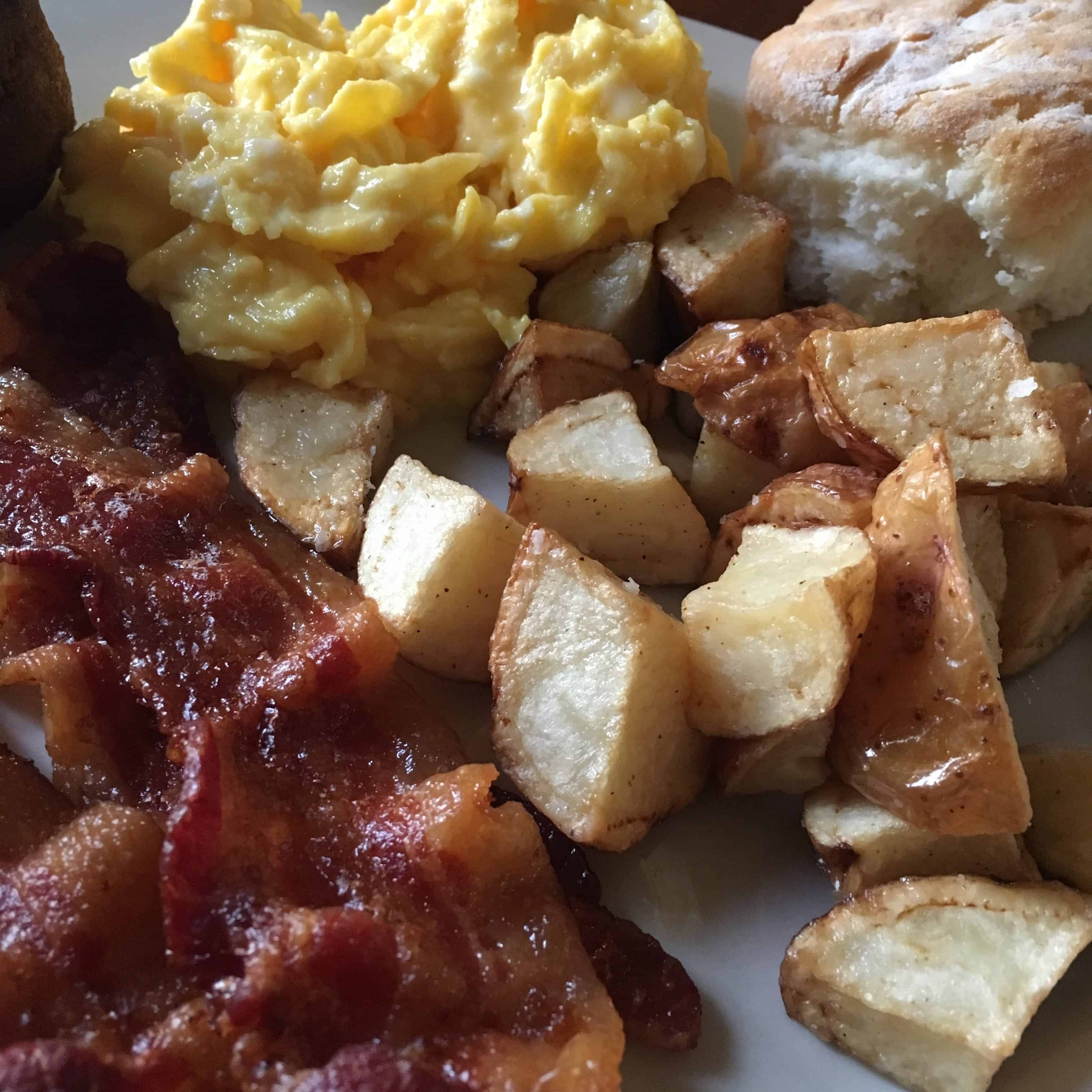 Not that we were planning to get drunk by any means…
Whiskey and Bourbon Trail Tour
Kentucky Cooperage
Central Kentucky Tours scooped us up + we were on our way! Our first stop of the day was the Kentucky Cooperage. We couldn't take pictures inside the facility but it was easily the coolest thing we've ever seen! This is where they put the barrels together that ages the whiskey. they're shipped all across the country + world. Even if you're just a wine drinker, I can say with almost absolute certainty that the barrel it was aged in originated here: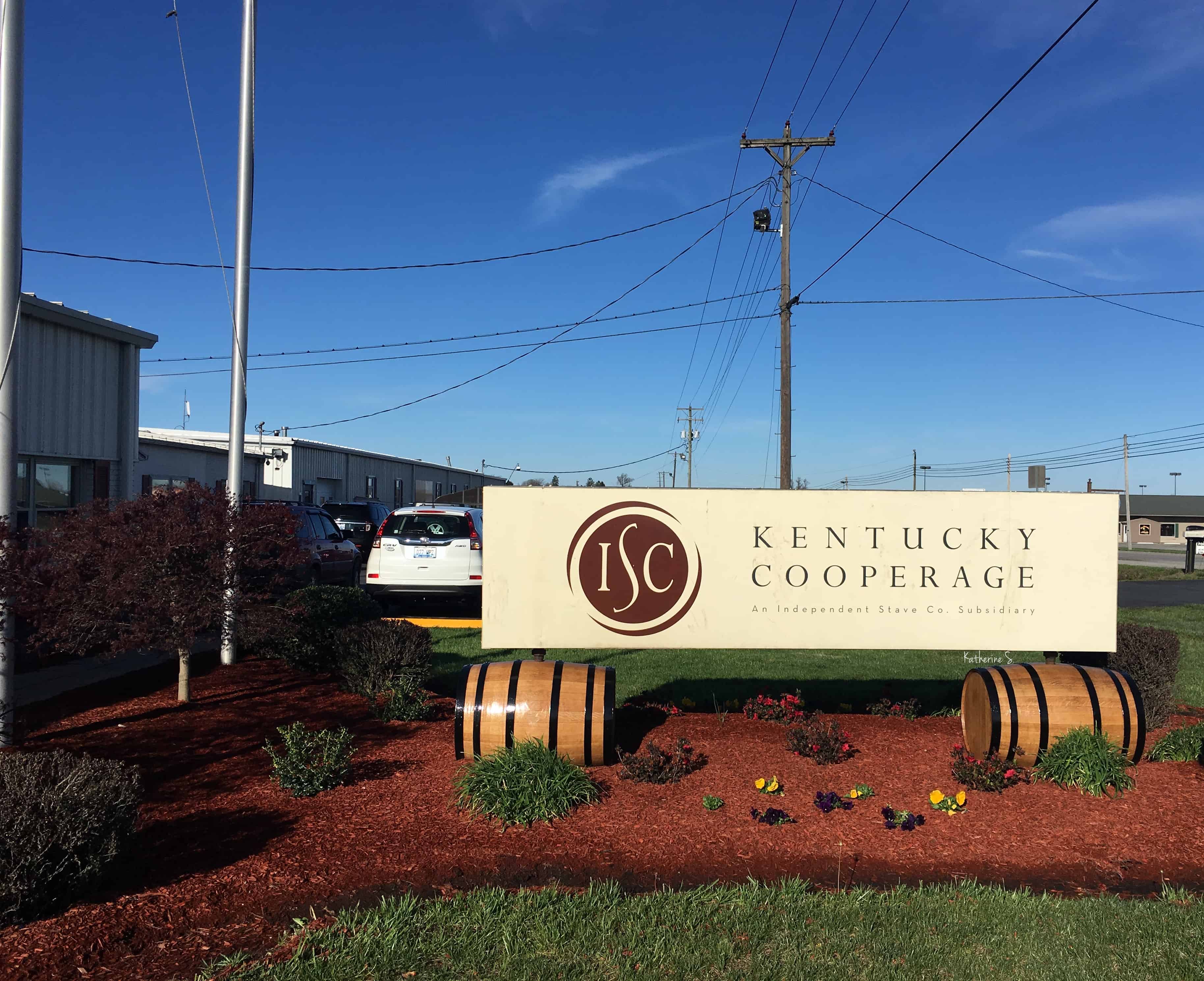 Yellowstone Distillery
Our next stop was the Yellowstone Distillery. Without question, we met the most colorful tour guide EVER here! It was amazing!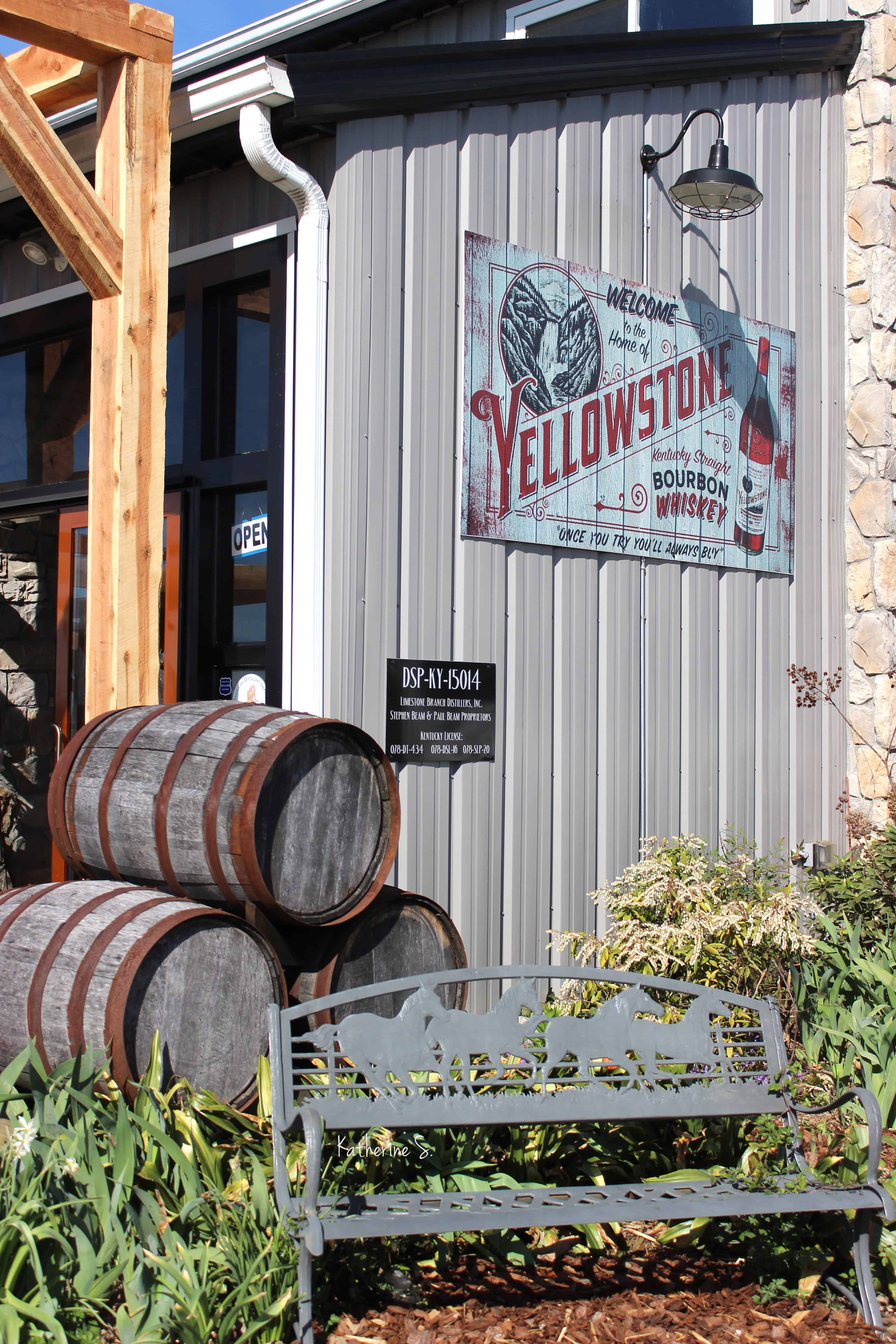 We were able to go into the brewing + packaging area to watch them pack their Bourbon Whiskey. The ladies in there are super efficient. I'm entirely too clumsy to be able to do this job, but kudos to them!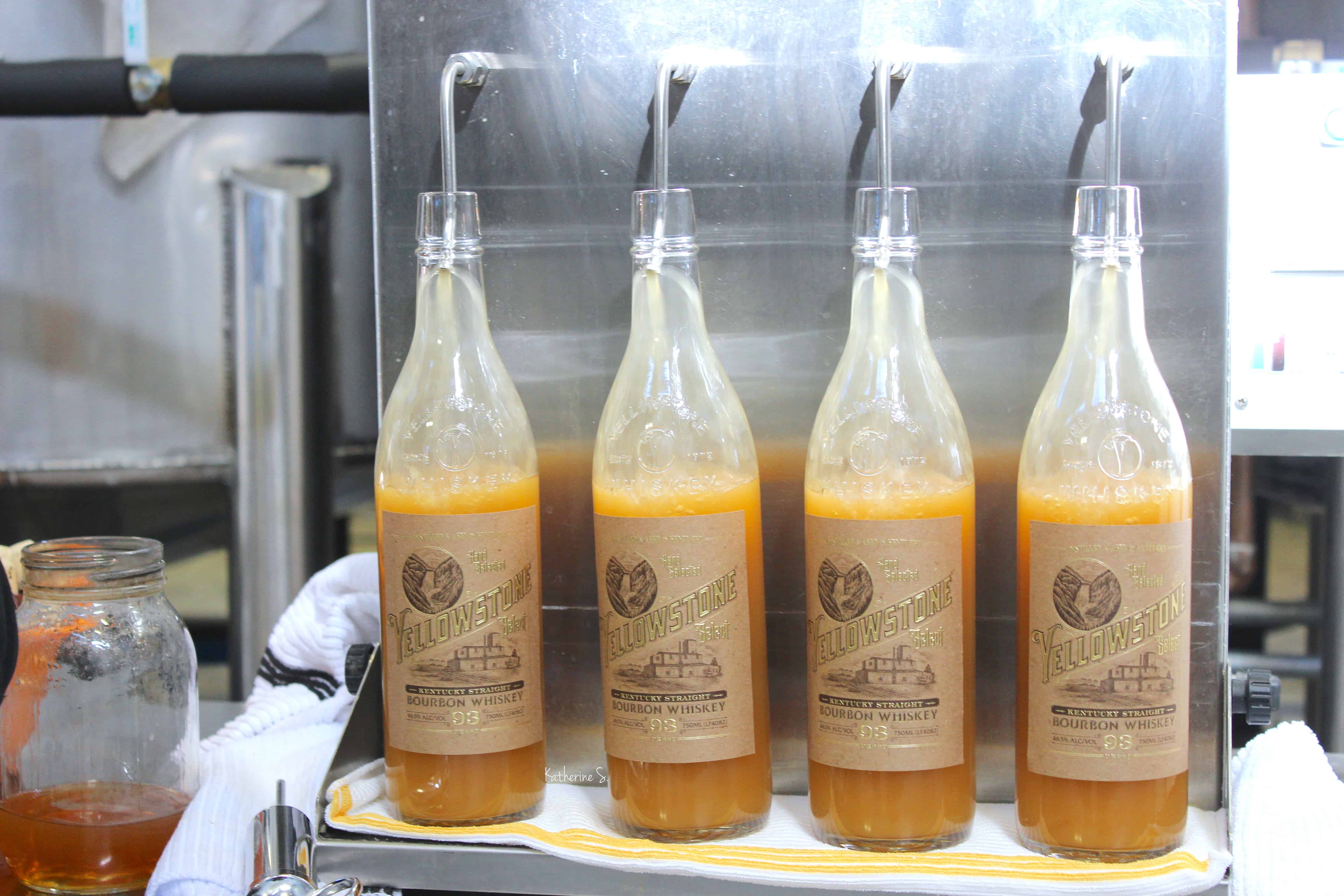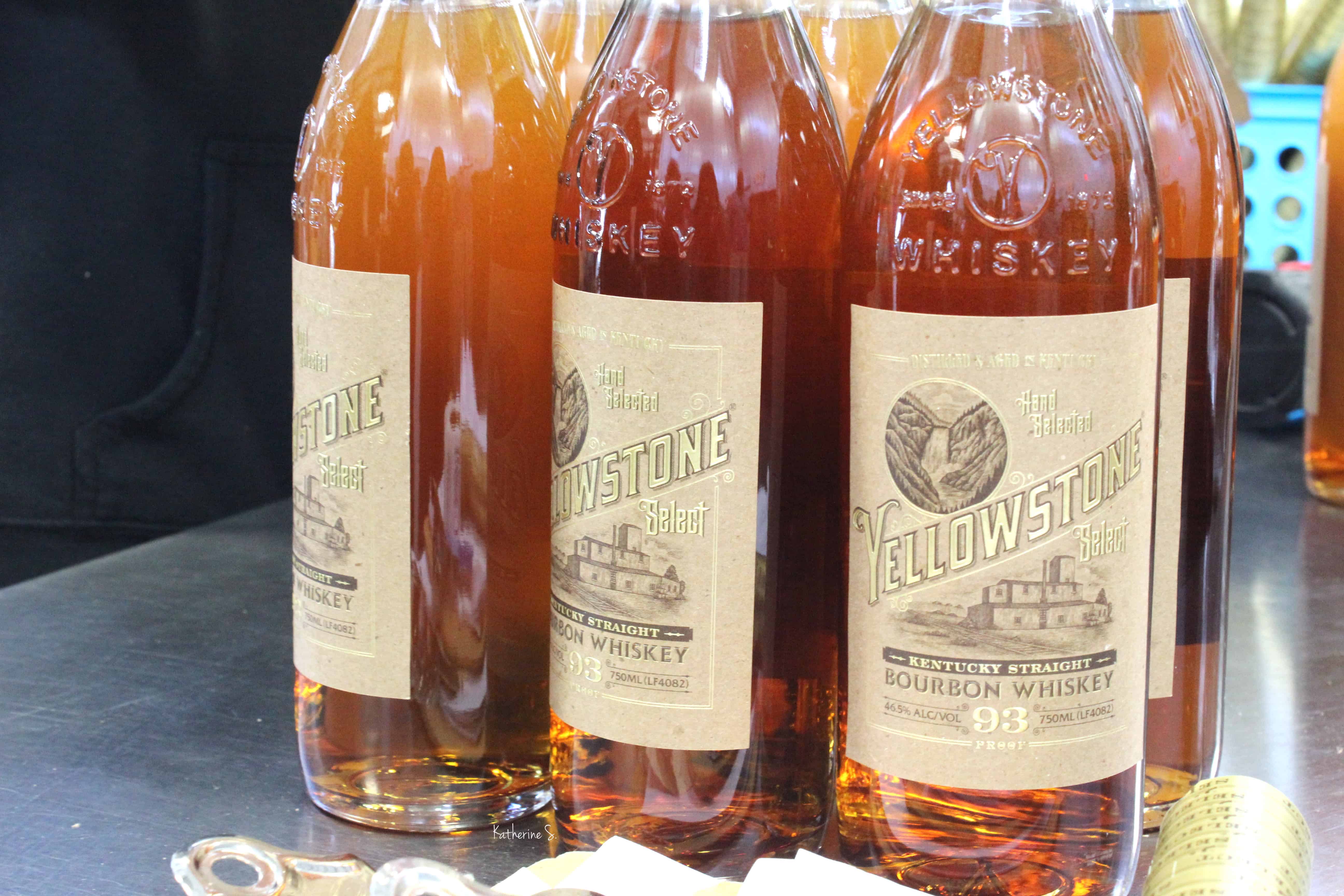 In addition to their whiskey bourbon, they make flavored moonshine. They then give you taste tests of said flavored moonshine. They then make moonshine mixes, give them awesome names + then tell you're they're available in the gift shop. Wanna guess how much moonshine we came home with…?
Maker's Mark Distillery
The next stop was at the very famous Maker's Mark Distillery. We were taken on another guided tour to see some behind-the-scenes action where one of the most famous whiskeys in the world is made.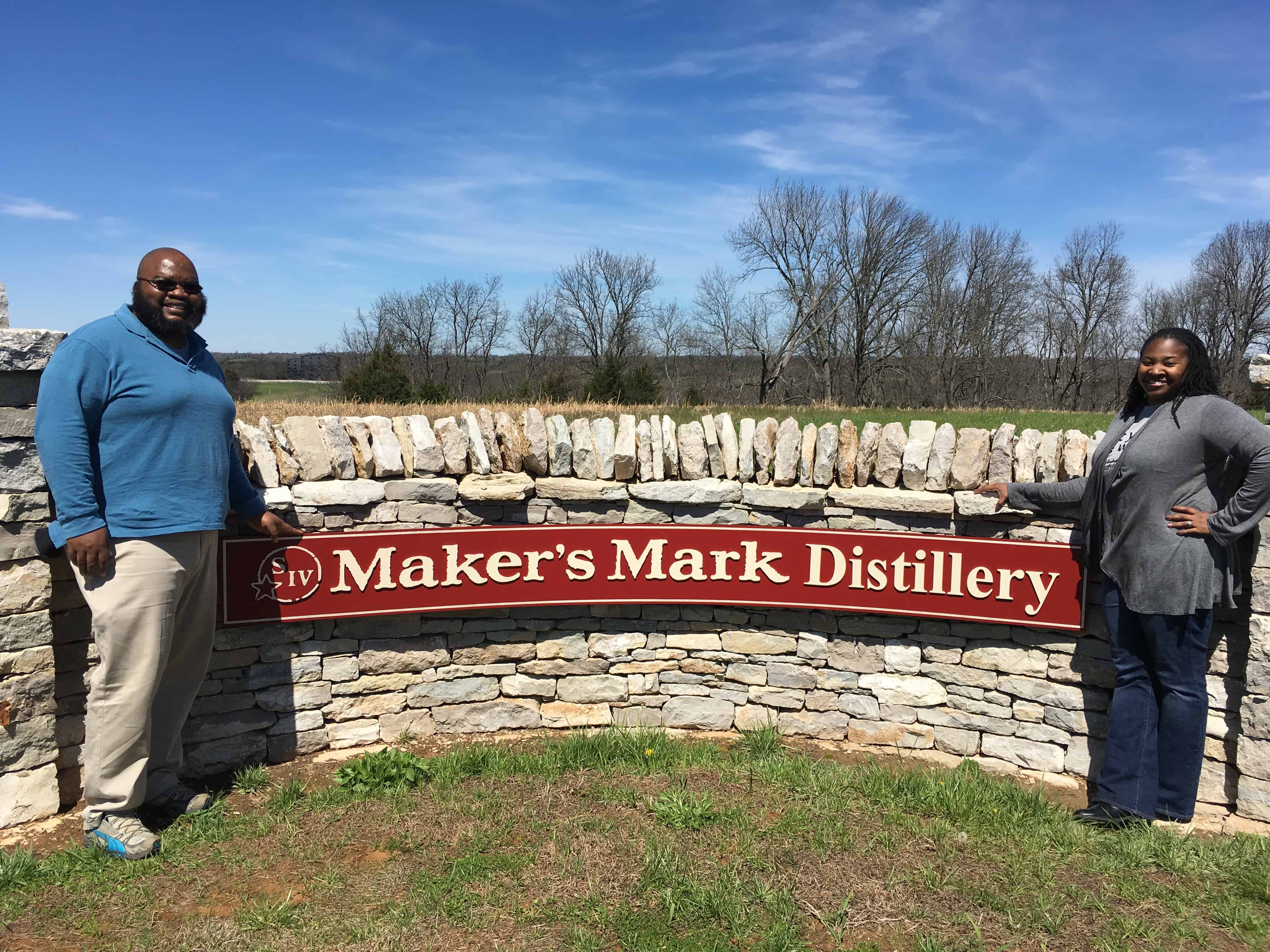 When I first decided to go on this trip, it was supposed to a girls weekend. At the last minute, I was able to bring hubby along + it was really nice! It was cute to see so many other couples on this tour, learning, exploring + tasting together. It's definitely an awesome opportunity to spend time with your significant other, exploring the world of whiskey + bourbon. Hubby learned all of the intricacies + art of making these particular spirits. I learned how much I really don't like whiskey or bourbon. But it was fun! We're all about doing-it-together to learn more about each other…even after 10 years…+ this was a wonderful chance to get to do that 🙂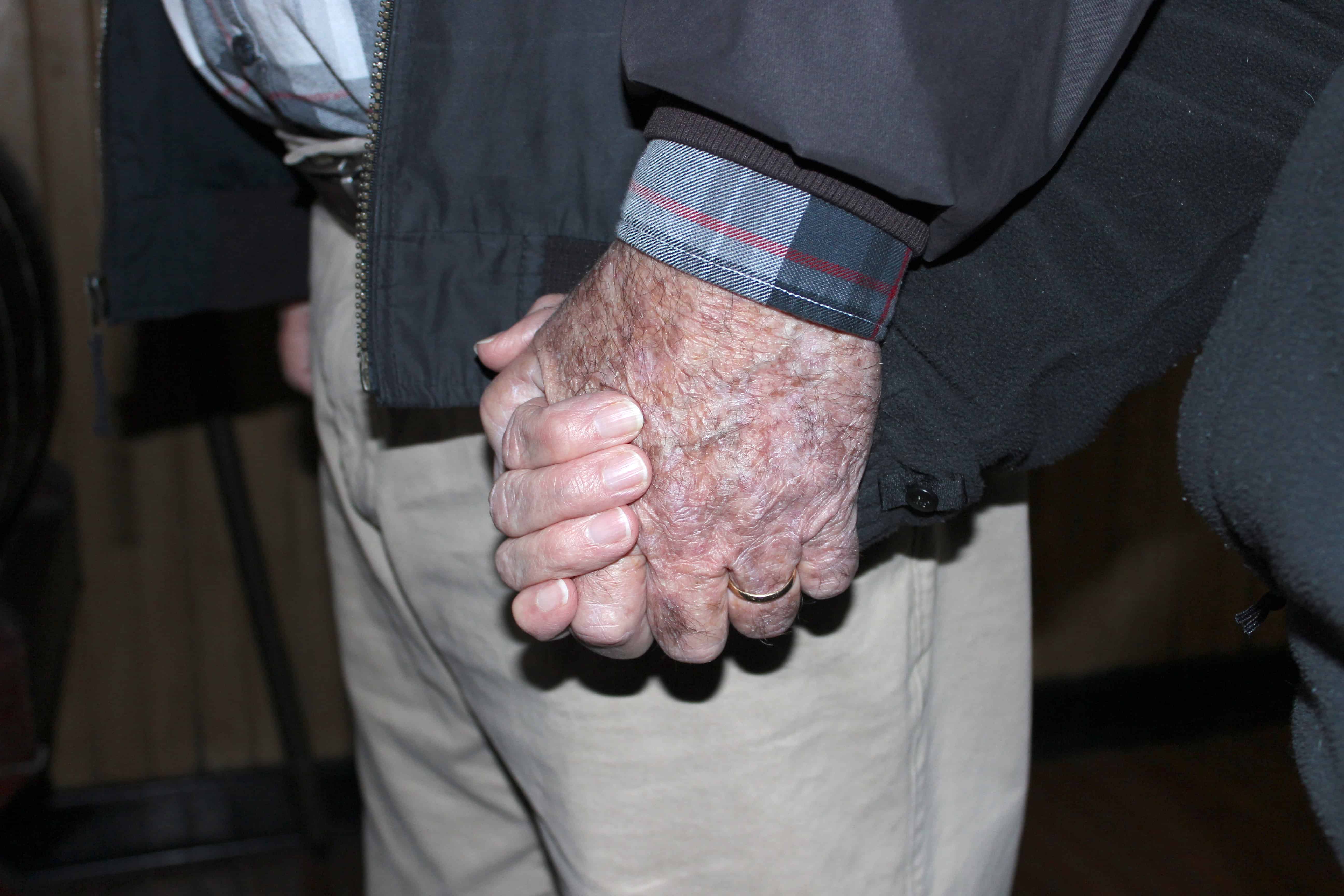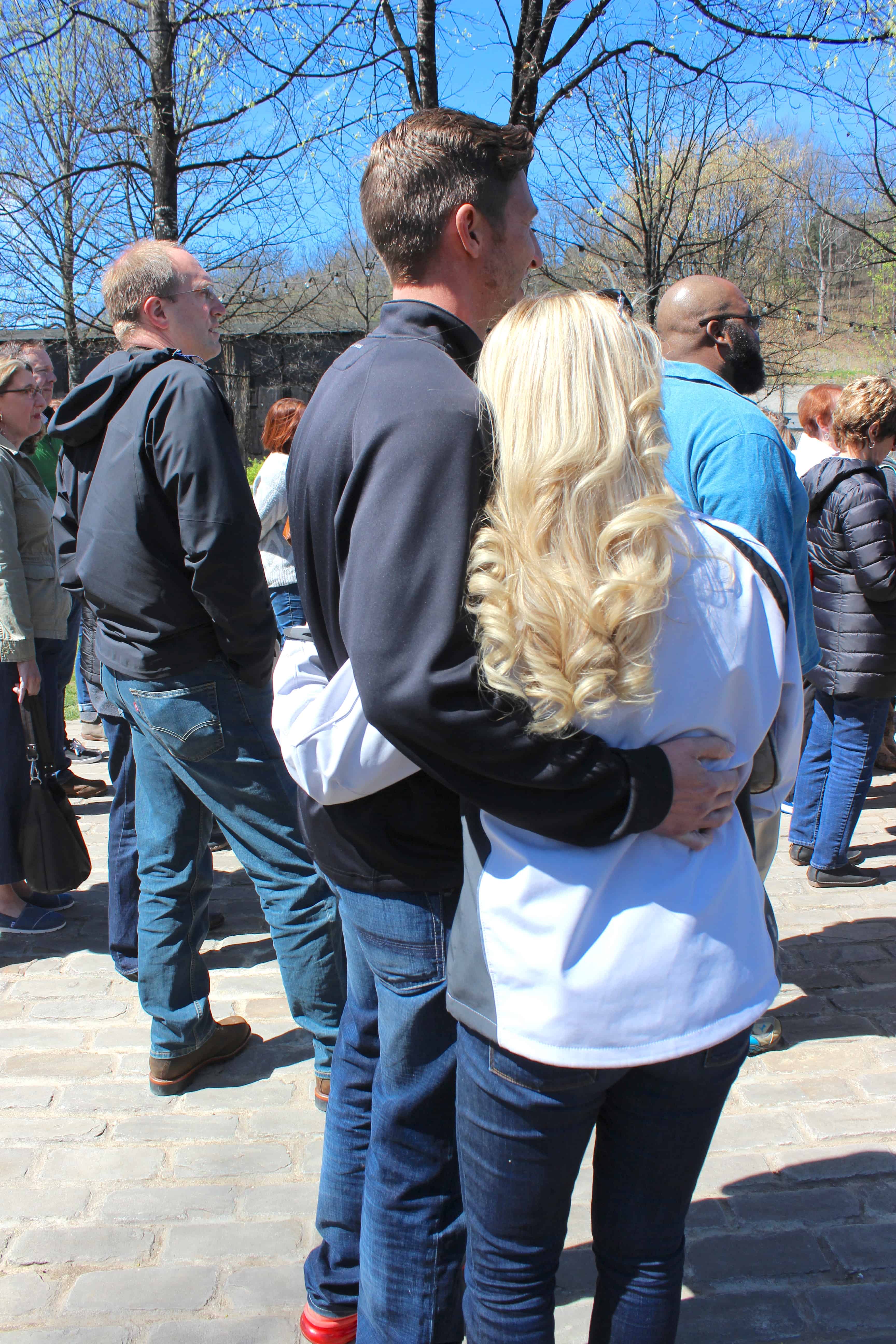 It was really interesting to go inside and see all of the process here…from start to finish, we were able to see just how this brand goes from start to finish. This place is huge! We got a really interactive tour. FYI: hot whiskey yeast is disgusting. Maker's Mark is famous for the red wax seal on the top of the bottle. It's a pretty cool process. I guess it helps that when I was younger, I had a bizarre fascination with putting my hand in wax and pulling it off. But, I digress…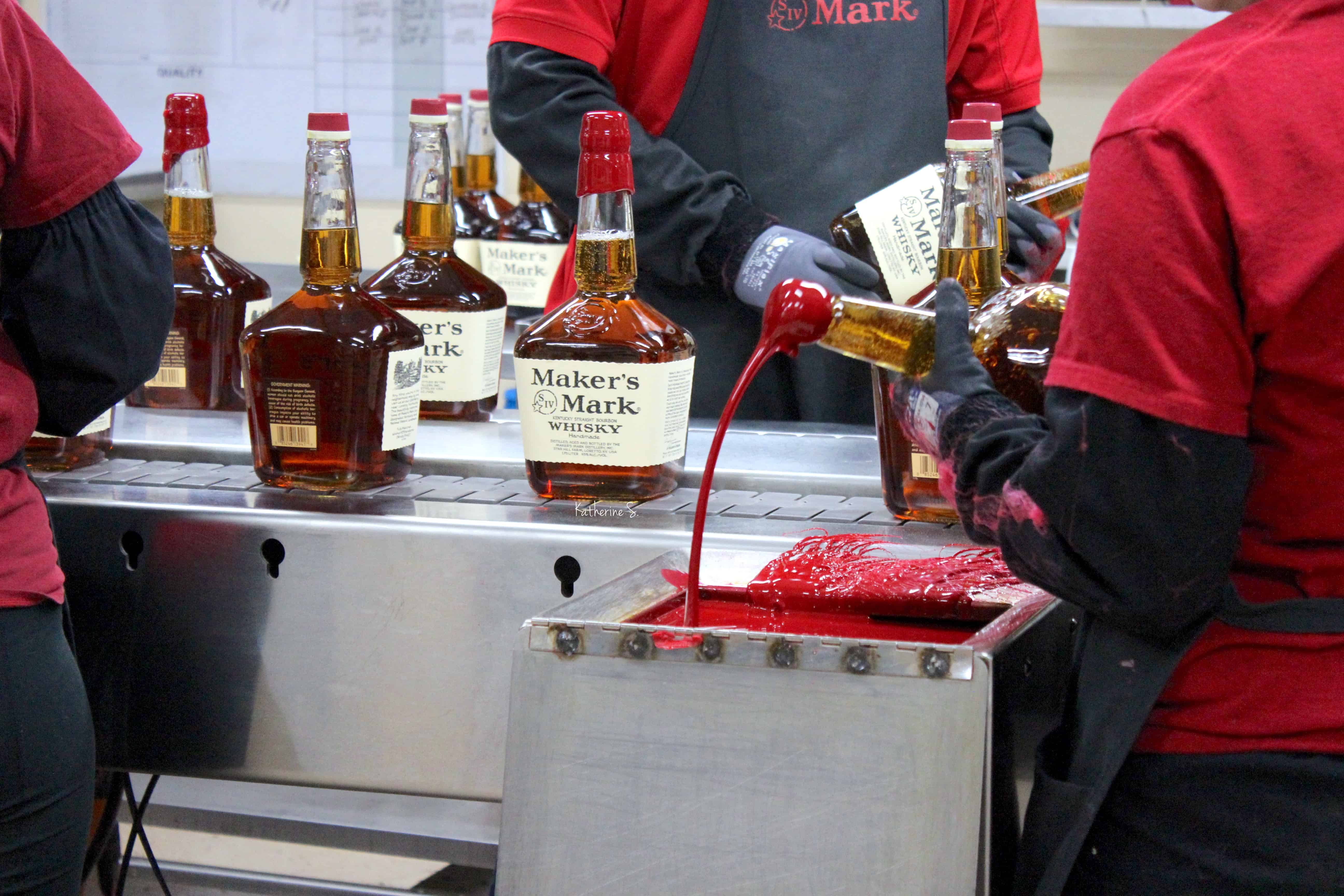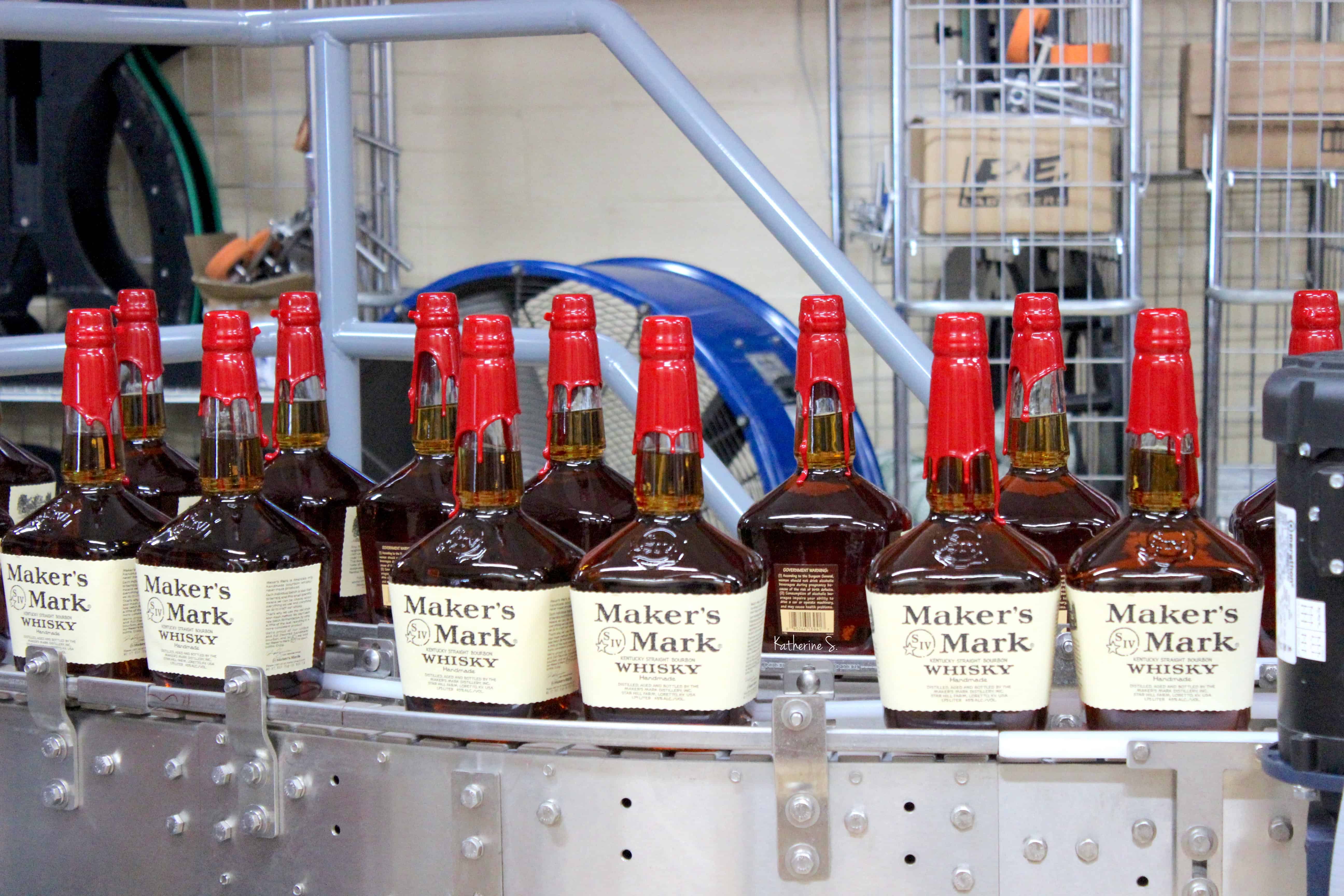 At the end of the processing tour, we went for an actual tasting. They brought out the 5 different products in their line to try. I dipped my finger in each just to be able to say that I did taste it + then proceeded to try to get hubby drunk, aka I passed along all of my samples.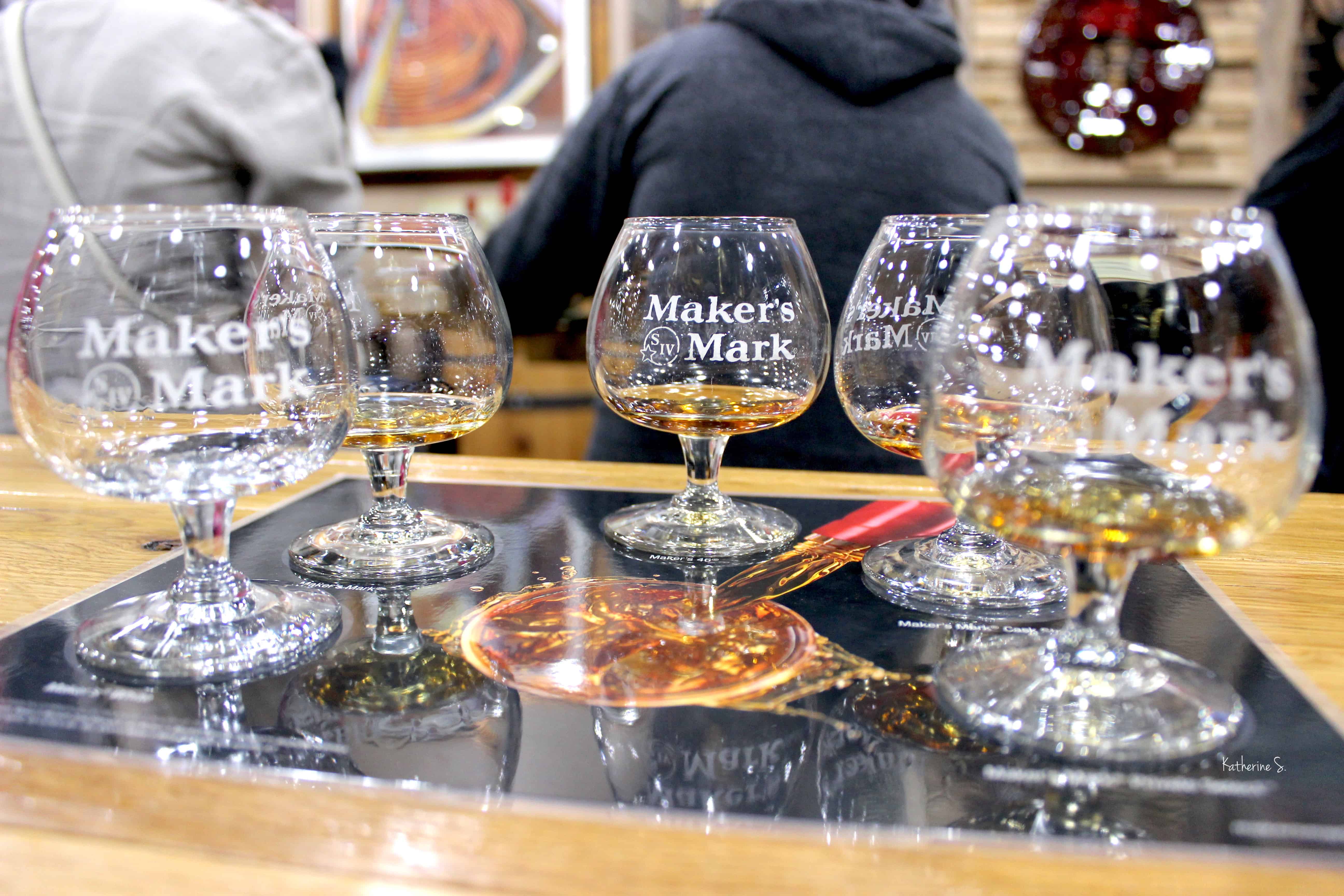 On the way to the gift shop, we were treated with pecan-topped whiskey chocolates + an amazingly beautiful artisanal glass ceiling.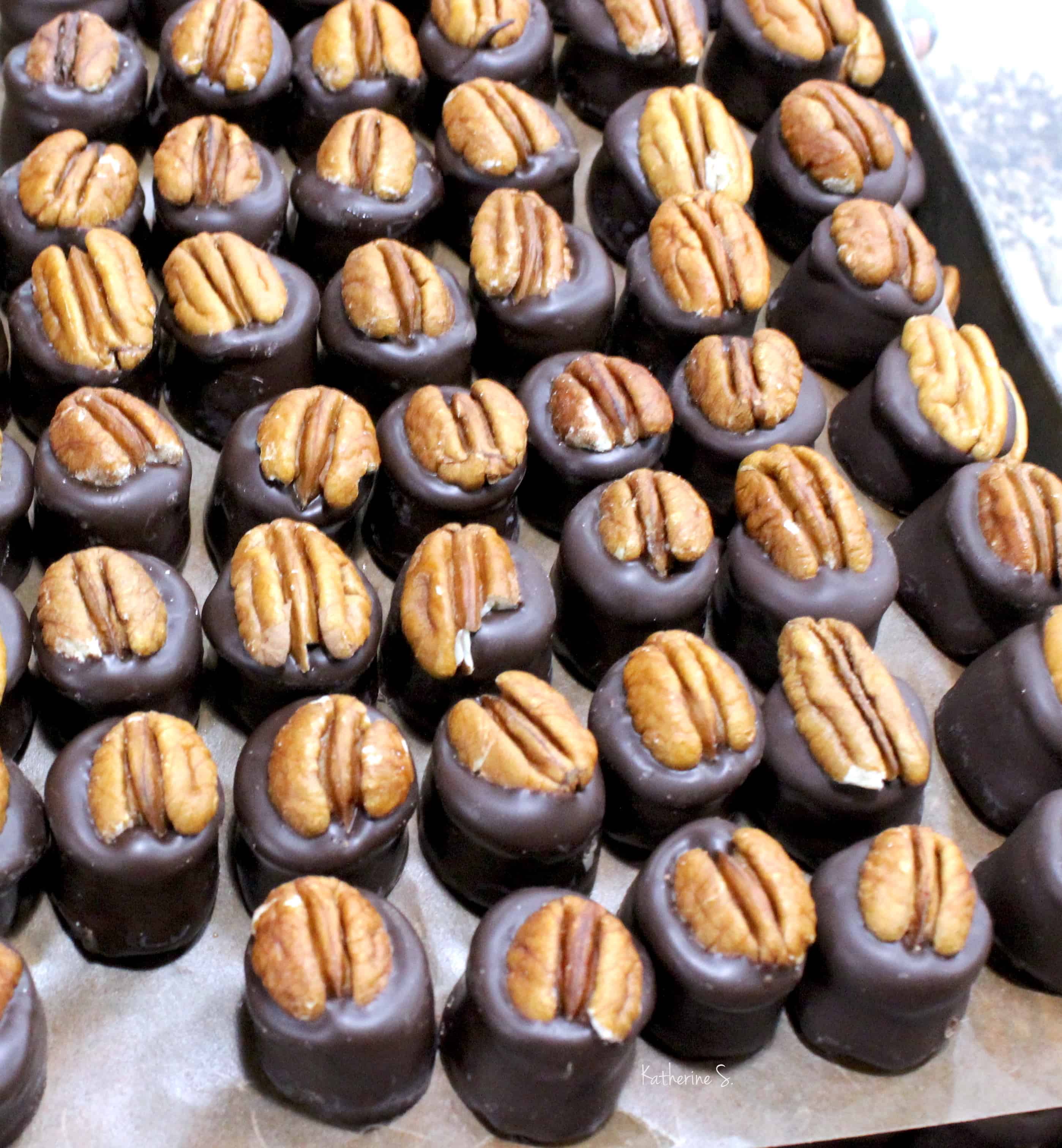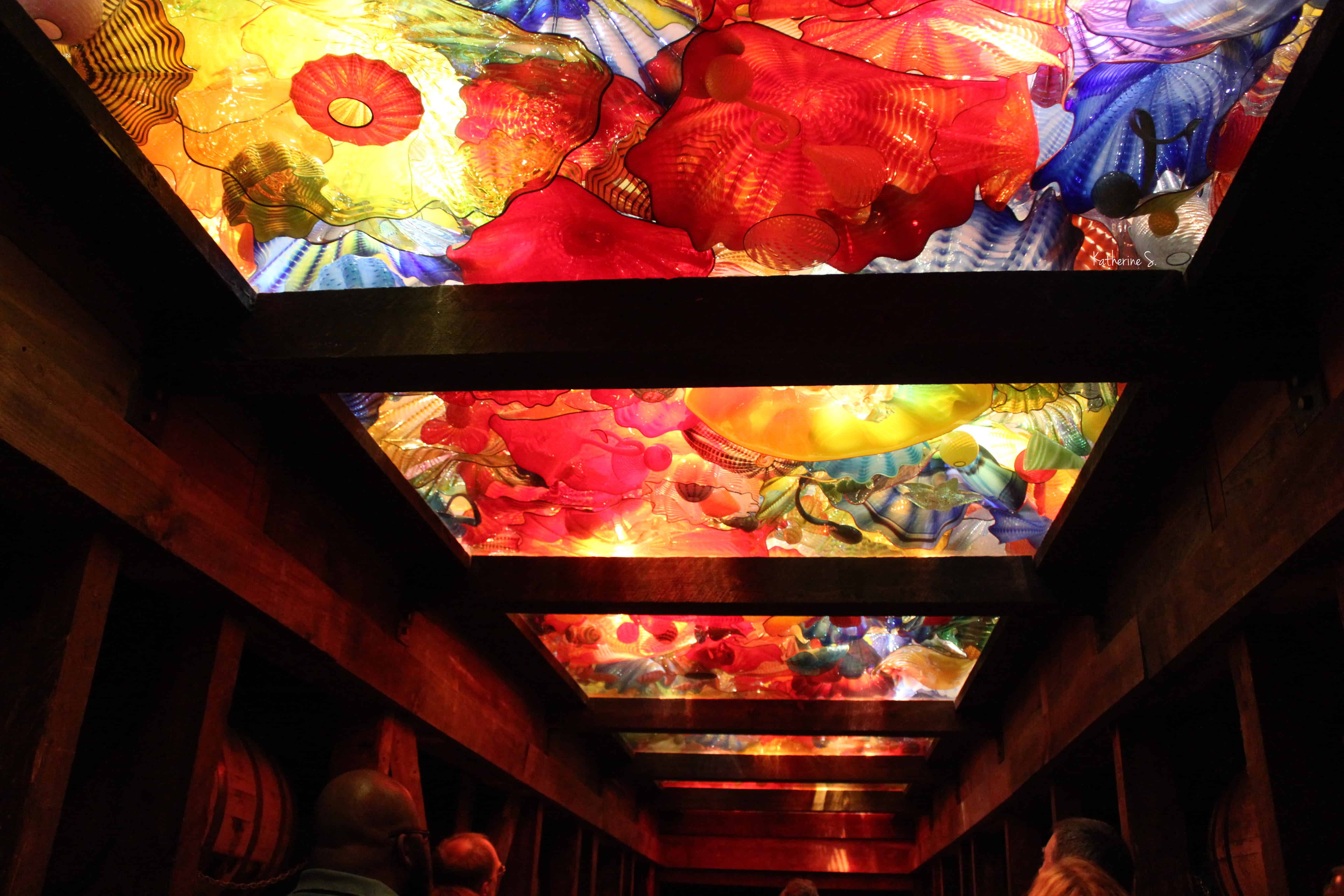 The next stop was the gift shop. We were told at the beginning of our visit that anything we bought could be dipped in wax! Apparently someone went so far as to dip a shirt, but we just stuck to the glassware. We purchased a few bottles  for our collection + for a friend + went to play!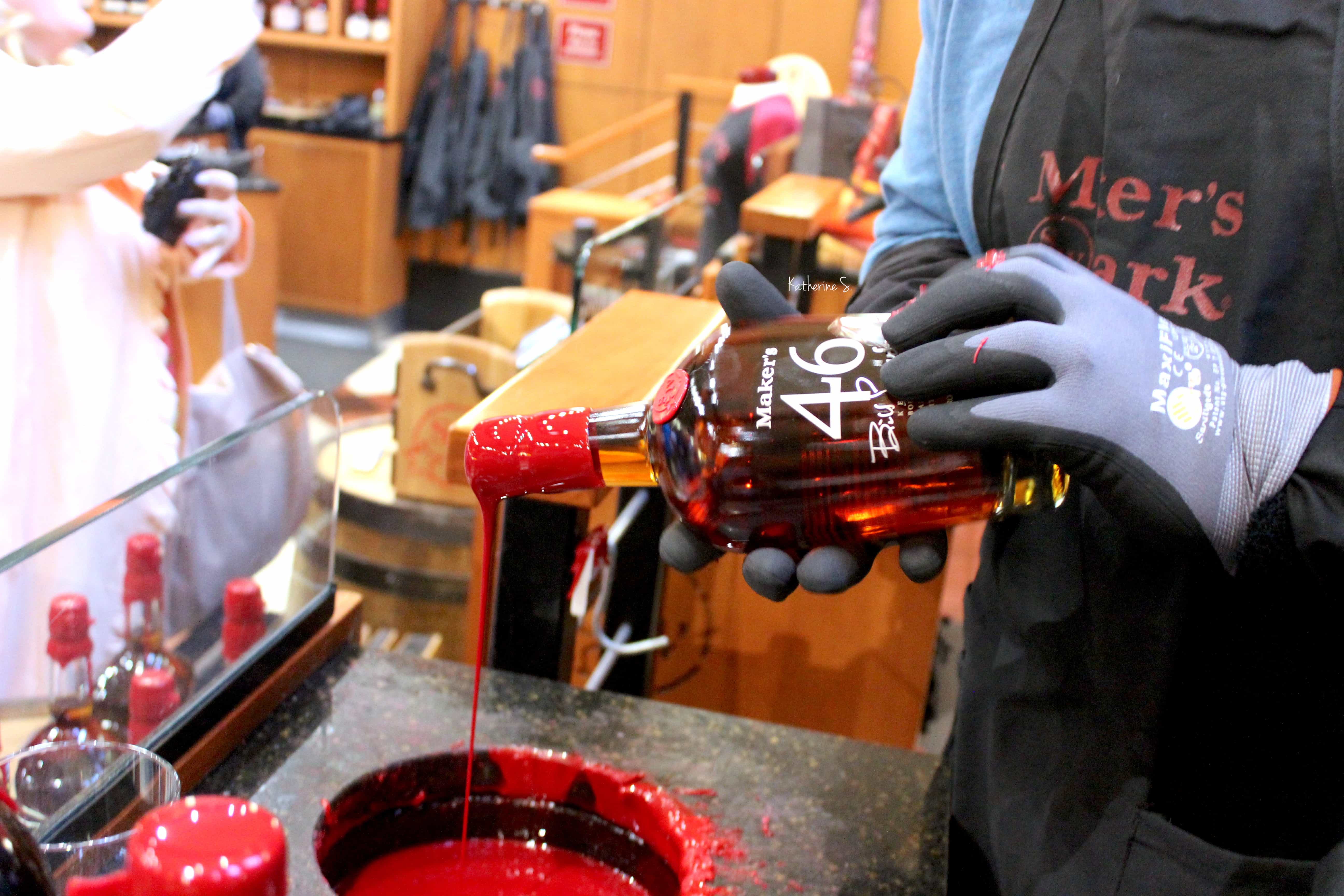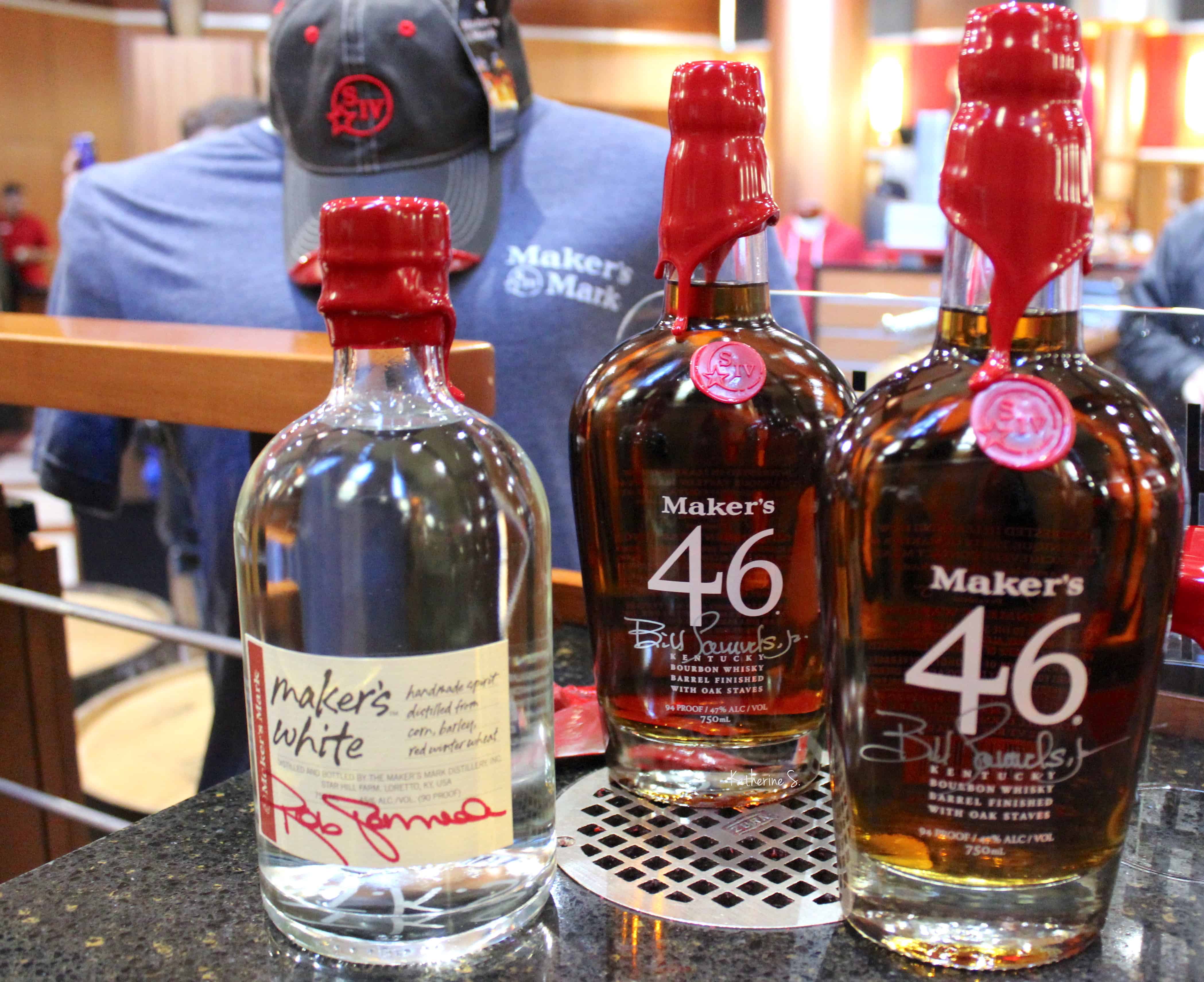 Lunch at the restaurant was awesome. Hubby ordered a (quite delectable) Maker's Mark orange slush + we even ran into a beautiful group of women who were there on a girls' trip! You can totally do this as a girls' trip!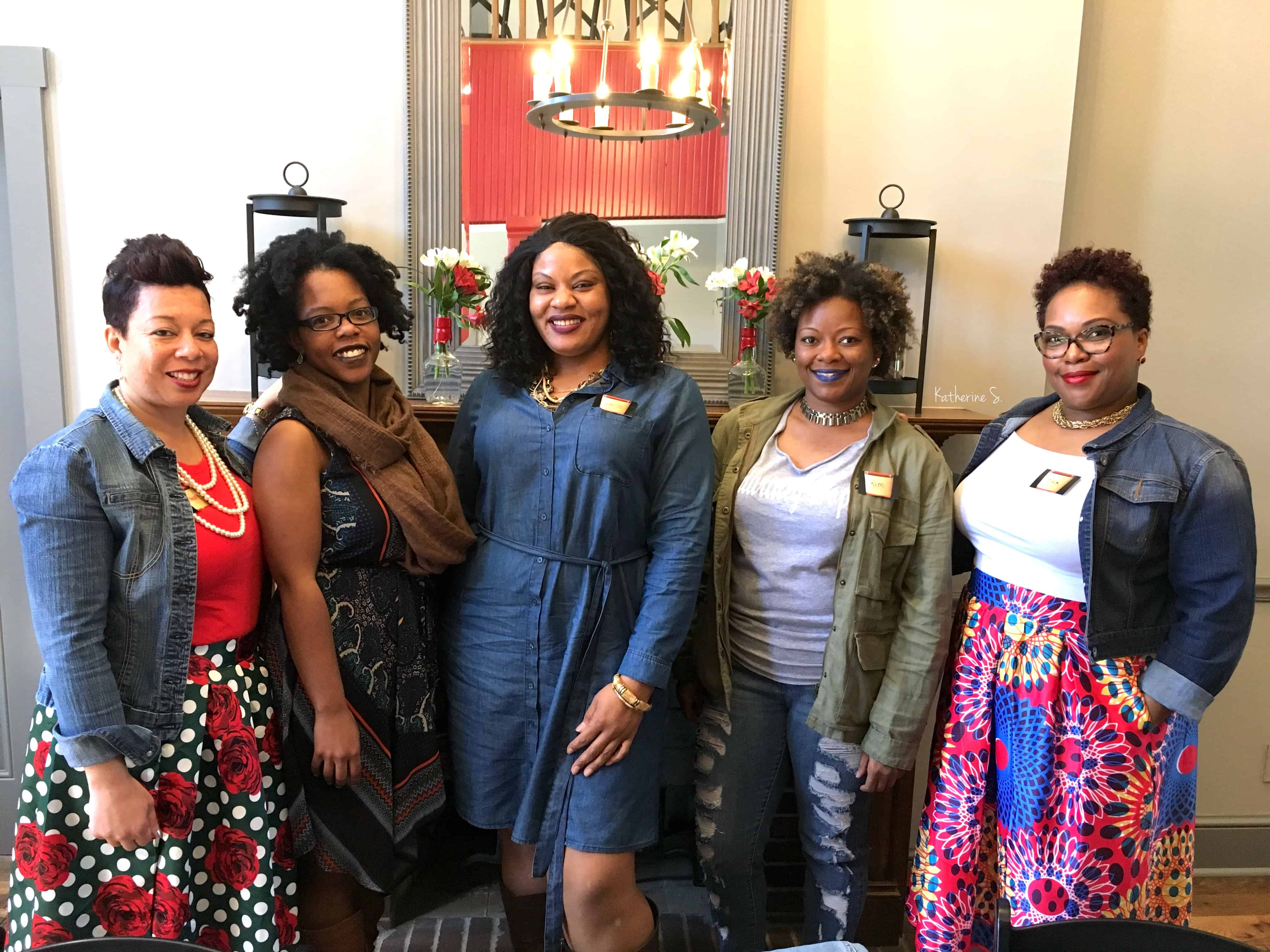 Wilderness Trail Distillery
The last stop on our tour was the Wilderness Trail Distillery.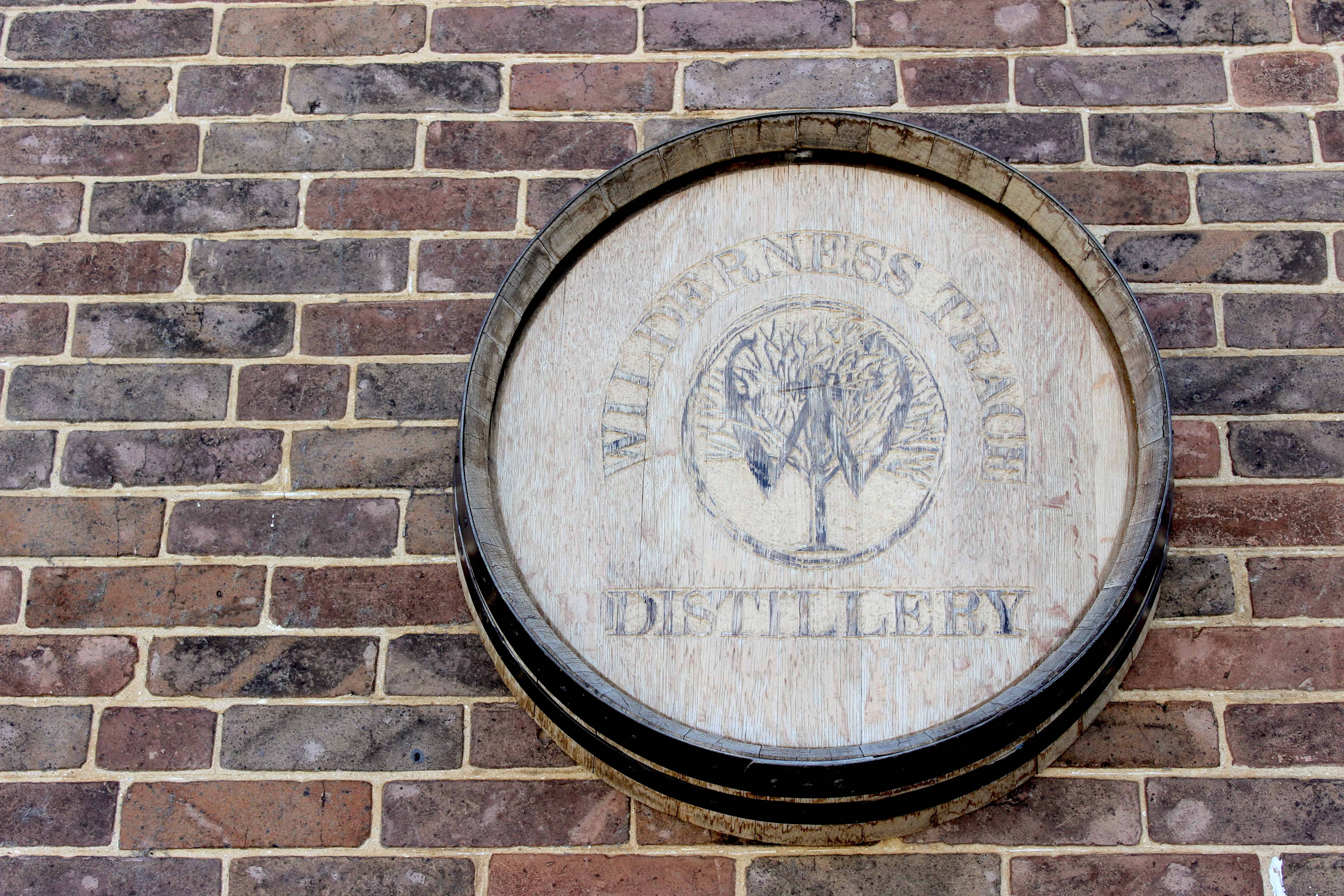 This facility really peaked my interest because I have a background in Microbiology + they run the lab which handles quality control for many of the distilleries in KY; I totally geek out over lab stuff!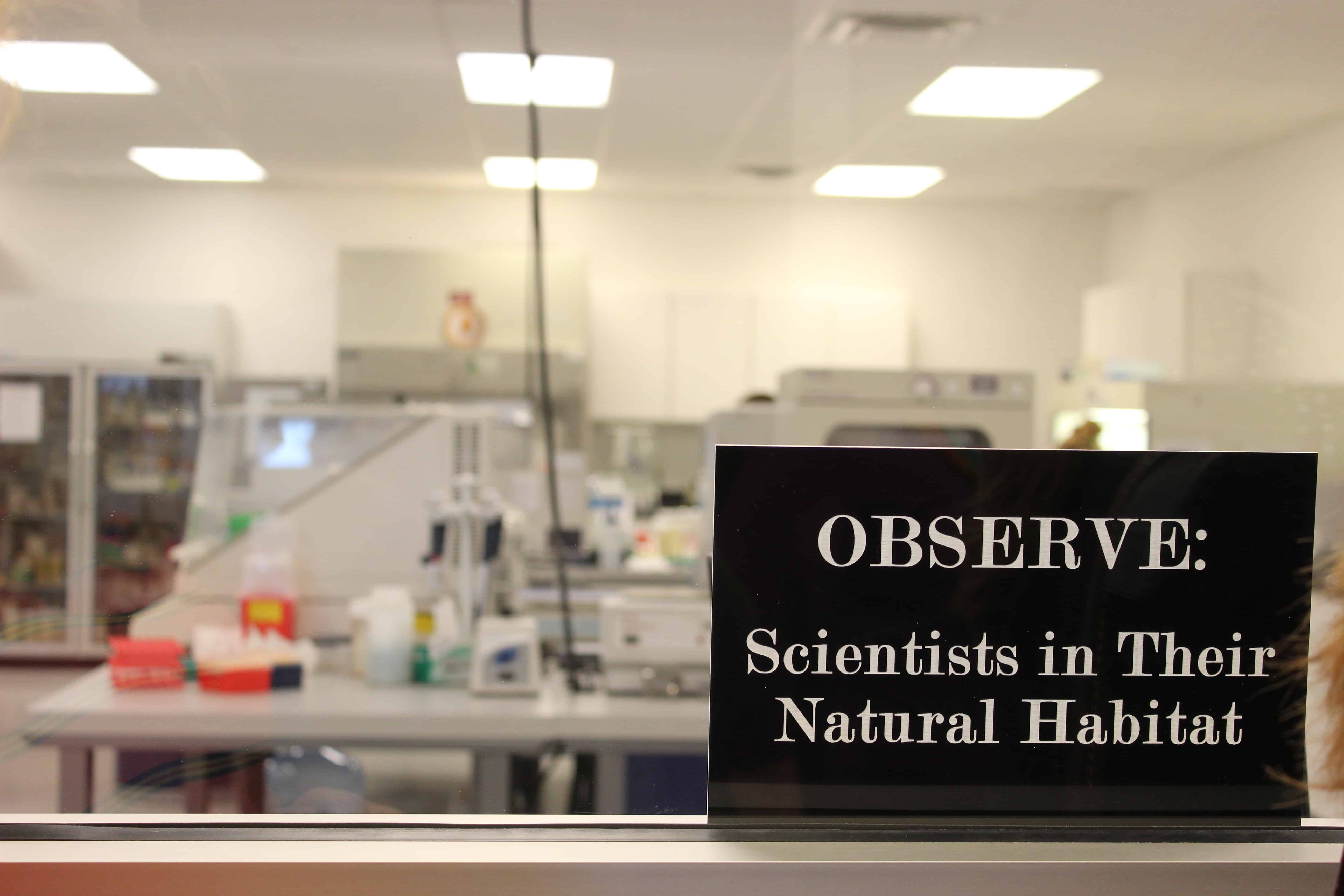 Our tour guide was well-versed in all of the science behind the whiskey-making process. We were also able to try some of the product right off the line. It was about 142 proof + our guide had us to rub it into our skin to smell it. Then he let us taste it. Strong doesn't begin to describe…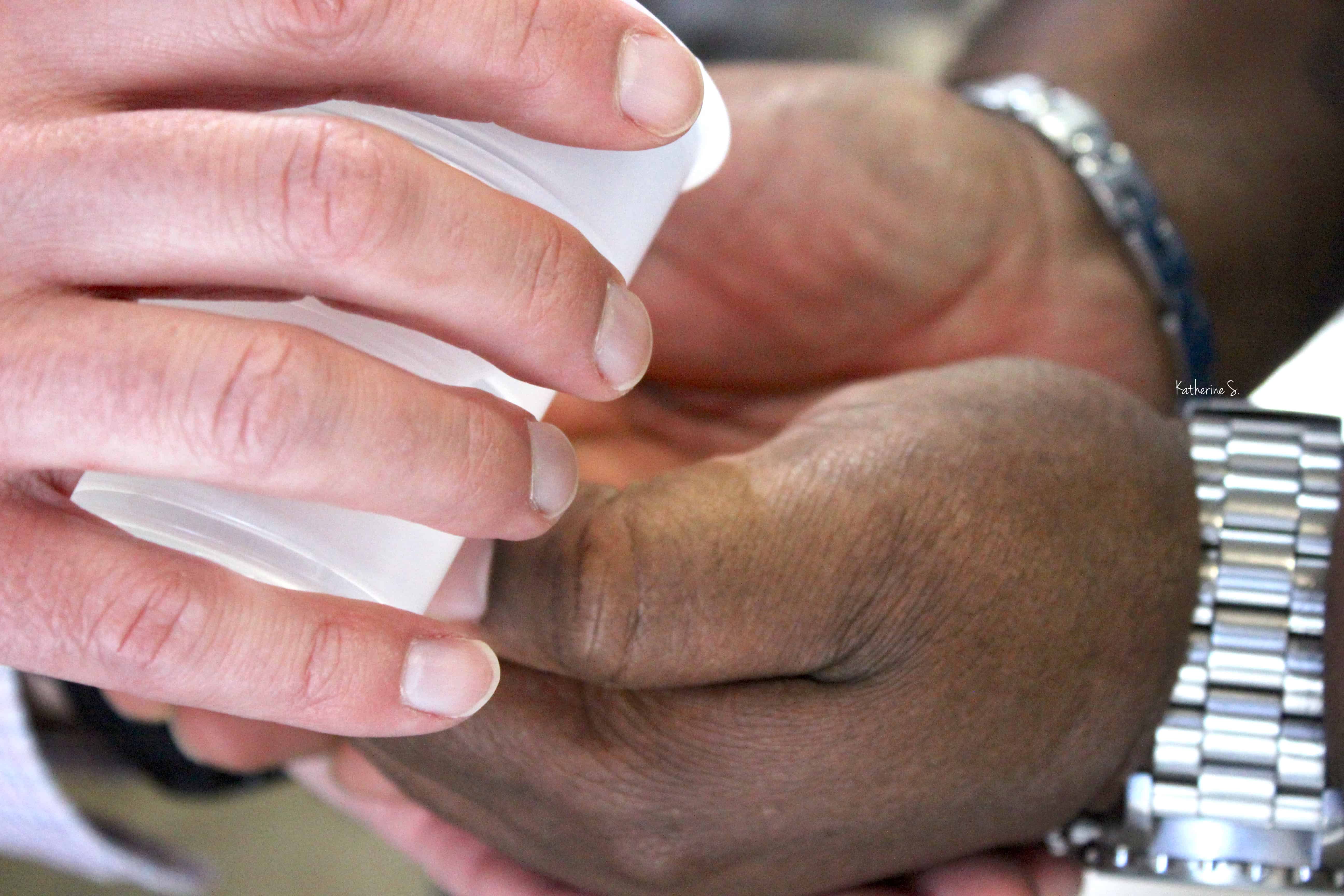 After the tour ended, we headed back over to the tasting room, where were treated samples of their two products. The owner stopped in to meet everyone + to talk with us for a while. We really wanted to purchase some of their whiskey, but it's not quite on the market yet.
Soon.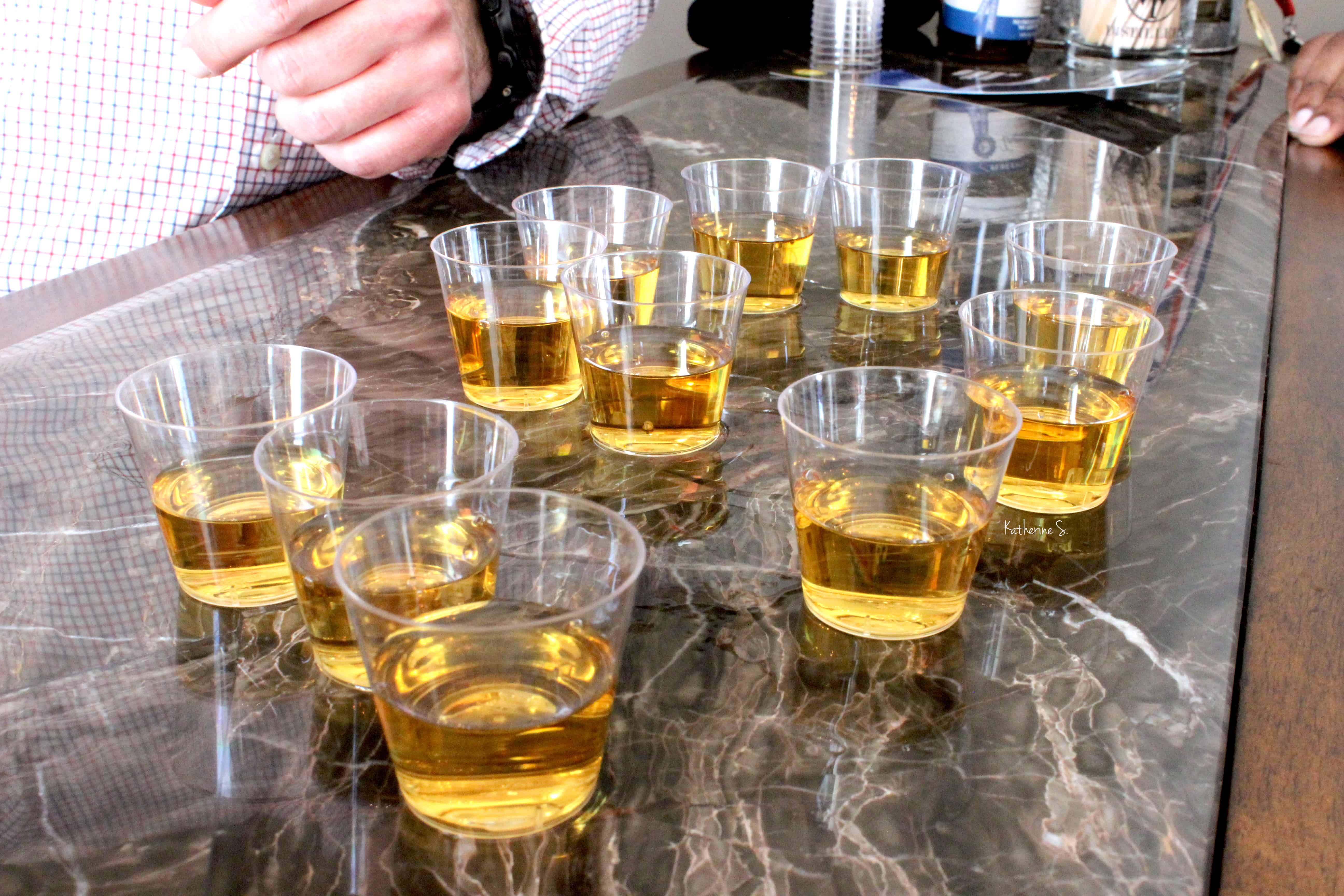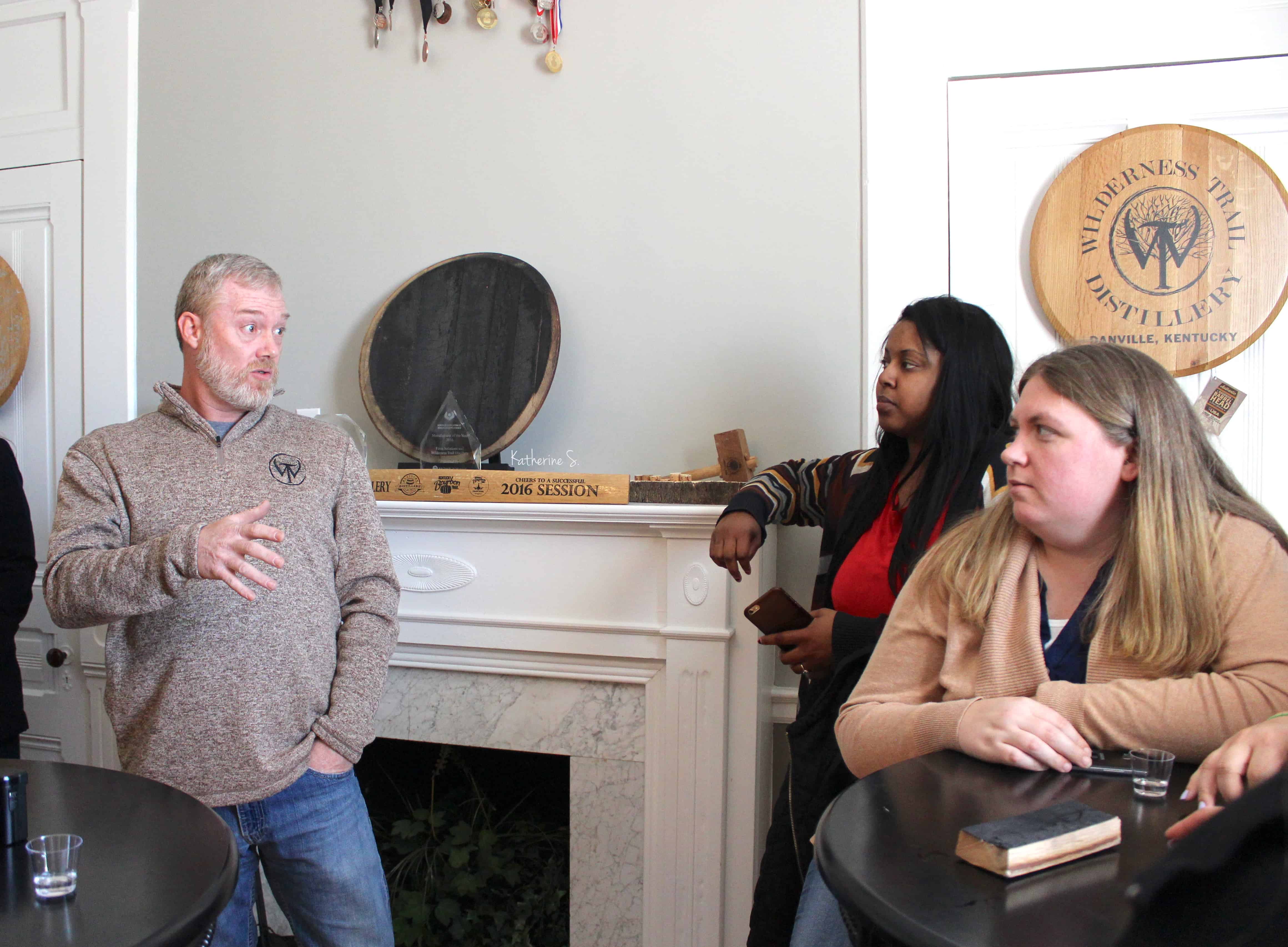 Back to Shaker Village
After a long day of touring, we headed back over to Shaker Village for dinner. There may have been some napping involved on that journey, but only because we really got our steps in! Because this was hosted by such a special tour group, we were treated to a pre-dinner tour of the garden. Not gonna lie, the best part was the farm side drink service.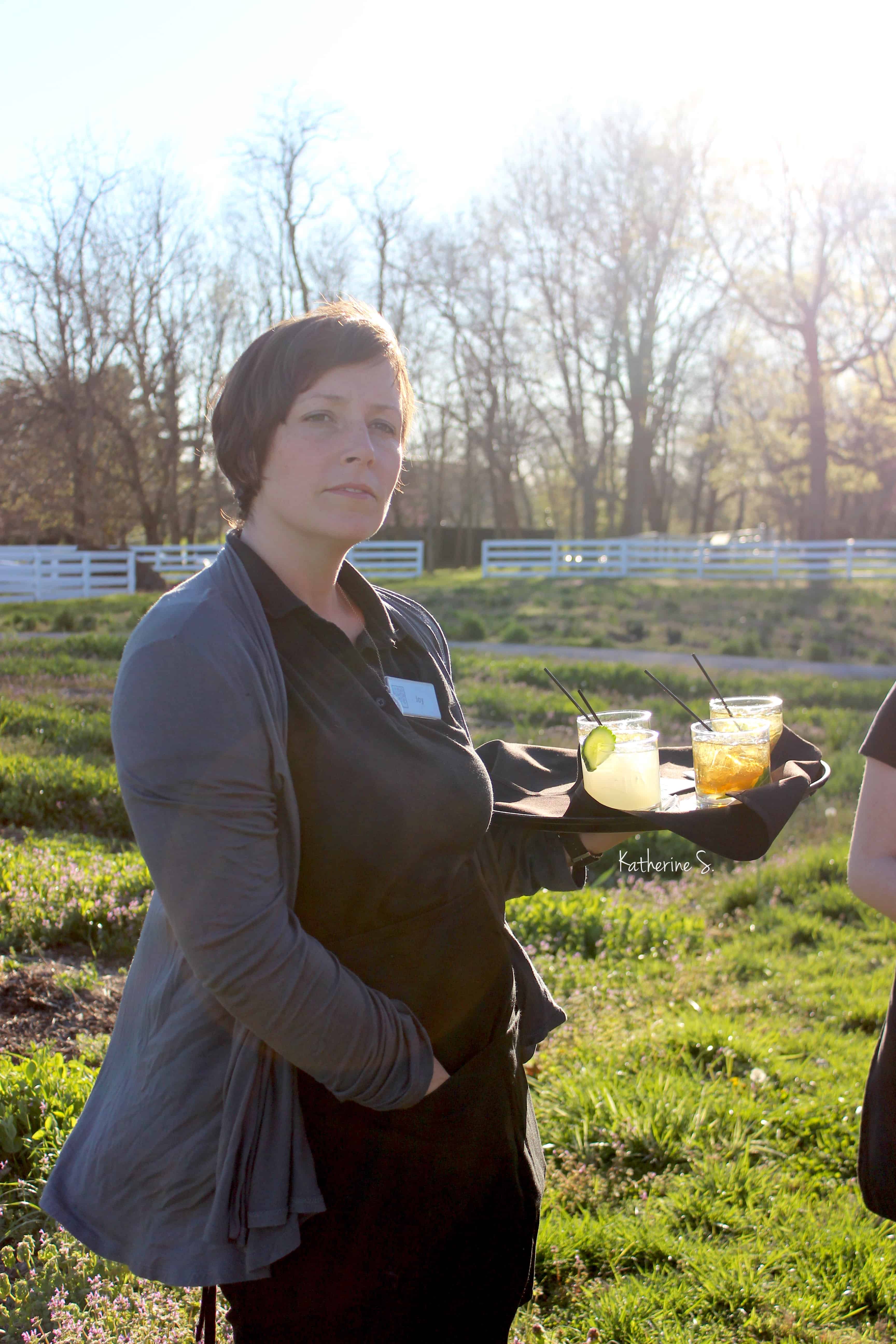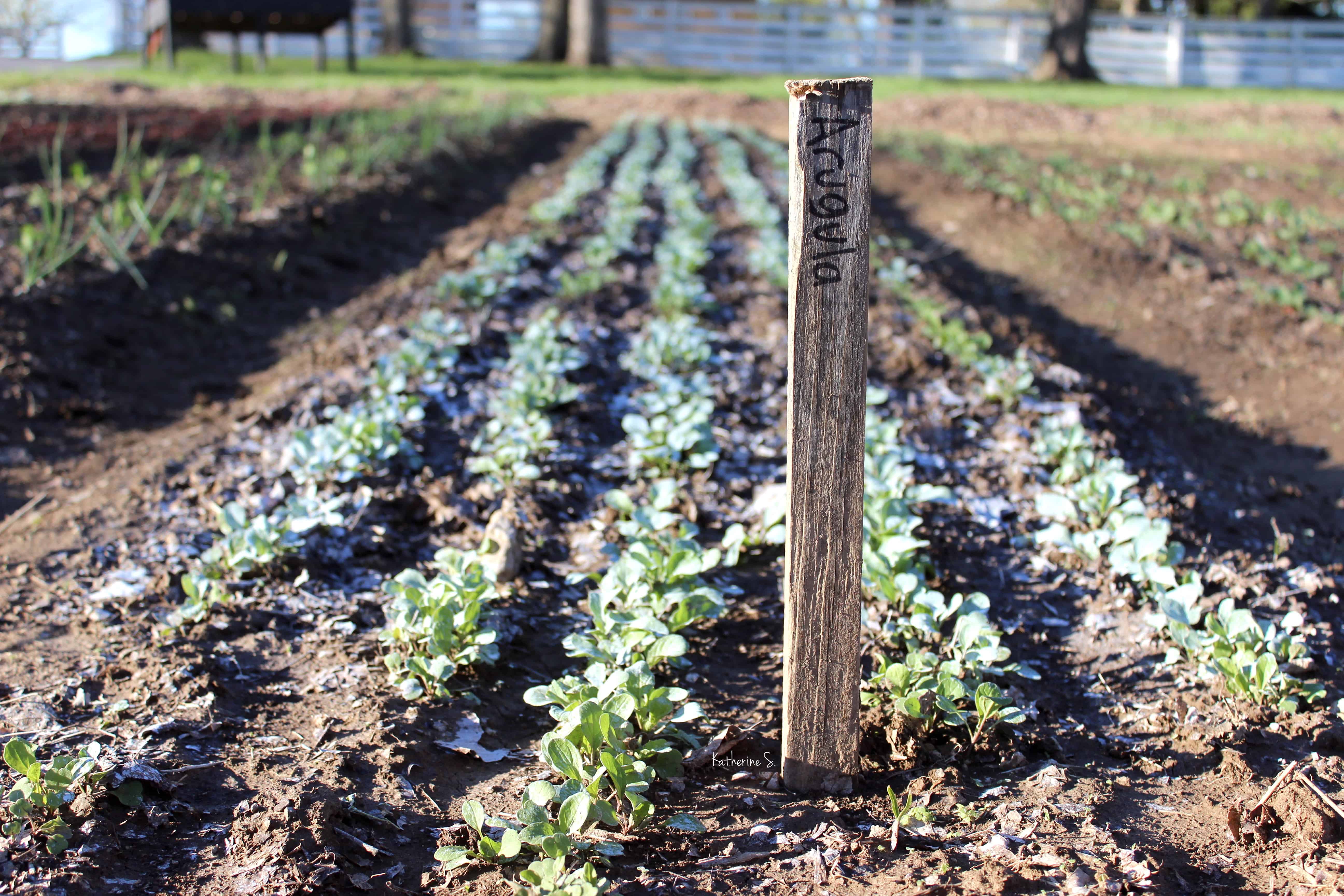 I love fresh food but haven't experienced anything this fresh since picking fruit off trees in my grandfather's garden when we were children! The resident farmer, Dylan, took us on a tour of the farm + showed us exactly where the food was coming from. Bonus: he's got a pretty awesome Instagram account!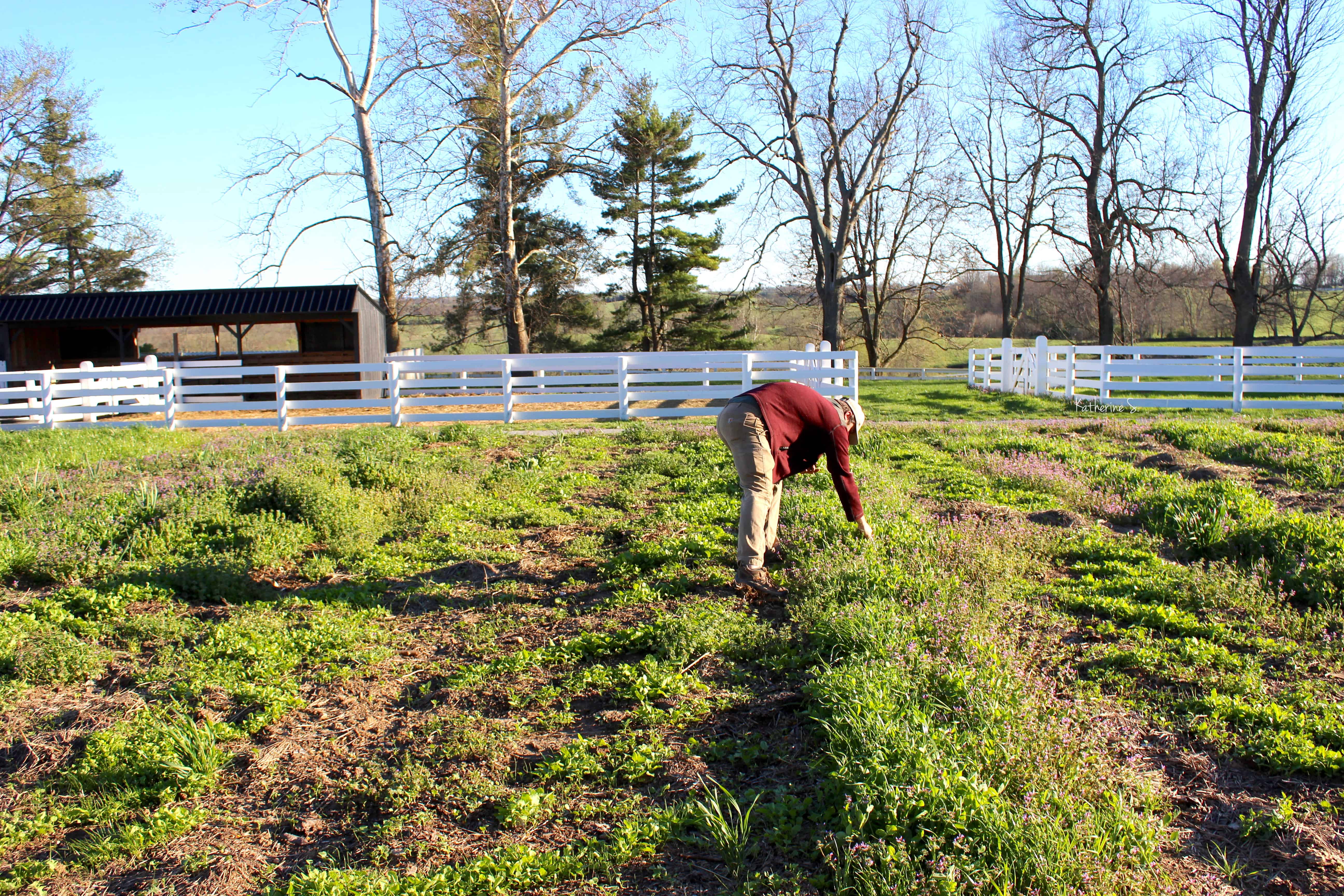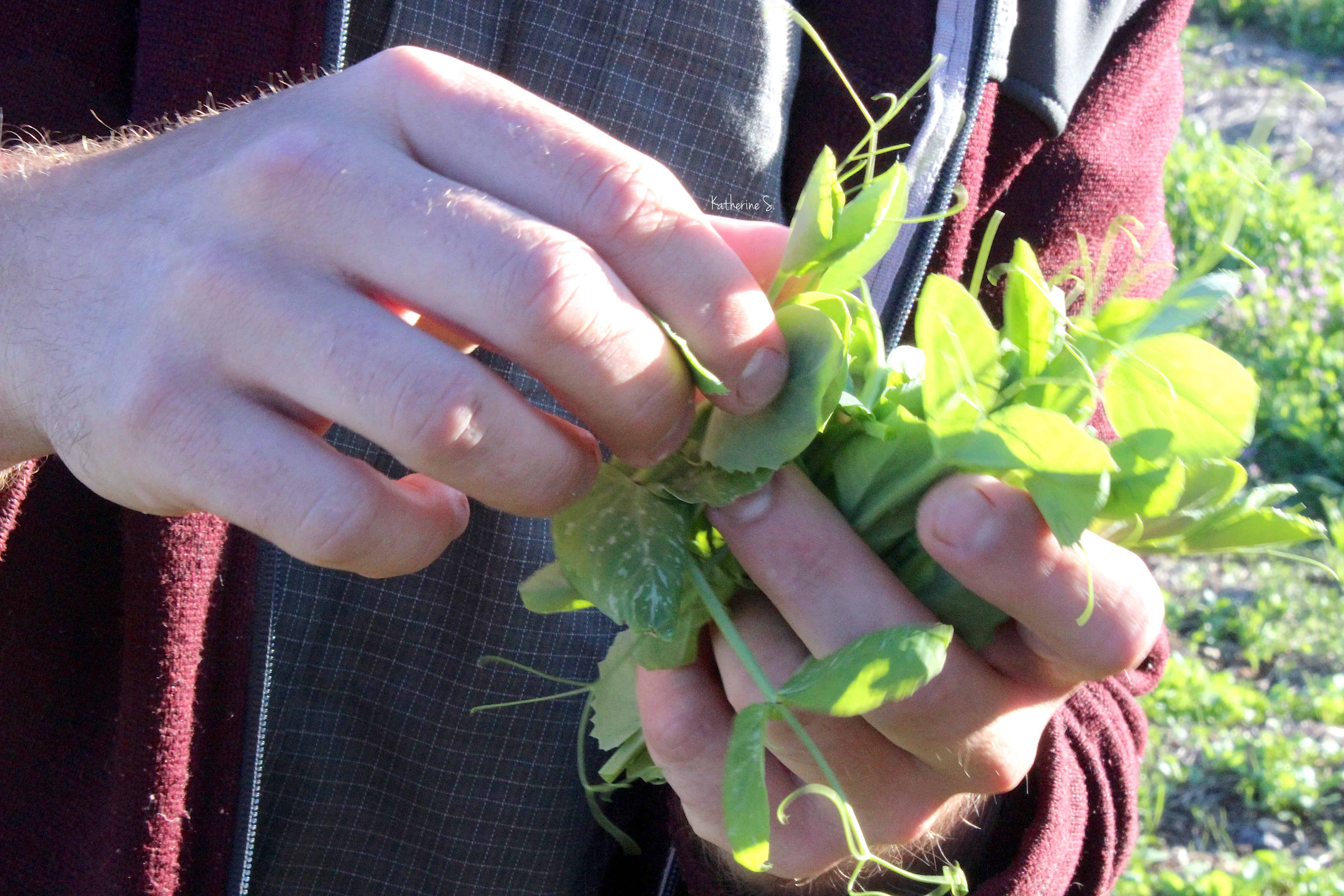 We actually got a real farm to mouth experience!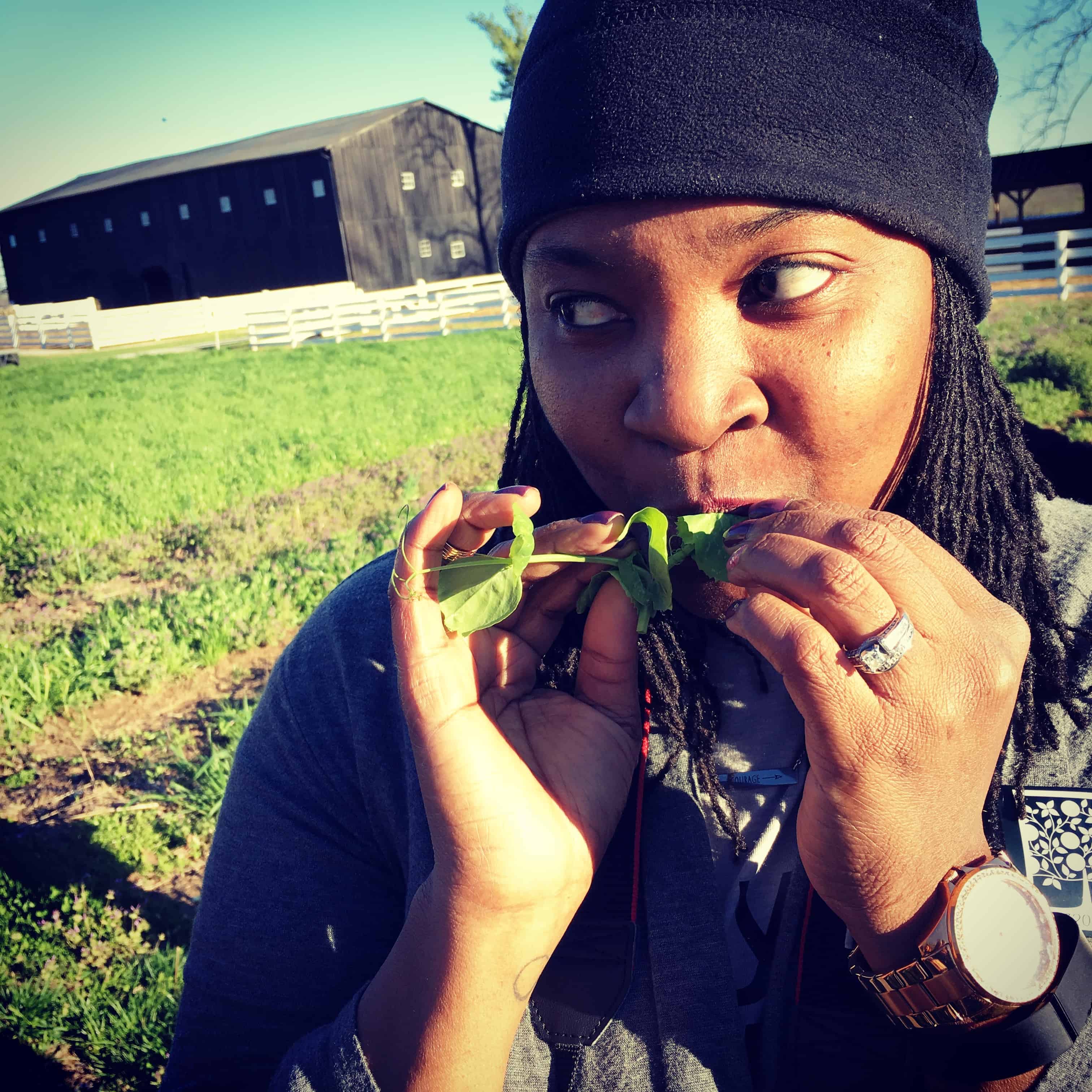 We met the animals + learned about the sustainability projects taking place at the Village.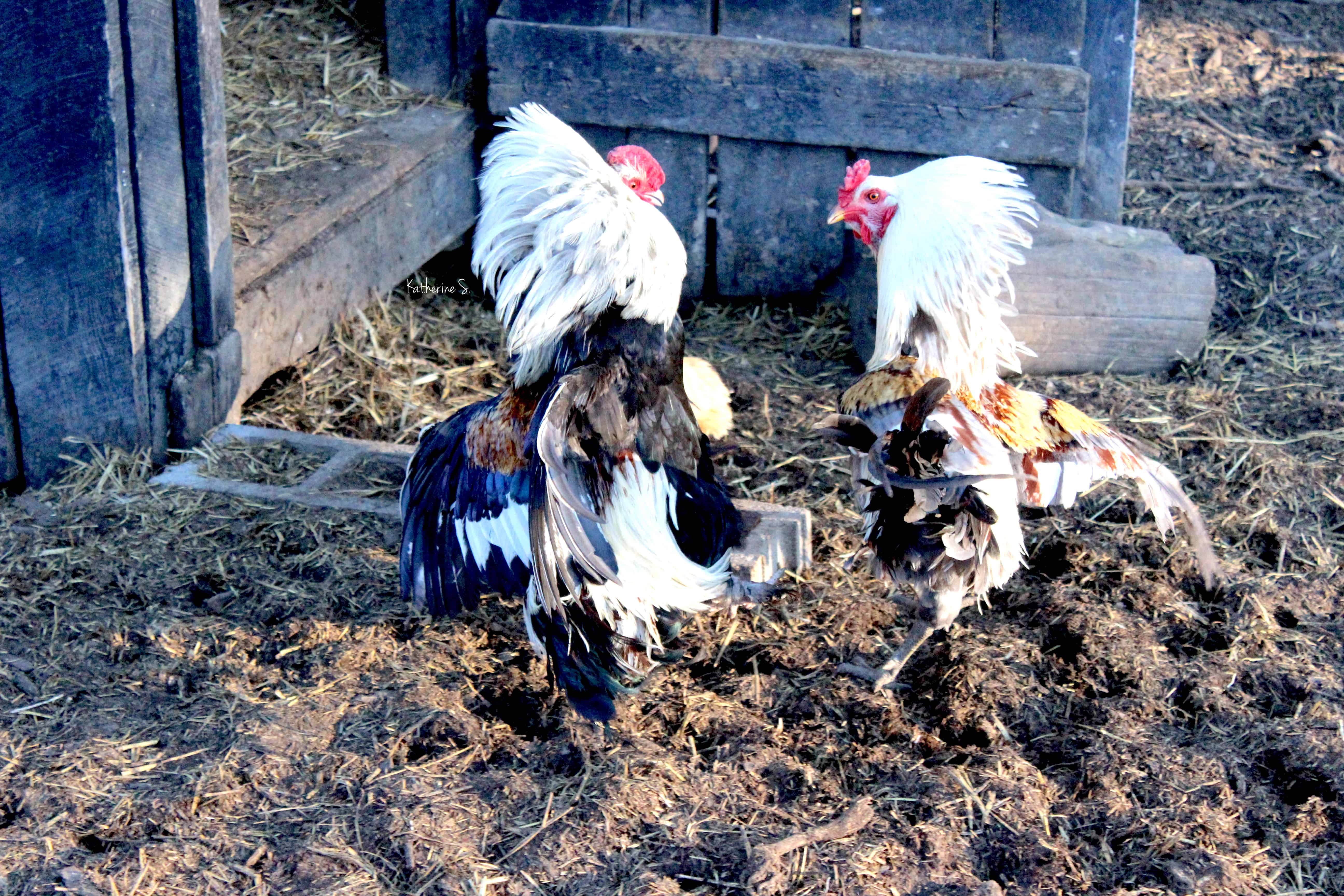 Dinner was served in the onsite restaurant, named The Trustees' Table. Food was freshly prepared + served with lots of care + love. Did we mention that it was absolutely delicious??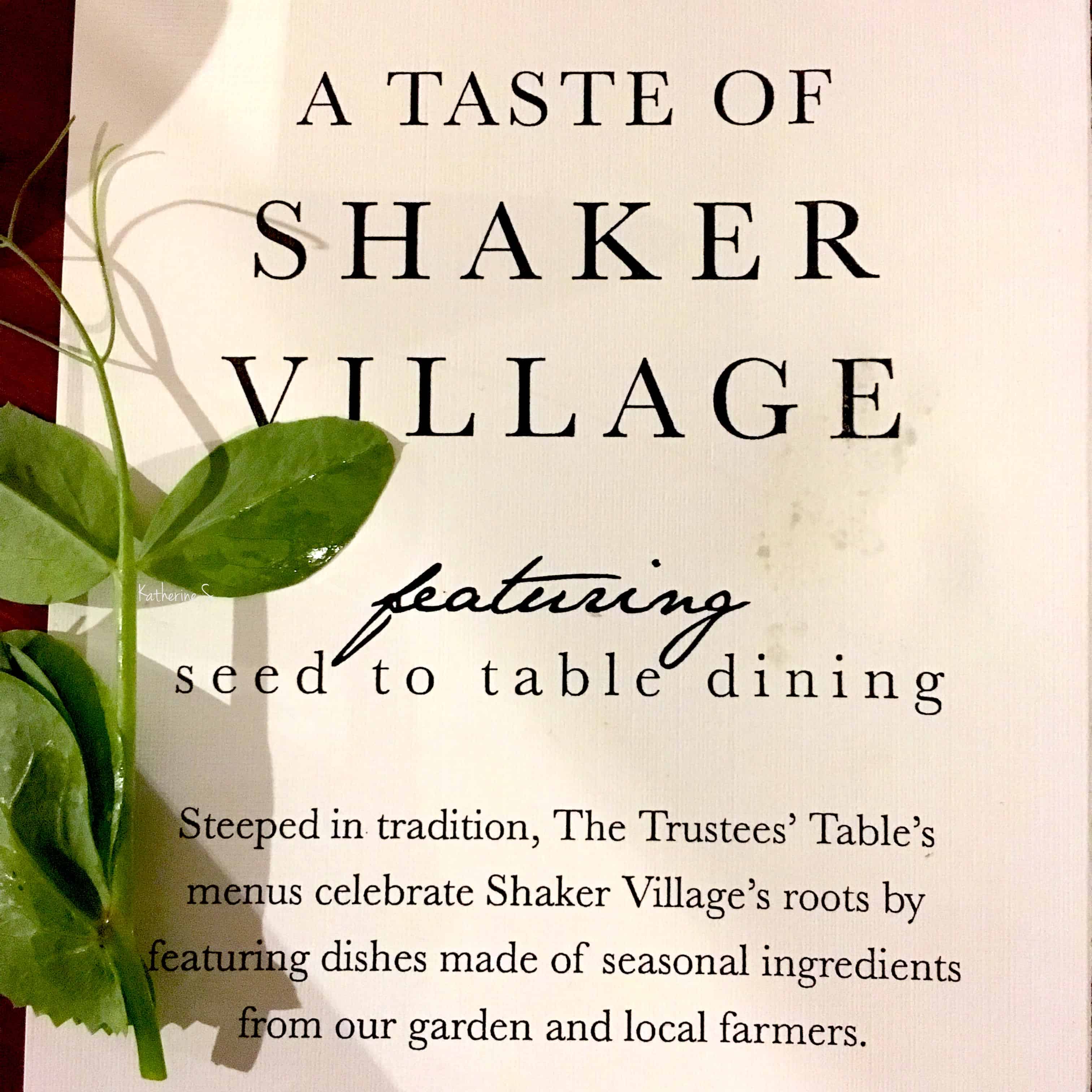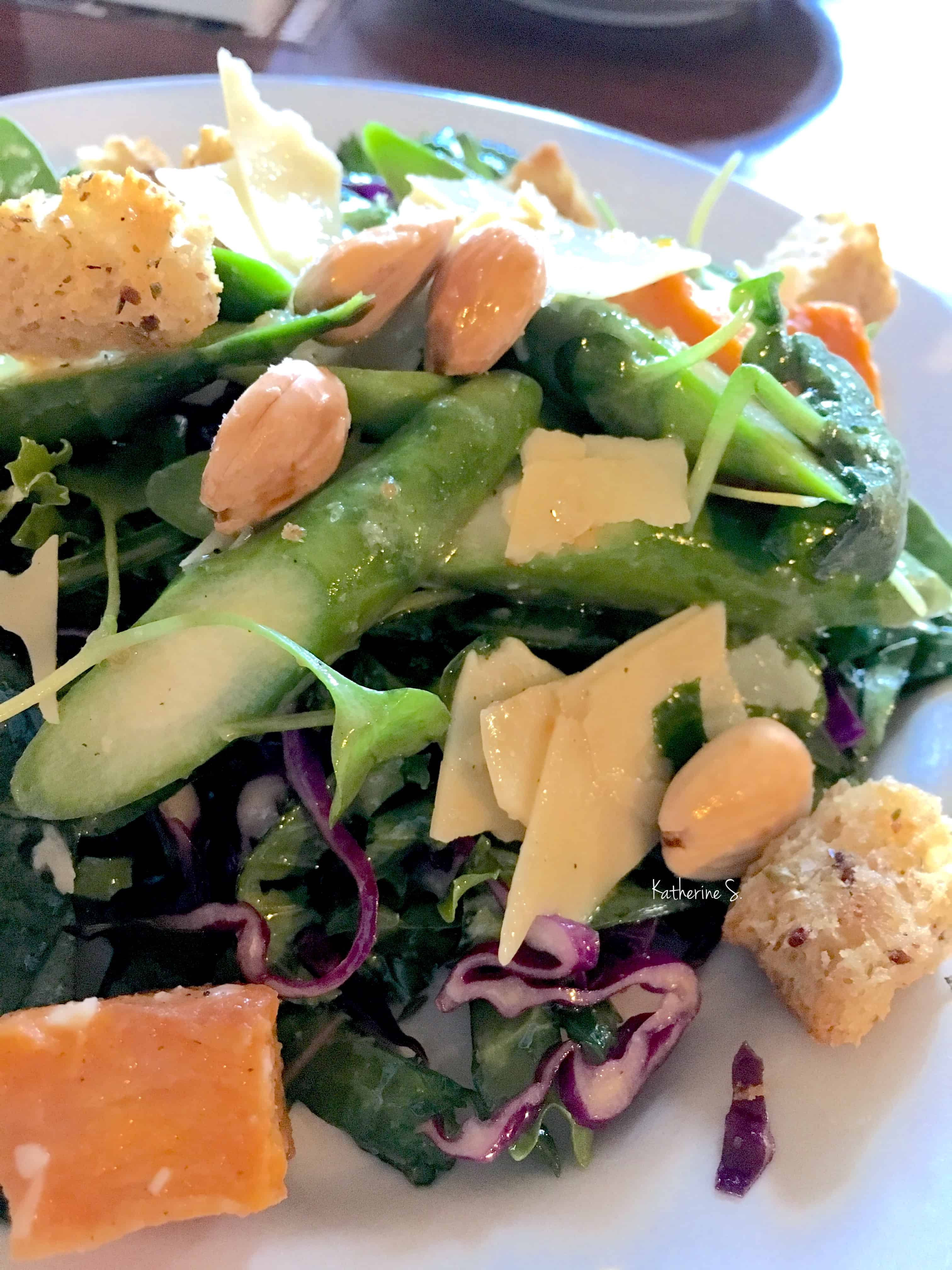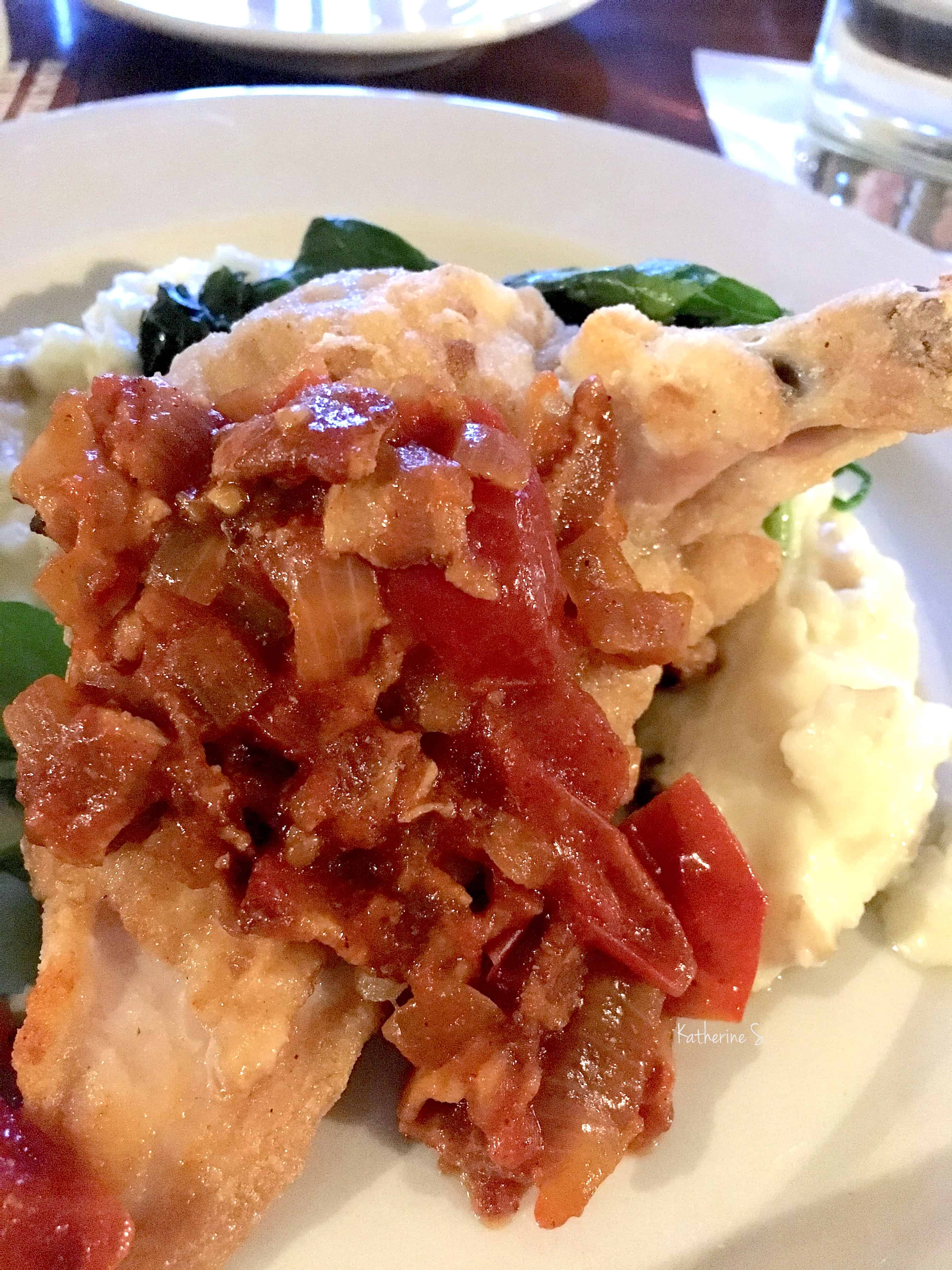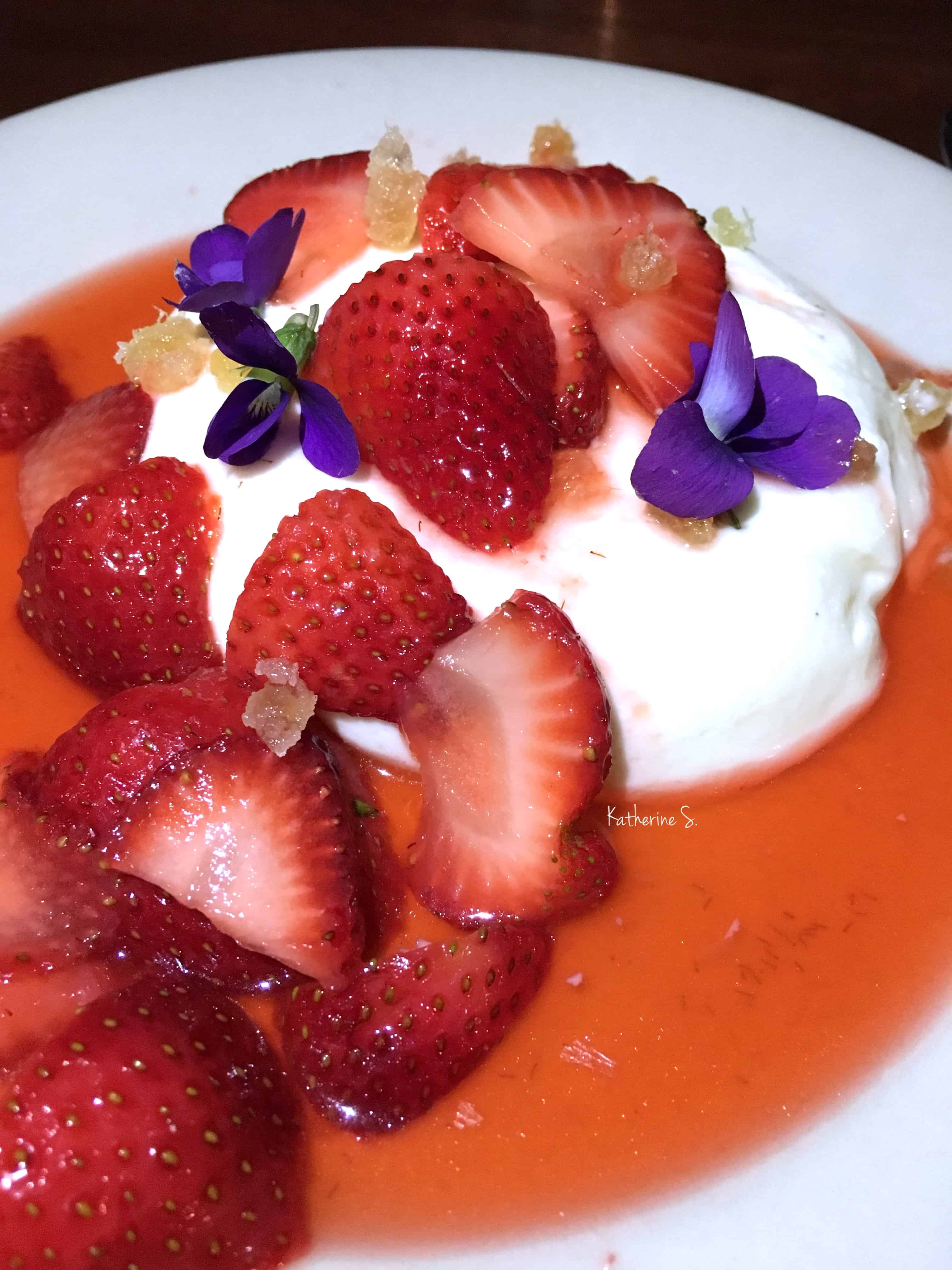 After eating ourselves silly, sharing lots of laughter + camaraderie, we headed off to bed. We had to get ready for the next big day + sadly, to get ready to head home…
Head here for more pics of our amazing second day! Check out this post for the 1st day of adventures + here for the last 🙂
What do you think about this kind of trip? Would you go on the Kentucky Bourbon Trail? Let me know in the comments below!