Premarital cohabitation is very much still a hot topic, especially here in the South, where we're still hanging on to the last loop on the Bible belt. It's communally known as "shacking up" and everyone knows what it means. You're "living in sin" because you're living with your boyfriend, girlfriend, finance(e) and you're committing a sin against God; you're not upholding your responsibilities as a Christian and defiling your body before God. Let me make a quick confession: My husband and I lived together before we were married. Living together is not the sin. I don't (completely) regret doing it…I am actually glad that we did it. It opened our eyes to a lot of things about each other and helped us to really test our compatibility in a pressure cooker.
But I wouldn't recommend it to others.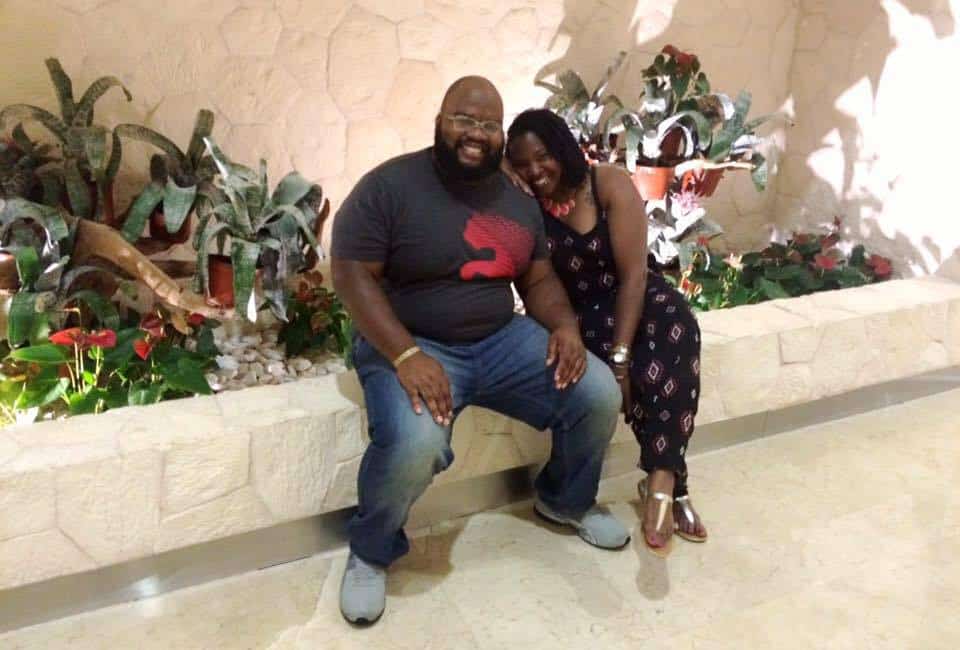 Is living together before marriage a sin?
Here's the truth about premarital cohabitation. Living together isn't a sin, but shacking up is. Differentiation is often found when you close your doors. Shacking up is defined and described as:
casually moving in with someone you regularly hit the sheets with
Couples who live together (often while having sex) and are not married
Regularly hitting the sheets with someone you are not dating
to live together as spouses without being legally married

to

have

illicit

sexual

relations
Why do people think it's wrong to live together before you're married?
Well, the issue is not living together, but the sin of fornication (1 Thes 4:3-4). Fornication has always been rampant and it was just easier for our parents and grandparents to fuss at us about putting ourselves in situations that were presumed to increase the chances of hooking up versus actually dealing with the real issue. And contrary to some beliefs, a shared house is not the only place where couples can get hot and steamy, so fussing about living together is only the beginning of the conversation.
The Bible doesn't actually say anything about living together before marriage but it speaks consistently about purity and keeping your body as a Holy temple. When the Scriptures don't speak about one thing explicitly, we are to use the commands and guidance left for us to deduce the appropriate response. How does this apply to "shacking up" or moving in together before the wedding?
What does the bible say about immorality?
"Flee immorality. Every other sin that a man commits is outside the body, but the immoral man sins against his own body." (1 Cor 6:18)
Our enemy is on the prowl. He's out to get people on his team and he's aggressively pursuing those who are already #TeamJesus. Baptism grants you an indwelling measure of the Holy Spirit. The Holy Spirit and sin cannot exist in the same place. Your body is the temple where the Holy Spirit resides. When you open yourself to sin (opening your legs, spewing sin through your words, letting sinful thoughts into your ears and mind) the Holy Spirit is like Nah, I can't be here right now… and *throws deuces*. You open yourself to sin and the punishment of sin to enter in because you have no spiritual protection left. You have to guard your heart (Proverbs 4:23) and your mind (1 Peter 1:13; Rom 12:2) and your eyes (Psalm 101:3) so if living with your intended before bands are in place breaks down your guards, then rethink that.
Why is this such a hard decision?
"Dear friends, do not be surprised at the fiery ordeal that has come on you to test you, as though something strange were happening to you." (1 Peter 4:12)
This Scripture speaks about suffering for being a Christian, but as it applies to this situation, here is a common-sense interpretation: You jumped into the pot, so don't be surprised that the water is hot! Can you resist his beard? Can you resist her curves? If the answer is anything other than a resounding "YES!" then maybe you shouldn't move in before you're married. It's very easy to say that you can resist temptation but actions speak much louder than words. To thine own self be true…you know what your temptations and weaknesses are. Putting yourself into a situation and then being caught off guard by all of the decisions you have to make in the interest of your salvation is difficult, at best. You can't be mad at anyone but yourself when the water bill goes up because someone is running a cold shower every other hour…
What am I risking by living together before marriage?
"Or do you not know that the unrighteous will not inherit the kingdom of God? Do not be deceived; neither fornicators, nor idolaters, nor adulterers, nor effeminate, nor homosexuals,…" (1 Cor 6:19)
How much do you really love your S.O.? When we were cohabitating, it was hard to resist sexual temptation. But I had to do it. I had to consider how much I loved him. Like, love loved him. I knew that I loved him enough to not condemn his soul. All I could think about was the "what-ifs?" What if we gave in and he died in his sleep? What if we hooked up and I died in a car accident the next day? My friends laughed at my obsession with death, but I had to be spiritually realistic about it. No man knows the time or the hour and we didn't want to take away our salvation or put ourselves in a place where we didn't have the chance to repent. If he was going down, it wasn't going to be because of me! Remember Eph 5:5
but what if living together is the only option for me?
No temptation has overtaken you except what is common to mankind. And God is faithful; he will not let you be tempted beyond what you can bear. But when you are tempted, he will also provide a way out so that you can endure it. (1 Cor 10:13)
What is the floor plan of your dwelling? Is it a loft-style apartment that calls for you to be in close contact every moment? Do you have separate rooms on opposite sides of the house? How many pillows do you own? Being completely transparent, when we lived together pre-marriage, there were times that he did sleep in the bed with me, but we didn't cuddle. We didn't even hold hands. I often slept directly on the mattress because I needed a little extra barrier that night.
Living together is not the sin.
Arrangements don't necessarily restrict the temptations you face. We survived our ordeal of living together with our salvation…and a little bit of our sanity…intact. I don't know if we would make the same decision if we went back in time, but we know in the midst of it all, we always make sure that we know what's most important in our relationship…our responsibility to, and relationship with, Christ.
I still don't know if we should live together before marriage…
If you're still wrestling with the idea of whether or not premarital sex is something in which you should engage, check out this book from Rob Kowalski called Why Waiting Works (referral link) to get a deeper understanding of why it's worth it to wait before you have sex before marriage.
Be sure to pin this: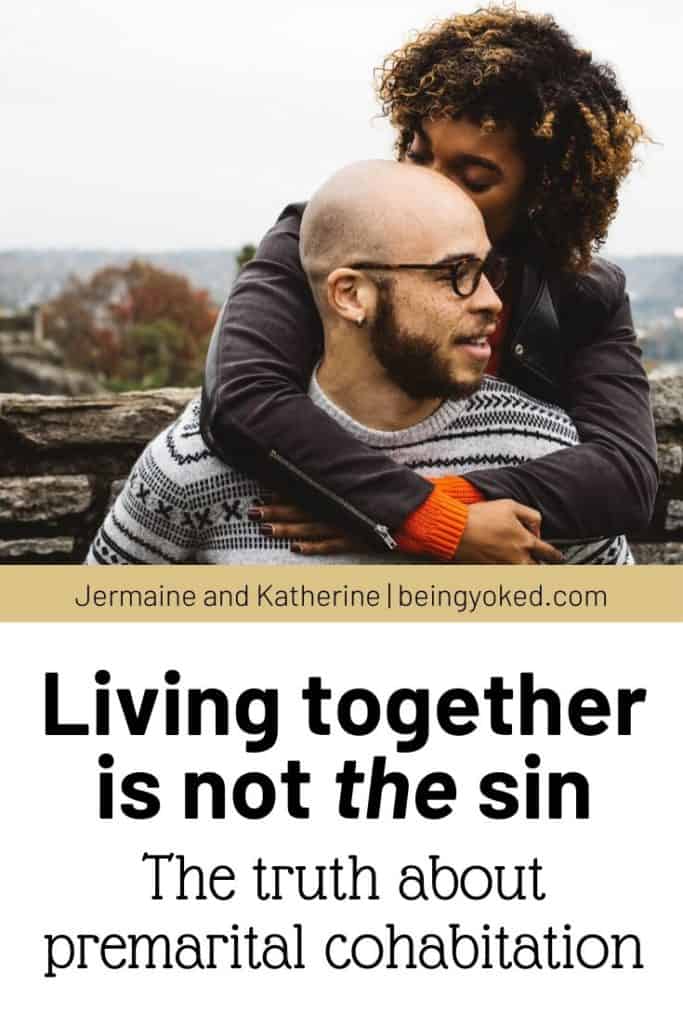 ---
If you enjoyed this post, you may also be interested in these:
10 Reasons to Change Your Relationship Status
How Can I Have A Friend of the Opposite Sex?
3 Tips on How to Make Love Before Marriage
Are You Devoted to Preparing Your Heart?
What No One Will Tell You About the "Thirst"