Disclosure: This post contains some affiliate links. Yoked receives a small commission (at no cost to you) when you make a purchase through the link.
The holidays are upon us and it's the most wonderful time of the year!
We know what the season is really about and celebrate the birth of baby Jesus with joy and thankfulness.
But, if we're being honest, we're in it for the gifts too!
What are the 5 Love Languages?
Our love language is a defining characteristic of who we are. Especially in relationships, our love language tells our partner how we receive love. A big part of miscommunication in marriage happens when we don't know how our spouse receives love. The things that make us happy and make us feel loved aren't necessarily going to make our spouse happy or make them feel loved. Just like with sexual intimacy, what turns my husband on is not the same thing that turns me on. We had to learn what excites the other person and DO THAT!
Gary Chapman designed and introduced the 5 Love Languages several years ago but they will always be relevant. In order to be able to effectively communicate how you receive love and learn how you should show your partner love, here's what you need to know:
Words of Affirmation
Acts of Service
Receiving Gifts
Quality Time
Physical Touch
The other caveat to learning your love language is understanding that it is likely to change as you grow and evolve. That's totally ok. As priorities shift and change, the way that you receive love is likely to shift as well.
When I was younger, one of my love languages was definitely receiving gifts. If a guy spent money on me, then I knew that he "loved" me. In my case, it wasn't about love but about keeping me around to have their needs met, so I'm glad that I grew to understand the difference.
As I've gotten older and life has happened more intensively, my love languages had shifted to Words of Affirmation and Acts of Service. My husband helping me around the house and telling me that he loves and appreciates me are how I receive love these days.
So when it comes to the holidays, here's to giving (and getting!) what our hearts really desire!
100 Gift Ideas for Your Love Language
Words of Affirmation
This love language is one that the person being affirmed, or being positively lifted up, needs to hear words of appreciation and gratitude. If your partner expresses Words of Affirmation as their love language, you have to sincerely tell/show them that you love and appreciate them. Here are gift ideas that will do just that: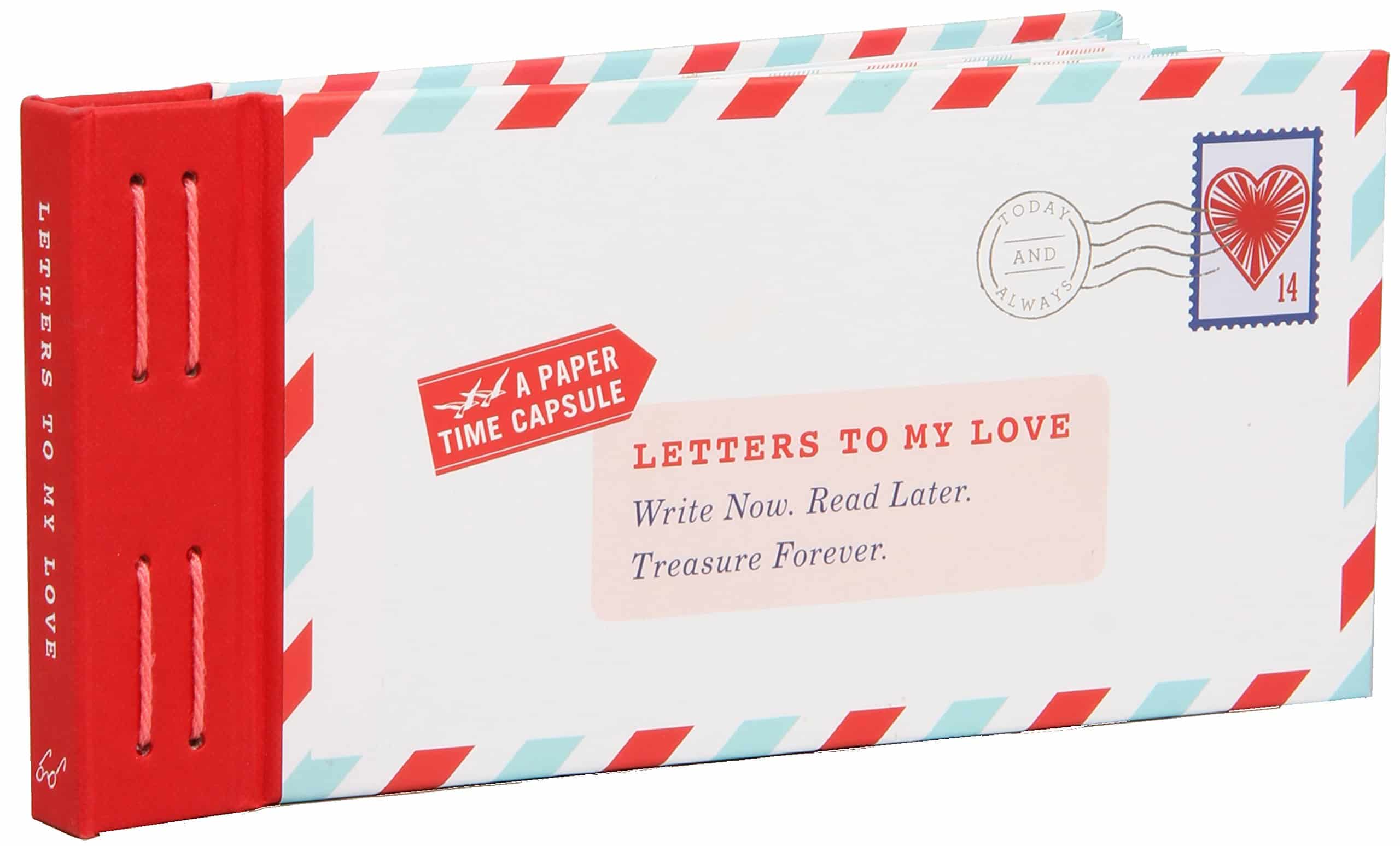 The art of the love letter has been almost completely lost! Change it up this year and bring this sweet gesture back. Write a love letter and mail it to your spouse! They will truly appreciate the time and effort that you take when you put pen to paper to express how much you love and appreciate them. Send them as part of a 12 Days of Christmas campaign or space it out over a few months to keep the words of affirmation going! No matter when you send the letter, it will be truly appreciated and affirm your partner. An Oprah's Favorite Pick (2015) get it here for $12.09.
A Year with You is a sentimental, daily interactive guide for you and your partner to complete together and tell each other how much you love each other. This is a. perfect idea if you share this love language. Get it here for $16.07.
"Fill in the love" with this adorable book of sunshine called Why You Make Me Smile! Affirm your lover and you love for them with all of the ways that they bring sunshine into your life. There's something special about knowing the specific ways that they bring joy into your life! Get it here for $11.55.

Why I Love You: A Journal of Us (What I Love About You Journal). This cute journal is full of opportunities to tell them why you love and appreciate them so! Order early, fill in the blanks, and present it on Christmas morning! For less than $10, this is a quick and inexpensive way to tell them you love them. It's a great idea for a Valentine's Day Gift too! Get it here for $9.89.

What I Love About You Today. It's a fun and funny way to let your significant other know just what it is that you love about them every single day! Each notepad contains 60 sheets and at $8.95 each, you can buy a few to keep the love notes flowing year 'round! Find something to be thankful for every day to keep the love and romance fresh in your relationship! Get it here.

For the 12 Days of Christmas, give your better half a reminder of your love. Each day, present them with a card or letter that tells them specifically what you love and appreciate about them.
Always Remember keychain. Give the gift of a more permanent reminder of how much you love them! This inspiring memento is available for $8.49 and allows them take beautiful words wherever they go. Get it here.
November is the month of Gratitude, so start there. Present them with the most thoughtful gift ever. Each day from now until Christmas Eve, write one was your spouse is a gift to you and makes your life better. Collect each thought into a jar and wrap it up for them to read on Christmas morning.
Not sure if you have all the right words? This totally cute Book of Us just needs you to fill in the blanks to tell them how much you love them. And at $10, it's priceless to the person who thrives on Words of Affirmation. Grab it here.
If Words of Affirmation and Quality Time are both at the top of your spouse's love languages, try this Story of Us love journal that you can fill out together. Taking the time to remember all that is amazing between you is a love journey you don't want to pass up.
My husband says that he's not very good with words, so when he wants to affirm me, he writes from his heart. If you are in the same position, try writing a book about your spouse. No, really. This title I Wrote A Book About You was made for you in mind…when you have them in mind.
Let them wear their affirming words as they lounge around the house with these adorable socks. Made for your BF/GF, they can remind you both of how awesome they are. And married folks, since you're supposed to always date your mate, they'll work for you too! Grab a pair of World's Awesomest Boyfriend Socks here and World's Awesomest Girlfriend socks here.
Does your love still love teddy bears? Gift them with one that has a voice recorder! So, not only will she have a present they treasure, but every time she hugs the bear, she will hear your voice telling her the sweetest words of affirmation. Get this un-bear-ably cute and thoughtful gift here.
Looking to go BIG? How about renting a billboard! This idea will take going big to the next level…literally. Research what it would cost to rent a billboard in your neighborhood/city and tell the world what your significant other means to you. Take the scenic route to make sure they get to see it!
Not ready to go quite that big? Take your love declaration to social media. Make your status update all about them and how they're the best gift that you could have ever asked for.
Put a little sparkle on your words when you tell her how much she means to you. Things Remembered has beautiful ways for you to tell her how you feel.
A daily dose of affirmation can be found in this beautifully inspirational desk calendar. Called You're Already Amazing, this desktop flip calendar is a great reminder of your loved one's potential every day. Get one here.
Give words that they can carry wherever they may go, so that they will be reminded when they need it most. When they. need a reminder that they are "strong, worthy, loved, and enough," this beautiful silver bracelet keeps your words close to her at all times. Get one for her here.
Looking for a card that's a little more unique? Hallmark has cards that are only able to be found online! You can be sure that their card of beautiful words is just as unique as they are. Browse the collection here.
Help them to start the day with a poignant mug that gives all the encouragement they need and reminds them to keep it up!
With this particular love language, the person being affirmed, or uplifted, knows that you love them when you do things for them. Your love for them is shown/reinforced when you show that you can be a good support system, willing to step in when they need help. If your partner expresses Acts of Service as their love language, you only need to make an effort to help around the house, take an errand off of their hands, or perhaps be a willing partner as they are trying to launch a business.
Personally, every time my husband loads the dishwasher and cleans the kitchen, my heart swells. I truly feel loved when he does something for me when I am stretched thin and don't have the energy.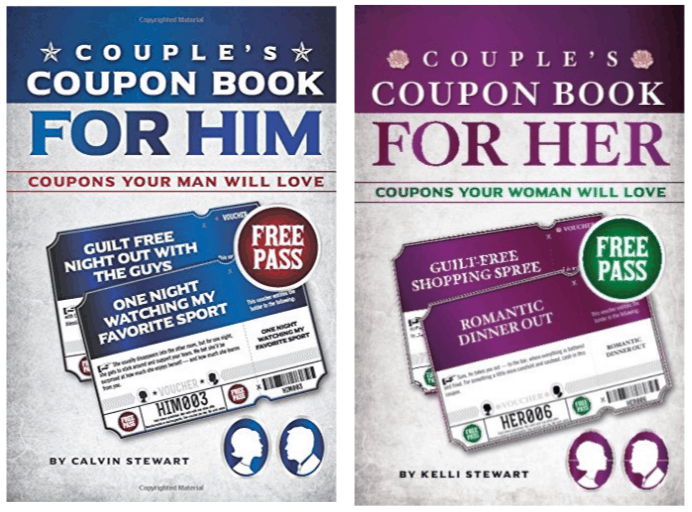 Giving a coupon for your Acts of Service love is a great idea, but there's a catch! They won't feel the love if they have to ask you to do it, so you have to make the first move! Grab this book for him or her and present the coupon when you're about to perform the task for them. The Couple's Coupon Book for Him and Her are available for under $6 each!
Do you really know how much your significant other does each day? Or what tasks have to be completed to keep the house and family running? This chore chart may look like something for kids only but it's an incredible opportunity to show your love by taking something off of their plate. Teamwork makes the dream work, so make some deposits in their love bank by sharing more of the load. Grab your chore chart for under $15.
Put up the holiday decor. Brighten up the house and their heart by getting your home holiday ready!
Do the grocery shopping. Especially if you have little ones at home, taking this task off your wife's plate will mean more than you know.
Take the kids out for the day of fun…without your spouse. Spend some quality time making memories with them while they get to rest and relax a bit.
Let your spouse sleep in and you fix breakfast in bed! If they are the one who gets everyone up and ready during they week, they will certainly appreciate a day that you return the favor!
Need to get more stuff done around the house? Head over to Angie's List to find someone to complete tasks for you!
Not too sure about bringing someone into your home? Invest in a Roomba that will clean the floors for them.
If it's been a while since they've pampered themselves, send them off for a mani/pedi or massage. Groupon has great deals for you to help them treat themselves!
What is it that your spouse needs the most? Ask them ever so nonchalantly what they need to have done, make a list, and knock out the tasks for them. Don't forget to grab your French Maid's Uniform (t-shirt) for the job!
If your spouse is feeling overwhelmed with the chaos of the house, gift them the gift of organization. IKEA has a ton of modern storage solutions to help get everything in order.
For 12 Days of Christmas, take over a set of responsibilities that your spouse would normally have. Get the kids ready for school, prepare dinner, or get the house settled for everyone to turn in at the end of the day.
Bring coffee or lunch to them at work.
If they're working late, order a meal they would enjoy and have it delivered.
Make their favorite dessert to enjoy at the end of a long day.
Plan a night out that's all about them. Their favorite restaurant, a movie they've been dying to see, and a nightcap at their favorite cafe or wine bar is perfect to cater to them.
Wash their car and fill it up with gas at the end of every week (or however these things need to be done.)
Let her tell you what she needs in the moment. Let him help you to to say what he really wants. An IOU coupon is a pretty effective way to give the gift they desire!
Make a focus playlist. No matter what the role…homemaker, executive, teacher, or. public servant…create a playlist that will help them to keep focused and productive during the day.
At the end of it all, an Acts of Service receiver often serves others as the way they show love. Thanking them for what they do for others often, and sincerely, is a gift they will certainly treasure.
Receiving Gifts
Maybe this is the easiest love language to meet? Well, even if shopping is the only thing on the to-do list for this particular love language, the person being affirmed, or uplifted, knows that you care when you buy them their heart's desire. Your love for them is expressed when you gift them something that they truly want…or need.
With Black Friday approaching, deals are going to abound! Check out the daily Amazon deals here. Here are some unique gift ideas that are sure to make an impression: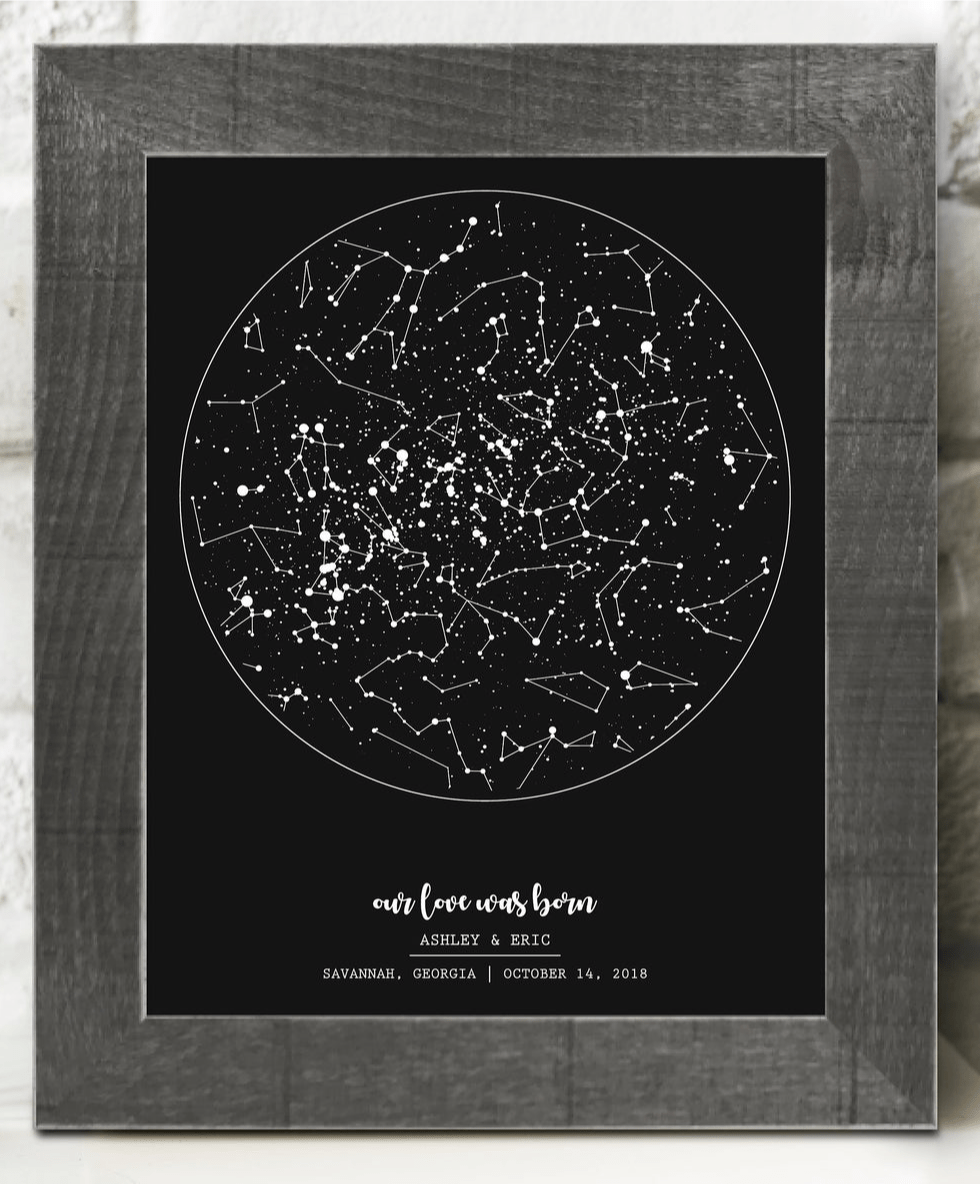 Here's a gift just as special as they are. The moment that they were born was the moment that your life changed…even though you may not have realized it at the time. Get them a gift that commemorates the night that the stars aligned.
If your love enjoys expressing herself with the words on her clothing, check out this store called Know Purpose. Their clothing is making sure that they are "speaking life and putting love into the world." If you're not local to Memphis, no worries…they ship!
Is your partner a tea lover? Get them a gift from My Cup of Tea. This is a local Memphis shop that serves a dual purpose of "…walk(ing) with women beyond the boundaries of poverty and neglect and assist(ing) them in finding their purpose."
For the natural hair women, check out this unique hair bonnet called the Fro Friendly. Hand-sewn, made-to-order, and individually unique, this gift is perfect for keeping her tresses in perfect formation.
Do you need help treating the tresses underneath the bonnet? In Search of Our Garden has a collection of wholistic hair and skin care products that are a perfect gift to give this year. Check out the line here.
Your wife spends a lot of time being the best wife and mom that she can be. Give her the gift of reminding her that she needs to take some time for herself. The Mom Forum is a leading resource on moms self-care and she has created a beautiful planner to help moms remember to take care of self. Grab this thoughtful gift here for under $20.
Natural crafts always make a beautiful gift. Pew Pew Lasercraft makes truly unique gift ideas. Earrings, Word of the Year keychains, pencils, hair clips, and family ornaments will make a big impression. Want something more specific? You can certainly get a custom made item.
If your man is a whiskey, beef jerky, grilling, or sports junkie, Man Crates is an incredible gift idea! There are all sorts of crates and DIY ideas (knife making…whaaat?!) that your man will absolutely adore! Check out the entire store here.
Looking for a place for him to unload his stuff after a long day? He'll truly appreciate this customized docking station made with him in mind.
Here's a unisex gift just as special as they are. The moment that they were born was the moment that your life changed…even though you may not have realized it at the time. Get them a gift that commemorates the night that the stars aligned.
As we walk into the new year, give a gift that will keep their intentions in the forefront. Talented artist Lucrecer Braxton creates watercolor Word of the Year images that remind us of what is important as we forge ahead. Looking for a collectible art piece that will be treasured forever? She's got your loved one covered there too!
Give a gift that taps into her purpose. The UPBOX is a beautiful monthly encouragement for the Christian woman in your life. Designed to "(provide) products with purpose to encourage every woman's spiritual and self-care journey," it's a beautiful way to express your love for her. Check it out here.
If your lady has a dual love language of Receiving Gifts and Words of Affirmation, then Hopebox is definitely the way to her heart. Each month, she will receive a box full of items to encourage and uplift. She'll be reminded of how much you love her every single month.
Does she enjoy receiving flowers? Don't worry about remembering to send them…let BloomBox be in charge of making her smile every month. Give her flowers here.
Create a scrapbook full of your favorite memories over the years. Michaels has some great items to get you started!
Do you enjoy traveling together? Create a unique keepsake with a collection of sand or soil from your travels to display.
Since a picture is worth a thousand words, give a gift that speaks volumes. Create a display of your favorite memories captured on film. Do a photo project where you capture your love doing little things that mean so much to you and give them as a gift on Christmas morning.
Does your spouse enjoy the opera or going to concerts? Find the perfect event for them to attend and send them out for a night of fun and excitement!
If your significant other has been wanting to learn a new skill or start a new business, show them that you support and believe in them with a class on Udemy. Help them to take the first step into their next venture.
Not sure what to get? A gift card to their favorite store or restaurant is never wrong!
Quality Time
The love language of Quality Time is such a humble one to me. My husband's love language is Quality Time and it makes my heart feel good to know that he enjoys having me in his presence. As I've gotten older and we move forward in life, I realize how short life is and that we should take advantage of every moment that we can spend together. Needing creative ways to spend time together? Check out the ideas below!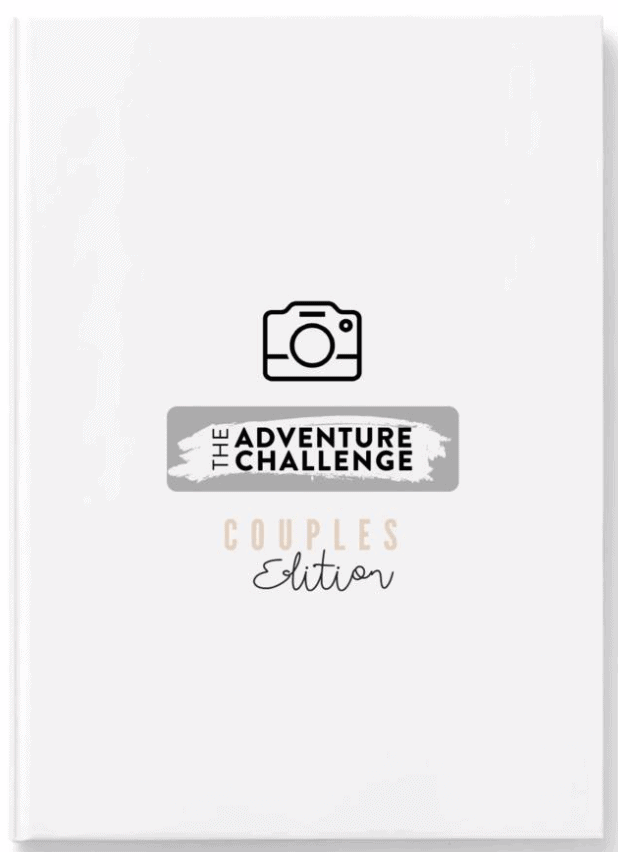 Take the ultimate adventure together! The Adventure Challenge is a fun scavenger hunt type gift that lets you spend time doing fun things together. But there's an element of surprise…like a lottery ticket, you won't know your assignment until you scratch it off. The cost of the Couple's Edition is just $39.99 and is a perfect investment into your relationship and this particular love language.
Check out this Date Night Kit from The Dating Divas! Put more fun back into your relationship by taking out the guesswork! If your spouse's love language is Quality Time and you are stumped on ideas to make the most of a date night, this kit has everything already laid out for you. Each month of the year has a different idea. This will go a long way in showing that you love and appreciate them by suggesting an idea for you to do together all year long. Get the kit here for $10.99!
Want to include the family in your quality time together? Stay-At-Home Gamers has a game that is perfect for everyone to spend some time together having fun and making memories. Check out their Family Game Box for an incredible family date night.
Book a cooking class together. You'll learn how to make a new dish and discover some delicious skills in the process! Not sure where to start? Head over to Yelp and search for cooking classes near you.
Take out some time to remember the art that you've created as a couple. Memphis has an amazing local art studio called QBHome Paint & Sip where you can laugh, paint, and create a masterpiece. Find a local spot or a studio like Pinot's Palette, plan a date night out, and make a beautiful art piece to take home.
If it's been a little while since the two of you have been able to get away, check out Airbnb for some cute places to get away for a night or two. Hire a babysitter or send the littles or pets to spend some time with family.
Make a fire and enjoy a glass of wine. Join this phenomenal wine club and make it a standing date night.
Find a series on Netflix that peaks both of your interests. Make a recurring date night to watch it together.
Are there outdoor chores that need to be completed? Bundle up and work together to clear the leaves or shovel the driveway.
Plan a staycation. Find a local hotel and play tourist in your hometown for a day.
Surprise them by playing hooky and taking a day off work to treat them to lunch, a movie, or coffee while the kids are at school.
Plan a wine tasting event at their favorite restaurant or local winery.
Pick an adventure that either one or neither of you have tried before. Buy classes to learn how to master it. Us? We're going to getting him certified as a scuba diver!
What if what you want to do is something that you may never have thought of? Do life together and mark it off the bucket list that you create together!
(Re)discover what you do…and don't…know about each other! Curl up and spend time connecting with each other with this Couples Activity Book.
Does your partner love to dance? Get a gift certificate to a local dance studio to learn salsa or ballroom dancing.
Listen to a book together on Kindle. Present them with the subscription and a pair of loveBuds that will let you listen together.
If your spouse is feeling like you need a deeper connection, give them that gift with the 201 Relationship Questions book.
Gift them with a box set of their favorite movie or TV series. Make some popcorn and have a movie marathon.
Attend a marriage workshop to re-energize and re-invigorate your marriage.
Need more ideas? Check out this blog post on 100 Ways to Stay Connected with Your Spouse.
Physical Touch
This love language means that the person looking for love and affirmation relies on those emotions being conveyed through touch. The physical touch is high on their list of needs because that connection is, literally, more than skin deep. They know you love them when you make concerted efforts to make physical contact with them. Here are gift ideas that will get you into some instant skin time: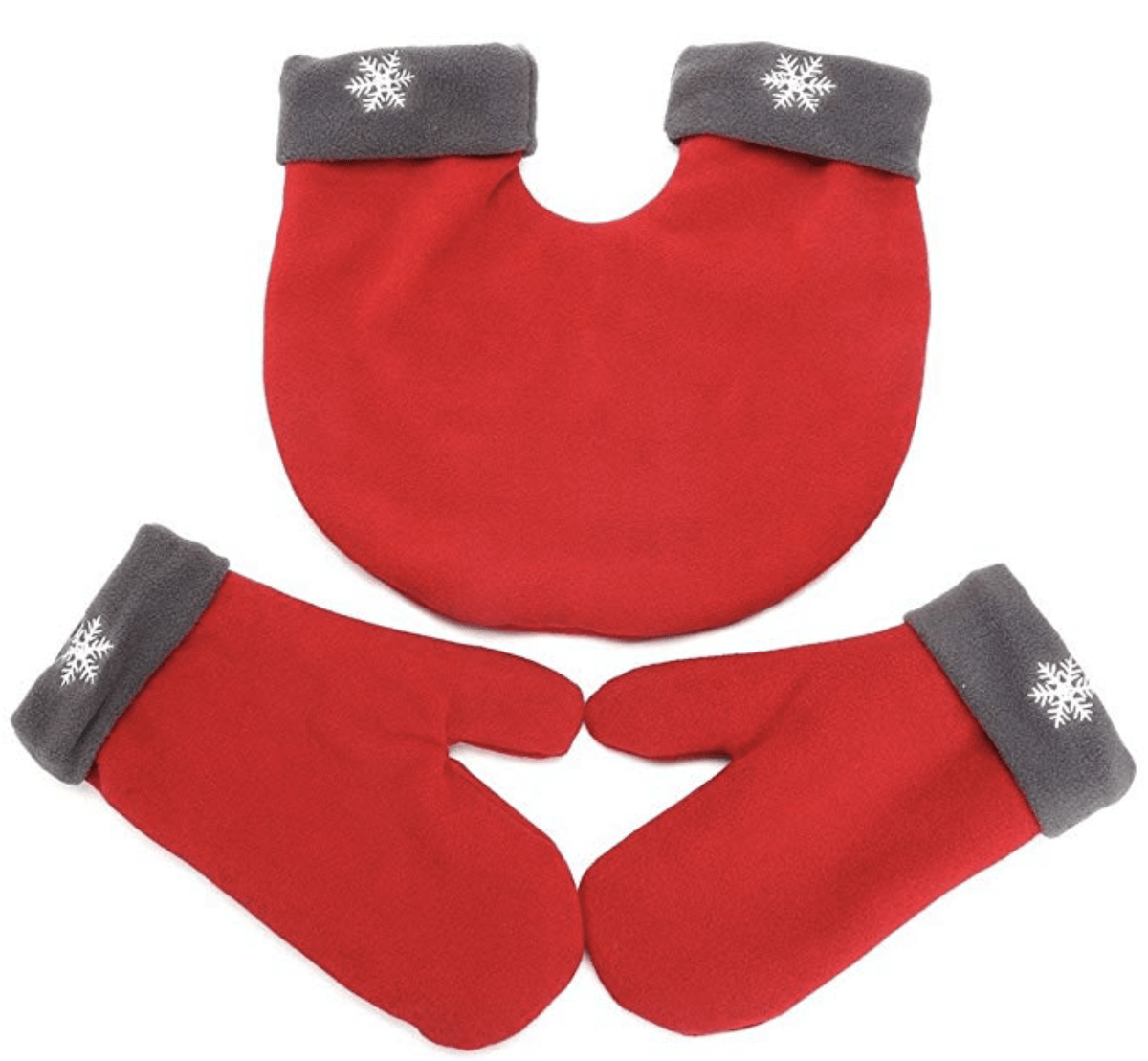 How adorable is this gift?! Just in time for long, winter walks this couples mitten is perfect for holding hands while you're strolling along in the cold…without freezing off your digits! Get this perfectly practical gift here for $11.99.
Give the gift of a relaxing massage! You'll need the oils and a massage roller. Not sure what you're doing? Add this Reflexology Guide to show you just where to touch. Get all 3 pieces of the kit and start the touch party for less than $25.
Make sure that your hands are ready to put them all over your lover. Get prepared with this hand repair kit from Burt's Bees.
Not confident in your massage skills? Book a professional couples massage for you both to enjoy.
Get a couple pillow so that you can both be comfortable when you snuggle up together at night.
Go old school and play a game of Twister. Be sure to put the bow on the box!
Listen to a TEDTalk together and get a little more educated about your sex life.
Create and give them a 5 Senses gift basket to be used in or out of the bedroom.
Buy her a sexy new lipstick and let her kiss you wherever she likes!
Gift a beautiful weighted blanket and climb underneath with them!
Make sure they have a pair of soothing socks to welcome them home after a long day of work.
Learn how to become more sexually connected and in tune with each other with a lesson in Tantra.
Give them a bath kit to enjoy a relaxing and soothing bubble bath. Remember the bath pillow!
Buy a new, easy to use scalp massager and help them to wind down in the evenings.
Get them a trial for a yoga class. It will help them get in tune with their body. Join in for the same experience and benefits!
Present them with a back scratcher and lotion applicator when you can't be around to lend a hand.
Get this little gift that will make a big difference for you and your Physical Touch person!
Give both of you this game that will get you warmed up to get ready to touch and be touched.
Snuggle up in this great gift idea. Enjoy the fire place during winter and watch the stars at night year round.
Think a little more outside the…bag. Cuddle up in a giant bean bag chair for your movie nights.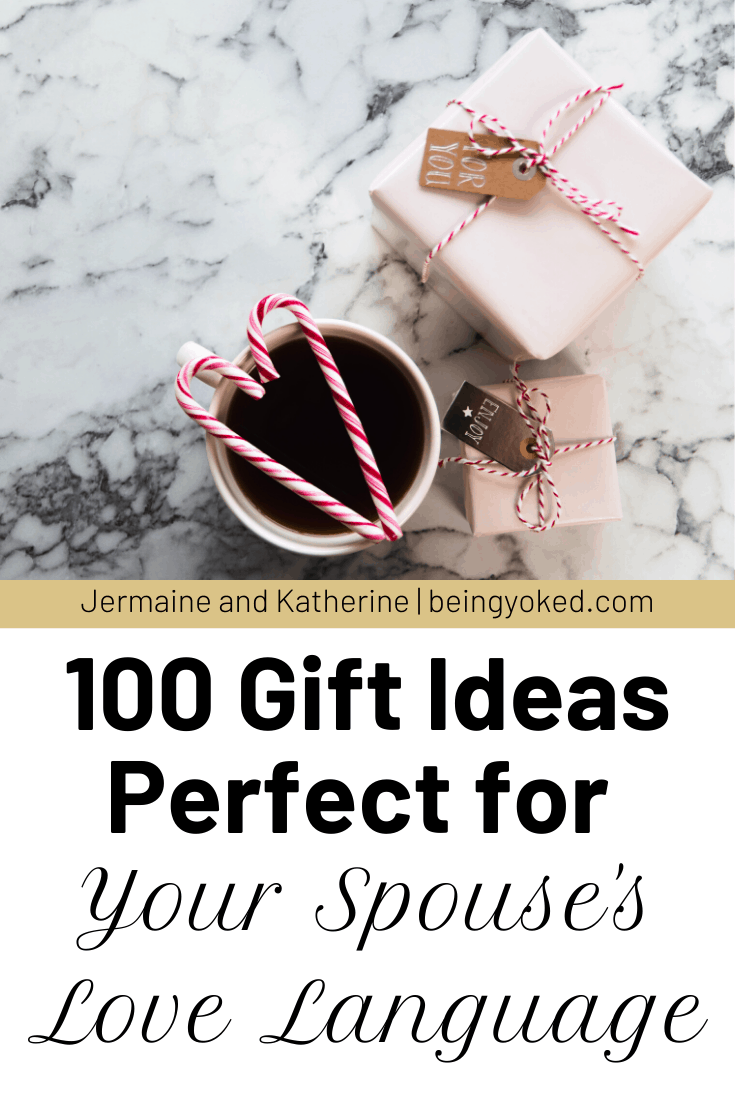 No matter what you partner's love language is, there is a gift out there that is absolutely perfect for showing them that you know how to love them. Do you know your partner's love language? Which gift will you give them this year?