The holidays are almost upon us and it's time to start rounding up the gifts for your family and friends! If you're like me, you want to give your loved ones a gift that they'll remember always. When it comes to spreading good cheer, it can be a little harder to find something unique. Read on to discover unique alcohol gifts under $20 that they will absolutely love!
This is a list that I sure wish I'd had in the past! Hubby has always been into different alcohol things: wine lover to craft beer enthusiast to spirit aficionado. His interests have not always been the most cost-effective. At 35, he was into craft beers, for example, and it cost about $2000 to get gifts for him. Granted, one of those gifts was renting out a brewery for a surprise party, but a lot was spent on gifts that are now up in the attic collecting dust.
Unique Alcohol Gifts Under $20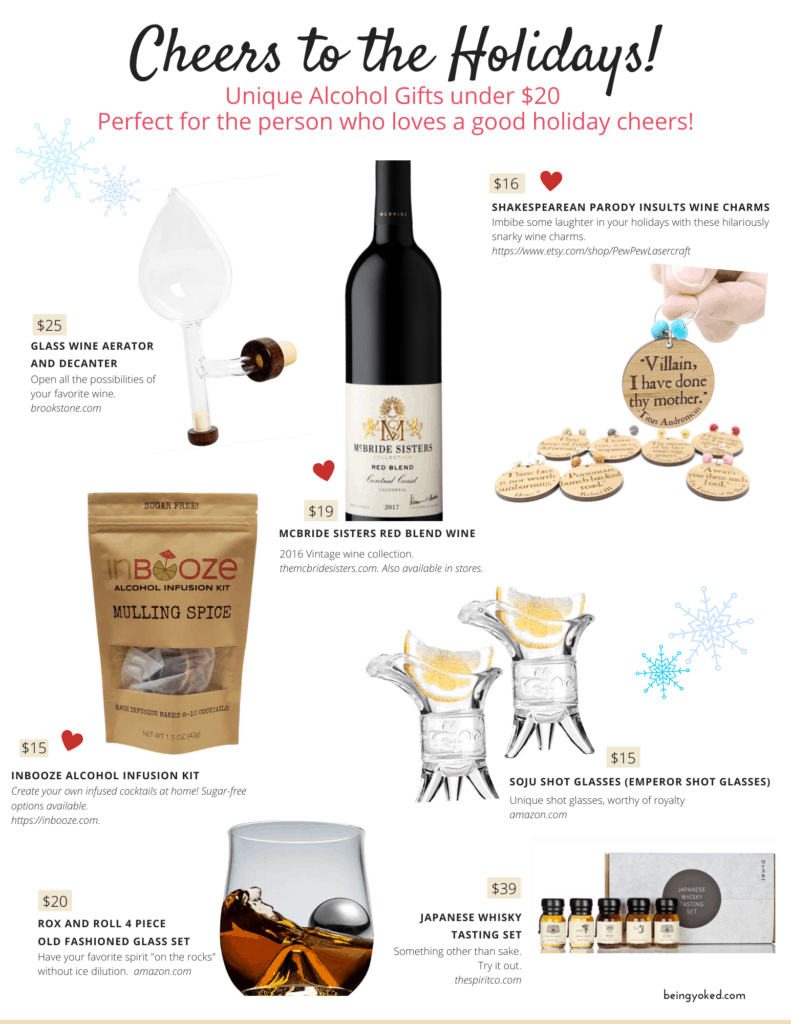 Gift-giving doesn't have to break the bank. Especially if budgets have been a little tighter this year, there is no need to go into debt trying to impress someone with a gift. Check out these very unique (and inexpensive!) alcohol gift ideas:
Wanna Splurge a Bit?
Well, if you want to dig a little deeper into your wallet, here are 2 unique alcohol gift ideas that are under $40. Despite being double the cost of the others, they're checking off in the affordable category.
Glass Wine Aerator and Decanter
Wine tasting is more than gulping down a glass. The full experience includes notes, tannins, and flavor detection. This aerator from Brookstone opens up the bottle of wine and does it in an aesthetically beautiful way. Attaching directly to the bottle, this decanter will ensure that each glass of wine opens up to its fullest potential and enjoyment. Find it at Brookstone.
Cost: $24.99
Japanese Whisky Tasting Set
Japan has more to offer than Sake and it's just as good! For the friend who wants to try something different without the expensive commitment, consider this unique sampler set. At 44.5% ABV (Alcohol by Volume), this gift is sure to knock the recipient's socks off - in the best way! Get it here from The Spirit Co.
Cost: $38.84
If you need more ideas to get for your Words of Affirmation receiver, check out this list of 100 Gift Ideas Perfect for Your Spouse's Love Language.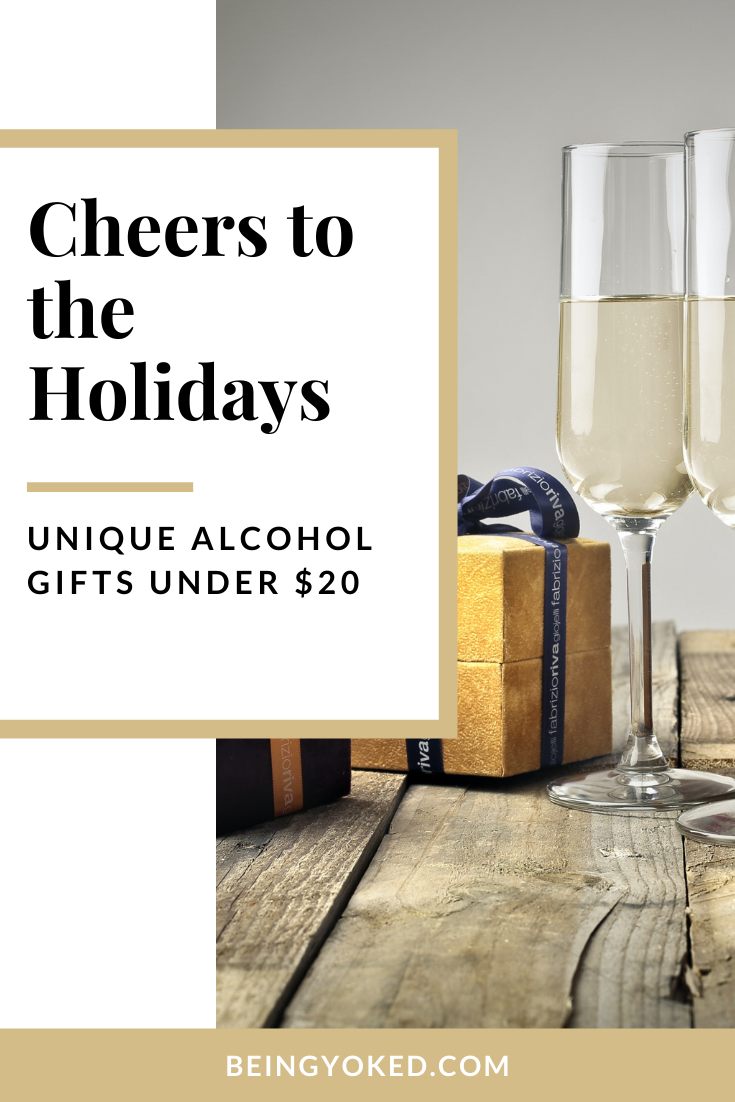 As an Amazon Affiliate, Yoked may earn commissions from qualified purchases through Amazon links. It won't cost you anything extra!