This post contains sponsored content and an affiliate link; I received product from Seed as an #AffiliatePartner​. All claims and experiences are my own.
I'm drowning.
In finally saying that out loud to the world, I have to admit that I want to "have it together" so much more than I really do. A big part of the work that I do with wives is to encourage them to practice self-care. To take care of themselves so that they can continue to pour into others. One thing that I'm really good at is being the pot calling the kettle black. My personal mental and emotional health has been neglected and I'm reaping the repercussions of it. So, please allow me a moment to remind you why you shouldn't be afraid to get away from it all sometimes.
What is Self-care?
Self-care is literally the intentional act of taking care of (your)self. Even knowing how vitally important it is, I'm terrible at it. Mentally, physically, emotionally, physically…I'm the absolute worst. After I'm done pouring into others, I'm too tired to take care of myself. Most women – wives, mothers, friends – are in the same boat. It's expected that we take care of everyone else first. My home consists of just my hubby and the dog, but they are still beings that need to be taken care of.
Add immediate and extended family, friends, my community, church, and clients…I'm serving much more than I'm being served. And I keep pushing because it's what I signed up for.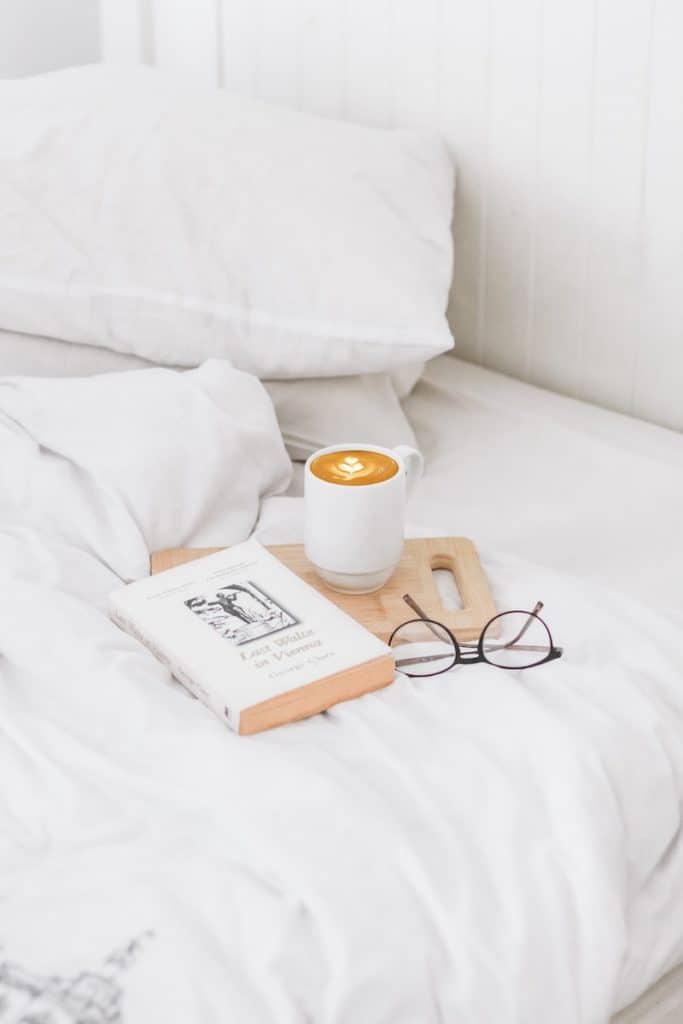 I (We) Gotta Do Better
This post was brought to you by an anxiety meltdown.
The importance of self-care has been espoused repeatedly, but has not been followed through on…at least not by me. And because of that, my anxiety has been out of control. My friends and I love to tease each other about "the pot calling the kettle black;" in these situations, I'm always the pot.
The diagnosis came before I met my husband but getting married made my anxiety worse. And, even knowing that, I haven't done the best job of taking care of myself. I don't know about you but I find a lot of worth and validation in my ability to take care of my family. My husband is really good about looking out for me and trying to take care of me, but I can't expect him to do all of the heavy lifting on his own.
One of the most important things to remember when you enter into a covenant with another person is this: there is no human being that can complete you. You've been blessed with a beautiful gift if you have someone who complements you.
Make Intentional Steps
There are a lot of things that I've decided I need to do for better self-care routines. Encompassing every area of your life, there are layers to this thing.
This is not a place where I thought that I would be in my life. Since I was a teenager, I've served and taken care of others, with little regard to my own needs. I've been affectionately nicknamed "Mama Hen" since long before I exited my 20s.
I'm incredibly fortunate to have a husband who understands what I need, sometimes better than I do. An extrovert, he's energized and recharged by being around others. As the resident introvert, I'm easily overwhelmed by too many things and people.
Spiritual
Have you heard of the YouVersion Bible app? My relationship with Christ is so important but it needs to be stronger. I pick a devotional to focus on; it's usually on anxiety and mindset shifts. But it's what keeps me going.
Spiritual health is important. Therefore, committing to making it a part of the daily routine is imperative. This podcast episode talking about spiritual health is an incredible listen!
Physical
Growing older, brings a lot of physical changes. There are several health issues that run in my family: diabetes, heart conditions, high blood pressure, cancer, and high cholesterol. As a result of those genetics, part of my regimen is to get back in shape through exercise and better eating habits. I've been making – and keeping – doctors appointments to find out where my baseline health is; to figure out where you're going, you have to know where you're starting.
Another important aspect involves adding in my Seed Daily Synbiotic. The Daily Synbiotic is a revolutionary blend of prebiotics and probiotics designed to aid in and support :
Gastrointestinal health
Gut barrier integrity
Gut immune function
Cardiovascular health
Dermatological health
Micronutrient synthesis
Learn more about the Seed Daily Synbiotic here and why I decided to try it. If you would like to try it, use the code KCSeeds for 15% off the first month of your subscription.
Disclosure: I received this product from Seed as an #AffiliatePartner​. I was compensated for my time and all experiences and reviews are my own. Seed does not claim to cure any health issue or ailment. Consult a medical professional before beginning a new health regimen.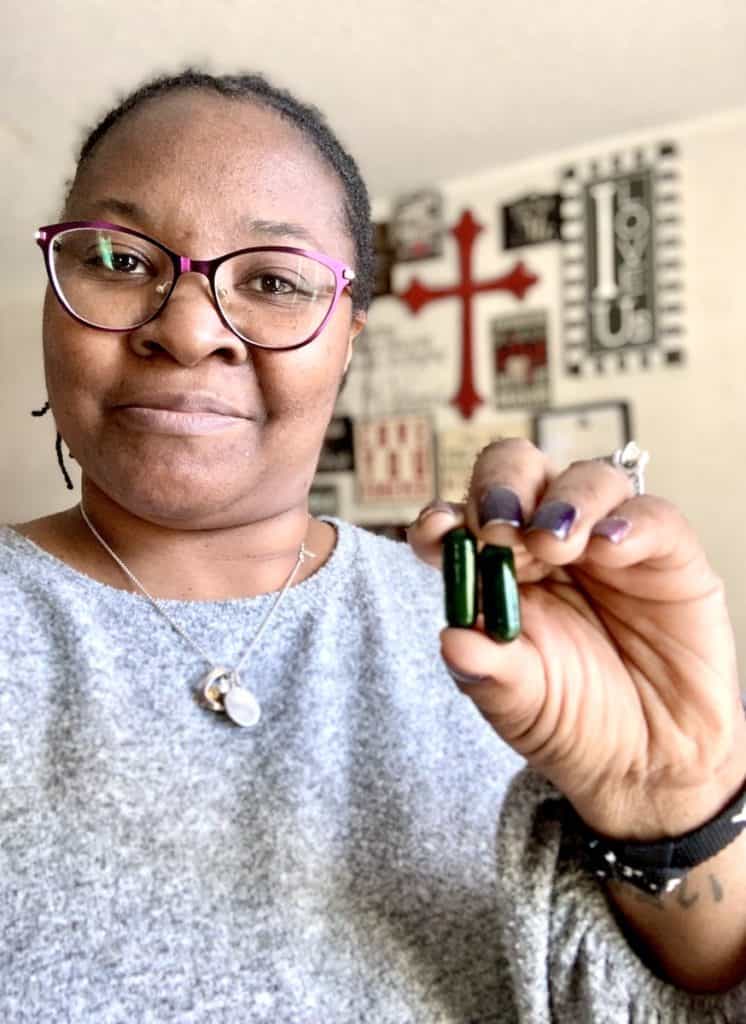 Mental and Emotional
In complaining about how expensive it was going to be to book a hotel room, my husband asked why I had to do it outside of the house; . The truth of the matter is that money should be no object when it comes to our mental and emotional health. Our ability to take care of ourselves is priceless (within reason, of course!)
Fully resting at home is not an option for me. Therefore, I will be making the rounds at local boutique hotels. At home, there is always something more that can be done…that needs to be done. We agreed that it would be healthy for me to start doing solo staycations. A staycation is a vacation you take locally and explore what is already around you.
Part of my new self-care routine means that I must be intentional about taking time to recharge. Every 1-2 months, I am committing to taking at least one night to myself. To hold me accountable, there will be a new Self-Care Staycation series coming to the blog!
Self-Care Staycations
So just what will these self-care staycations entail?
I'm excited about doing this for myself! I'm also hopeful that you're excited to do this for yourself. Each month will have a theme, of sorts. However, these particular excursions have a central purpose. To:
Decompress
Re-evaluate
Mental/Emotional/Spiritual check-in
Explore
Reset
Take Care to Take Care
If you want to follow along and start implementing these in your life, there are a few things to keep in mind:
This is important and should be taken seriously. Taking it seriously doesn't mean that you can't have fun! Just remember that there is a purpose for doing this.
Exercise caution. Even though you're getting away from it all for a little while, your spouse/family should know where you are and be able to get in touch with you, in case of emergency.
Pay attention to your surroundings. Especially doing this during a global pandemic, be wary of establishments that are not following social distancing or disinfection guidelines.
In addition to taking your "self-care kit," be prepared to clean your room. Check out this article on hotel room cleaning tips.
Let's take care!