My husband is a huge sports fan. I know the ESPN chime because he gets the notification on his phone every time anything sports related happens. So, of course he gets the alerts and stays up to date with everything going on with his favorite team, because scorekeeping is what he does and how he figures out how his team is doing. It's always important to keep score because we have to know how our team is doing in the playoffs.
Not well, by the way, but that's another story…
Whether you're keeping score in football, basketball or baseball, know that scorekeeping should definitely be kept in the sports arena…and out of your relationship…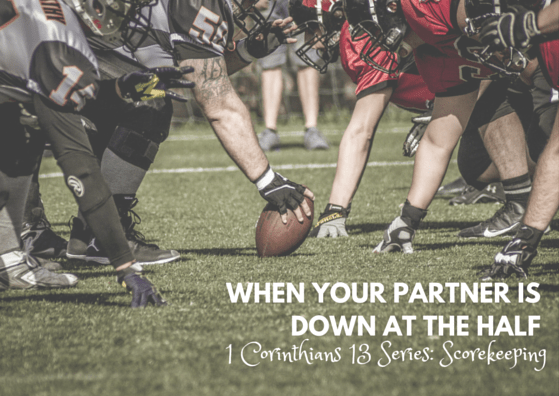 A scorekeeper defined as an official of a sports contest who keeps record of the score. We all know how important scorekeeping is…I mean, how else will people know who's winning the game?? The officiant is trained to see the mistakes, to be able to judge what's right or wrong, what is a legal play versus an illegal move that calls for a flag to be thrown or the whistle blown.
In this thing called life, we have a natural tendency to keep up with the things that we do for each other. We identify with Ms. Jackson when our partner asks us for yet another thing and we look at them, wondering "What have you done for me lately?" We are selfish creatures by nature and can quickly + seamlessly transition into doing things for people only so that we can get something for ourselves.
Quid pro quo. 
One thing in return for another.
Let me let you in on my life for just a quick second. You know how I talked about my hubby and his pile of socks? It used to drive me nuts. Like, really. And I kept a record of how many times I'd pick those socks up and put them in the hamper, wishing that he would just put them where they're supposed to go. We got married and had to actually live with each other. In that "divorce is not an option" way. Check this out…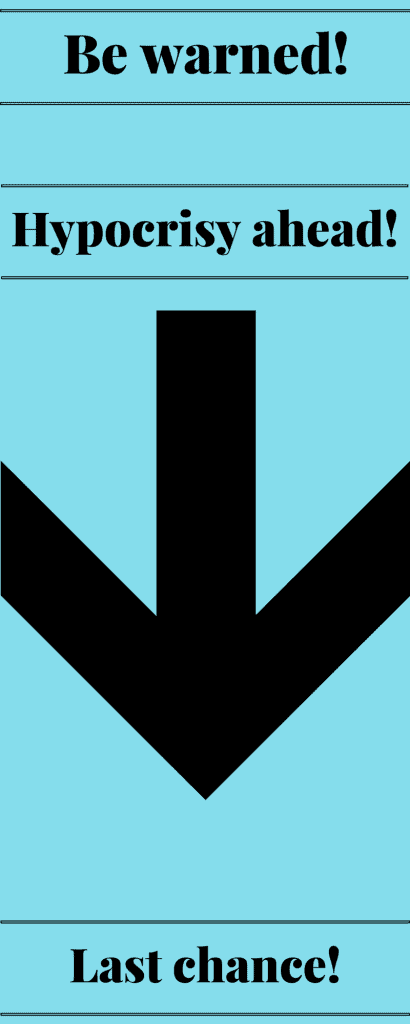 This is our favorite red chair.
This is our favorite red chair on laundry day week because I can't ever get it done it one day.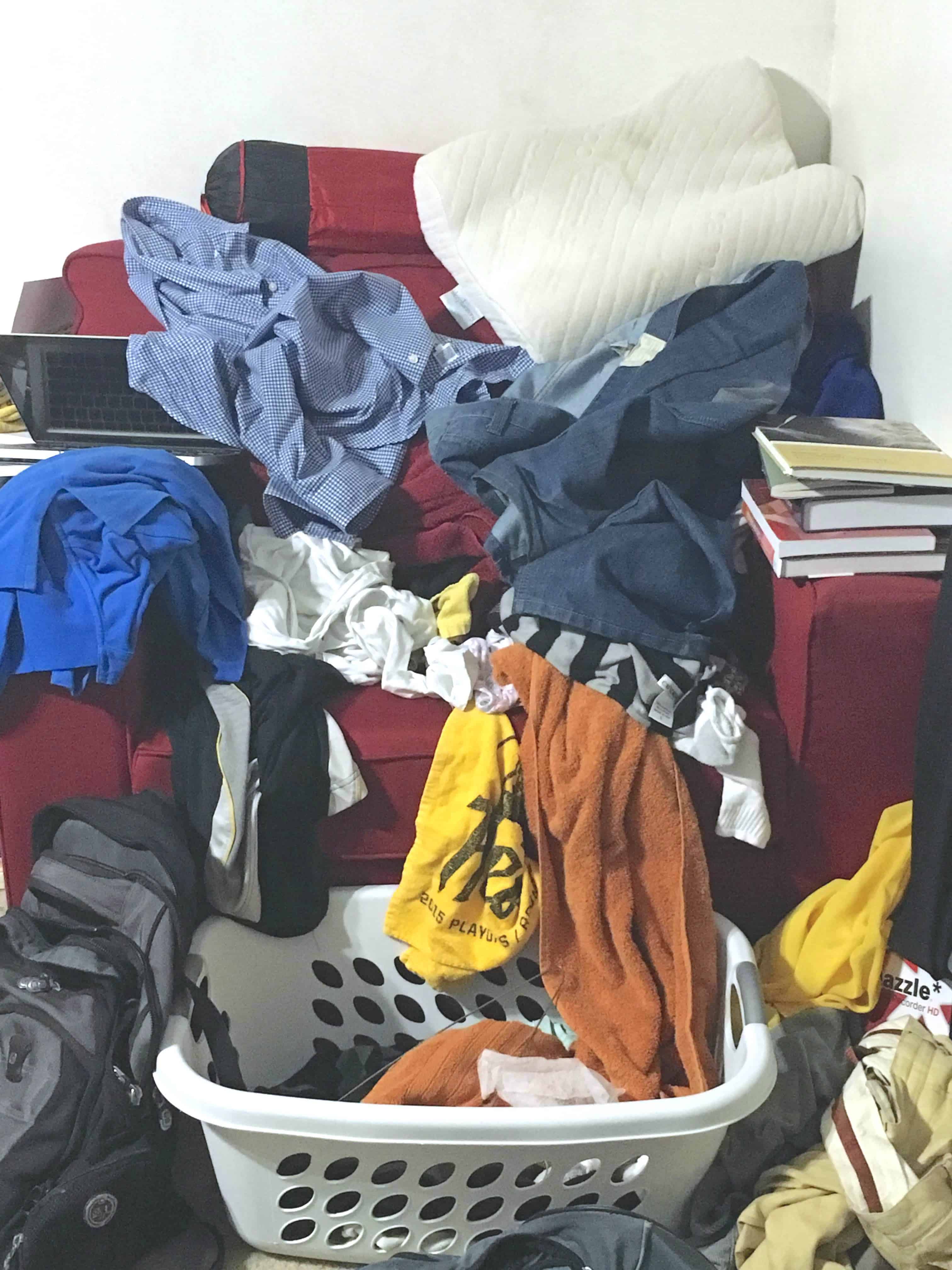 Yep, this pile of clothes is much bigger than his pile of dirty socks.
I'm not even putting myself all the way out there and showing you the kitchen while I'm furiously baking, nor the living room while I'm crafting. Let's just say that I make a more consistent + bigger mess than he does.
And if we were keeping score, my team is down at the half. I'm just thankful that my husband doesn't believe in scorekeeping in our marriage and that the last official who came anywhere near our relationship was the minister at our wedding!
So what to do about scorekeeping in your relationship?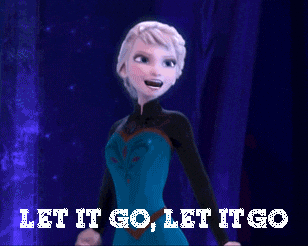 Make like Elsa and "Let it go!" I just love her nonchalant, roll-with-the-punches, c'est la vie attitude!
When you sincerely love another, in the agape sense of the word, you give. You do things out of the kindness of your heart and because you enjoy seeing your partner smile + be content.
Have you ever heard that verse people recite when they talk about giving an offering? If not, 2 Corinthians 9:6-7 says "But this I say, He which sows sparingly shall reap also sparingly; and he which sows bountifully shall reap also bountifully. Each one of you should give just as he has decided in his heart, not reluctantly or under compulsion, because God loves a cheerful giver."
Sure, these verses are about giving financially to the church, but did you ever think that it could be applied in sowing love into another person?
Or what about Luke 6:37-39: "Do not judge, and you will not be judged; and do not condemn, and you will not be condemned; pardon, and you will be pardoned (ie. forgive and let it go.) Give, and it will be given to you (ie. give grace and forgiveness and expect it in return.) They will pour into your lap a good measure– pressed down, shaken together, and running over. For by your standard of measure it will be measured to you in return…'"
Just as water is poured into a container, its purpose is to fill that space. And when that container overflows, it spills back out. Love works the same way. Kind words and actions, when poured into another person, come back out to you…in their kind words and actions. The more that you pour in, the more should come out.
The easiest and quickest way to nurture a relationship is to resist the urge to nag your partner over the little stuff. Meet them in the middle, learn to compromise, but don't keep a scoresheet of how much more stuff you've done in the relationship. Be sure to learn the difference between being selfish or being taken advantage of, but put the pen down and enjoy the game of love.