The last few days have flown by. They have blurred together and seemed one and the same. My aunt, my mom's twin and best friend, passed away. She had a massive heart attack, actually had no cardiac activity for 15 minutes, and suffered at least 20 strokes to the brain; she lived another 3 weeks after the doctors all but gave up on her surviving the night. My mom and other aunts were blessed to be by her side as she recovered. She regained some of her mobility, regained her speech, and sang and laughed and told everyone that she loved them. I had my aunt in my life for 41 years and I learned the most from her in the last week of her life.
When I was told of her passing, I flew to be with my mom because I knew she needed me. I couldn't bring my aunt back but I could still do what she needed me to do after she was gone…be there for my mom because she would no longer be able to be there to love and care for her sister. I could be the pragmatic and level-headed one, to take care of business that needed to be addressed and make sure that I could be as much of a comfort to everyone else as I could be. Hell, I needed to be comforted because she was my second mom. She was my godmother and favorite aunt. She loved and looked after my brothers and I as if we were her own children. No matter where I went, I've never know life without her.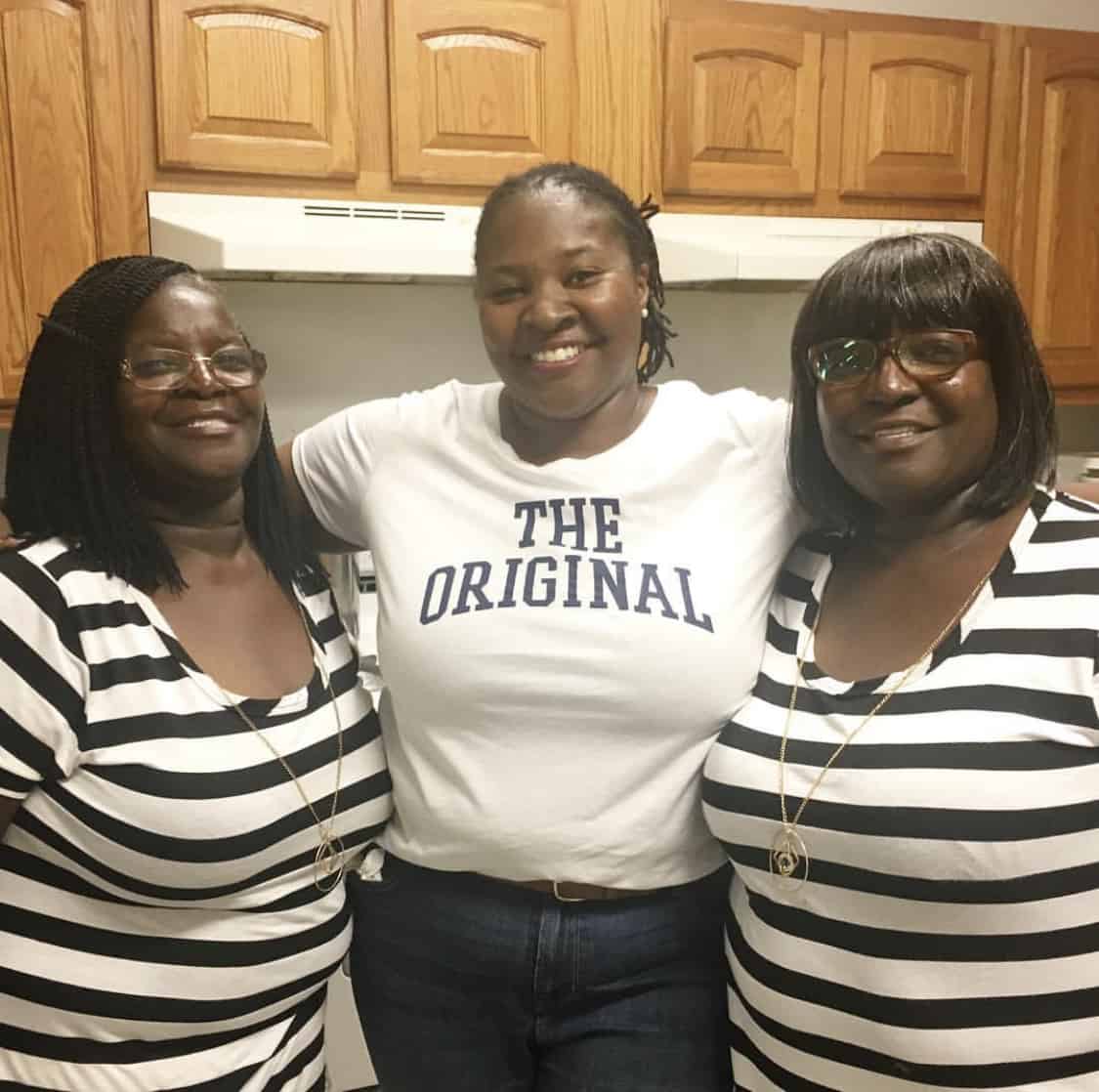 After she was picked up to be prepared to be laid to rest, that was when all of the hard work began. We had to make arrangements, take care of financial matters, sort her belongings and start taking the first steps forward. One of those steps was writing her obituary and it was the task that reminded me of some really important lessons.
the most important lessons from writing an obituary for my aunt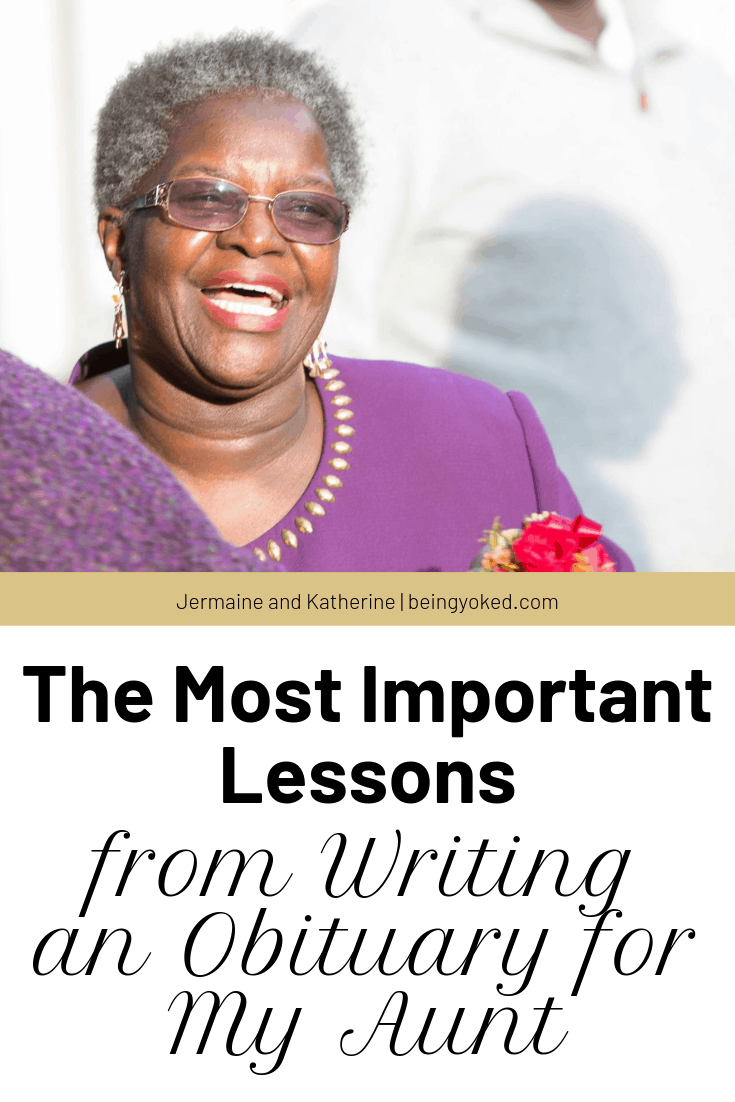 make every moment count
Every year of my adult life, I looked forward to the holidays. My mom and aunt didn't need to wait for the big holidays to celebrate. Each moment they were together was full of fun and laughter. They celebrated Labor Day with the same vigor as Thanksgiving and Christmas. We all looked forward to visits from my aunt. She would drive 15 hours (one way!) to come and visit her twin sister. She would tell us that she was staying for a week and end up staying for a month. We were surprised and suspicious on the rare occasion that she actually left when she said she was! They enjoyed cruises, concerts, dancing, playing  "twin tricks" on people, traveling, and hanging out with their friends…because if you were friends with one, you were friends with the other! I didn't always get to hang with them when they were having their sister time, but boy did we have fun catching up on the latest drama from Young and the Restless!
My aunt always had a smile on her face. So much so, that when they were preparing her body, she was actually smiling. As she recovered from her medical emergencies, she never complained. She fought hard and did her best to come back and recover. On the morning that she left us, she was getting ready for her 3rd day of rehab. The last words she said were "Let's get this party started!" Until her very last moment with us, she was celebrating and making it count. Every photo that we scoured as I endeavored to write her obituary was of her smiling and laughing.
give them flowers while they live
The most precious thing that happened in my aunt's last three weeks with us being able to tell her that we loved her. More importantly, we told her and showed her every opportunity that we had. Telling her how we felt and loving on her wasn't something that was reserved for special occasions. I never really understood, until I got older, what the "old folks" meant by giving people flowers while they live. But I understand that the time to edify and uplift is not when those words are falling on deaf ears or lifeless hands. After our loved ones are gone, they can no longer receive the well wishes that we have for them. Love is not something that should be given sparingly.
Romans 12:10 ESV reminds us to "Love one another with brotherly affection. Outdo one another in showing honor." My aunt was absolute amazing at showing people love. She consistently gave those around her "their flowers." In talking to her friends, I learned how much she did for others and how much she gave back to her community. I met her other "children" one of whom flew in from the complete other side of the country to be with all of us in our time of grief. I am thankful, more than anything, that I don't have any true regrets when it came to my aunt. I may not have spent as much time with her as I would have liked, but I talked to her, called her, hung out with her, and laughed with her whenever I could. I'm reassured knowing that as she affectionately called me her daughter, we had a relationship that reflected that. Those whom she loved, loved her right back. They treasured her, laughed with her, cried with her, hugged her, and they created memories with her.
cherish the memories
In the process of writing an obituary for my aunt, I had the privilege of hearing a ton of stories about her and got to see just as many pictures of her. I met the people who she allowed to be in her life and who welcomed her into theirs. My mom was devastated when she lost her other half. That is a kind of pain that no one, no matter how well intentioned, could ever take away. The first two days, she was shattered. By Sunday, she was laughing. And it was a laugh that I hadn't heard since the last time they were together. My aunt was younger by 5 minutes and the instigator of all the shenanigans. She was raw and real, full of joy even in the midst of some emotional pains. Everyone who was lucky enough to be around her has a fond and funny memory of her. For 40 years, she and my mom never got tired of playing pranks on each other's friends and coworkers. Most of their external relationships started by one pretending to be the other and laughing at how hard it was for people to tell them apart.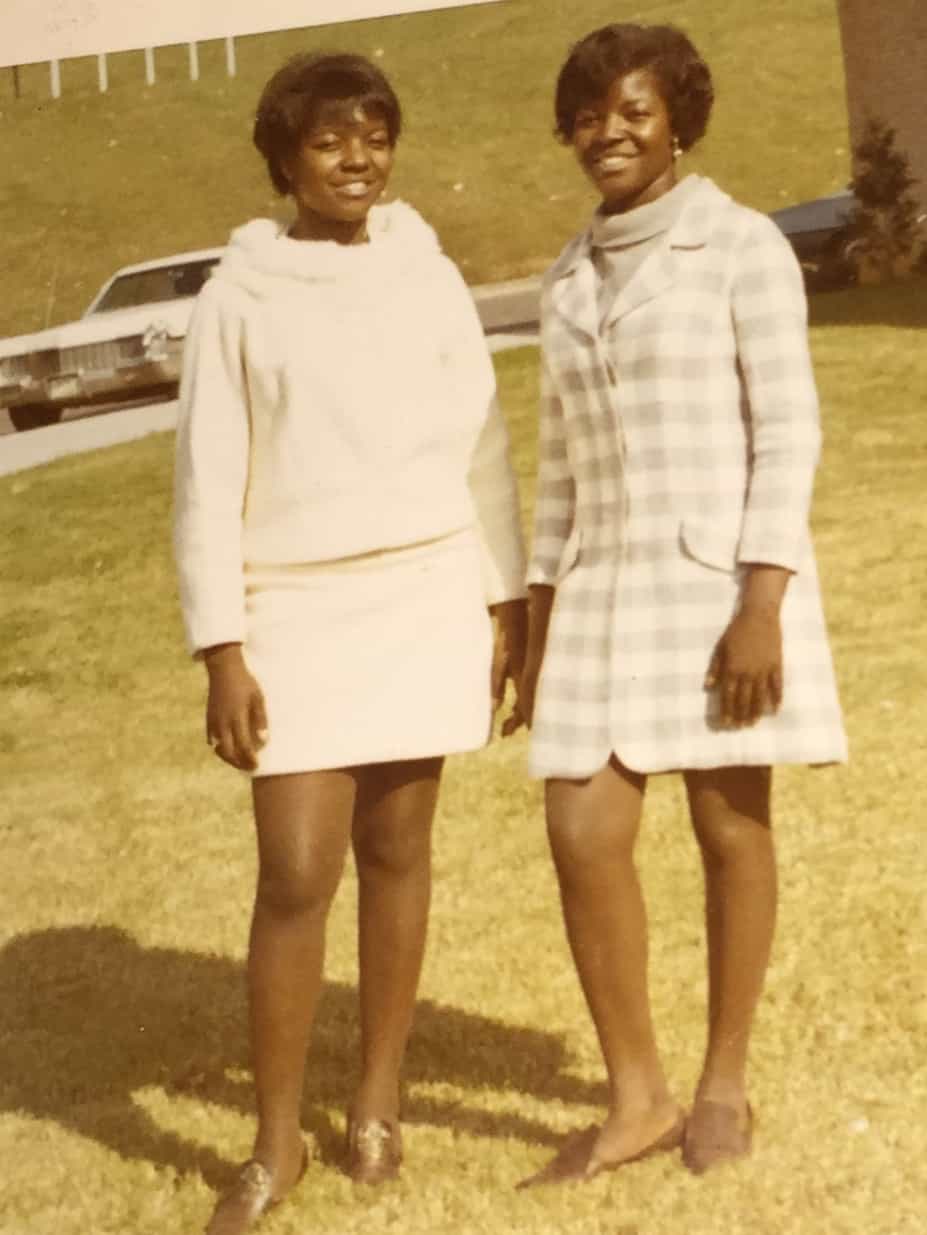 My aunt was always here in TN with us…enough that we seriously worked on trying to get her to move and that I didn't know how much community work she did in NC! No matter where she was or what she was doing, she left behind a legacy of love, service, laughter, and joy. We all are blessed by having known her and having her in our lives for as long as we did. When all is said and done, we will always have the warmest memories of her to stave off the cold and loneliness of her absence.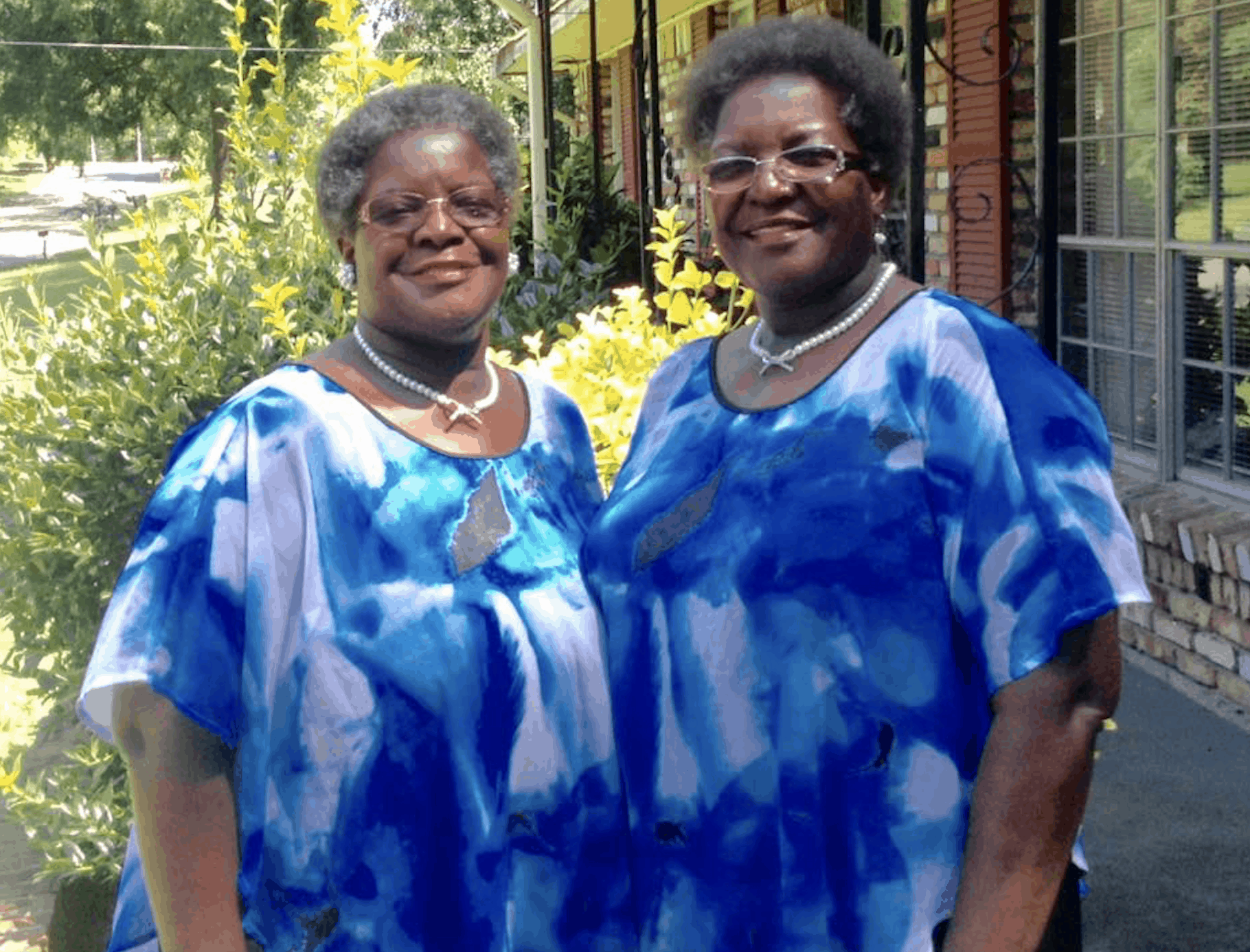 never forget
When I found out about my aunt's passing, I didn't know what I was going to do. I was heartbroken. I've always been able to be very focused when I have to be, so when the task of writing an obituary came up, I volunteered. It was what I could do to help. I happened to be mindlessly scrolling Facebook as I traveled and came across this incredibly beautiful poem:
Death is nothing at all.
I have only slipped away to the next room.
I am I and you are you.
Whatever we were to each other,
That, we still are.
Call me by my old familiar name.
Speak to me in the easy way which you always used.
Put no difference into your tone.
Wear no forced air of solemnity or sorrow.
Laugh as we always laughed at the little jokes we enjoyed together.
Play, smile, think of me. Pray for me.
Let my name be ever the household word that it always was.
Let it be spoken without effect.
Without the trace of shadow on it.
Life is all that it ever meant.
It is the same that it ever was.
There is absolute unbroken continuity.
Why should I be out of mind because I am out of sight?
I am but waiting for you.
For an interval.
Somewhere. Very near.
Just around the corner.
All is well.
-Henry Scott Holland
don't wait to put it on paper
I am eternally thankful to God that I had the time and space to love, and be loved by, my aunt. I'm more thankful that she knew how much each and every one of our family members felt about her. We knew how she felt about us.
We often absentmindedly repeat that the next moment is not promised. We can be flippant and obscure about the gravity of that reality. Proverbs 27:1 warns us "Do not boast about tomorrow, for you do not know what a day may bring." This hit us so hard because on Thursday, she was making miraculous strides and on Friday, she was gone.
Maybe it's just me, but I'm notorious for saying that "I'll do it later…" or "I'll call them tomorrow…" fully expecting to have that opportunity. I have been working on picking up the phone when a friend crosses my thoughts. Being more diligent about spending time with the people I love and cherish. Being more intentional about how I spend my time and expend my energy.
I wrote my aunt's obituary and I learned so much about life, love, relationship, and both the beauty and brevity of life in writing the few pages that summed up hers.
Make every moment count.
Tell people that you love and appreciate them while you can.
Cherish the moments you have with others.
Never forget that life is fleeting, so you have to take the opportunity to enjoy it.