It's Date Your Mate month! There are so many different options on the common date night; dinner and a movie are totally our favorite go-to gig. If you're in the dating phase and looking for ways to really get to know your significant other, you have to be intentional about the time that you spend with each other. Even after marriage, you still have to be intentional about spending time together to keep a happy, healthy relationship.
As you work to develop your relationship, consider these 5 fun ideas for strengthening your relationship: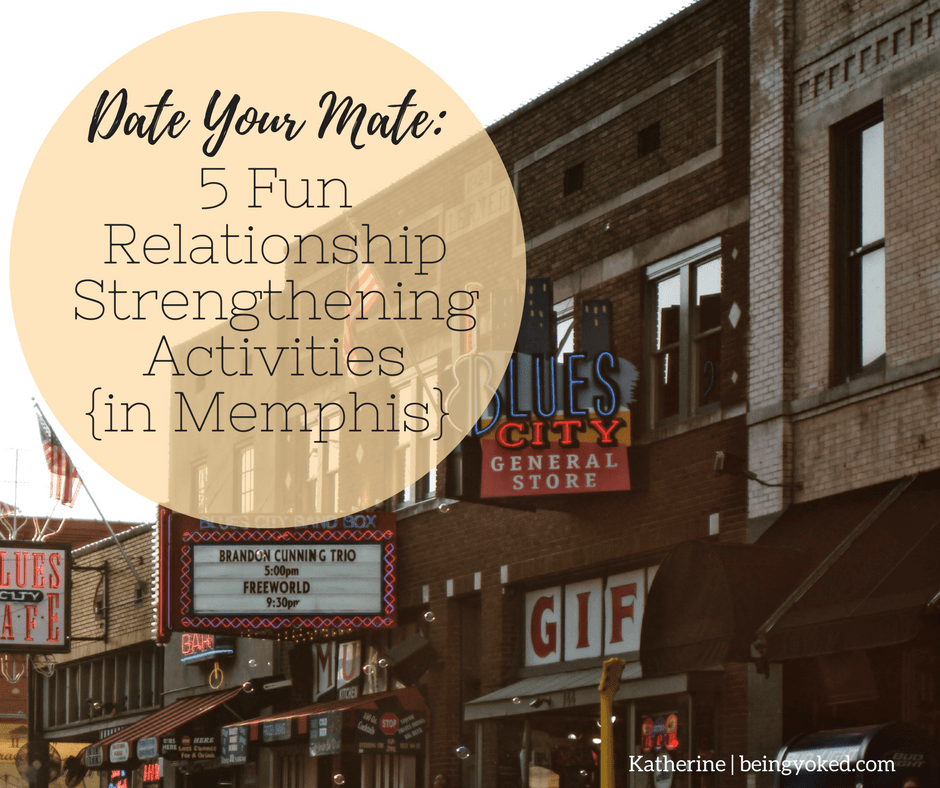 Bridges
The secret behind the activities at Bridges is that they help their participants to develop their communication, problem-solving, and decision-making skills; these are things that will absolutely come in handy in a relationship. Trust is absolutely a skill developed in the activities they offer. I told my hubby on our date there that I wasn't afraid of heights and ended up on the platform course. I had to trust him to help me get through it. It was so much fun and it was another way I learned that I could count on him. They allow "open climbing" after-hours, making for a fun beginning to an interesting date night!
Get to know where you are, while getting to know the one you're with! My husband and I both wanted to leave Memphis at the first chance that we got; we didn't want to spend our lives here. Meeting each other changed everything for us! Now Memphis is the greatest place ever! We've participated in so many festivals, dinners, and events in the city, but there is still so much to discover. A scavenger hunt is a fun and exciting way to spend time together and learn more about your hometown. Head here for a 20% off coupon while the offer lasts.
Escape Rooms
If you want to know how good your partner is at problem-solving and how you both react under pressure, an escape room is a must-do. You'll learn much more than how to decode clues on this adventure.
 
Grab your competitive spirit and head over to Putt-Putt Golf.
When we were dating, hubby wanted to see if I was up for a little bit of sports and we headed over to the batting cages. I'm not a sports buff, but I could connect a bat to a ball and that was good enough for him! If the cages aren't your thing, try a friendly game of golf to chat and compete or have a good whirl on the racetrack.
This may not sound like a typical relationship-building activity but it is when you're working together. Teaming up in laser tag was such a fun way to have each other's back. It was a whole new way to look at the "us against the world" aspect of a relationship. I still want to win all of the games but, as long as one of us won, it was all good. Build your relationship with an exercise in teamwork on the battlefield!
Try these really fun and intentional dating options in Memphis. Even if you're not in our wonderful city, check them out in your local areas.
Which activity will you try to get to know your partner better? Let me know in the comments below!</p