There is a list going around the inter webs about tips from the 50s on how to take care of and look after your husband. As a submissive wife, even I feel they are enough to make feminism cringe in the trenches. Real or not, it's not a stretch from the mentality of old. Our challenge is this: we have to intersect how Christ would have us behave as wives, while maintaining our rights and desires to be honored and respected; we get to do all of this while serving our husbands. A new perspective on making dinner is going to kick off this fun series about Tips to Look After Your Husband!
Dinner On the Menu
Tip from the 1950s: Plan ahead, even the night before, to have a delicious meal on time. This is a way of letting him know that you've been thinking about him and are concerned about his needs. Most men are hungry when they come home and the prospects of a good meal are part of the warm welcome needed.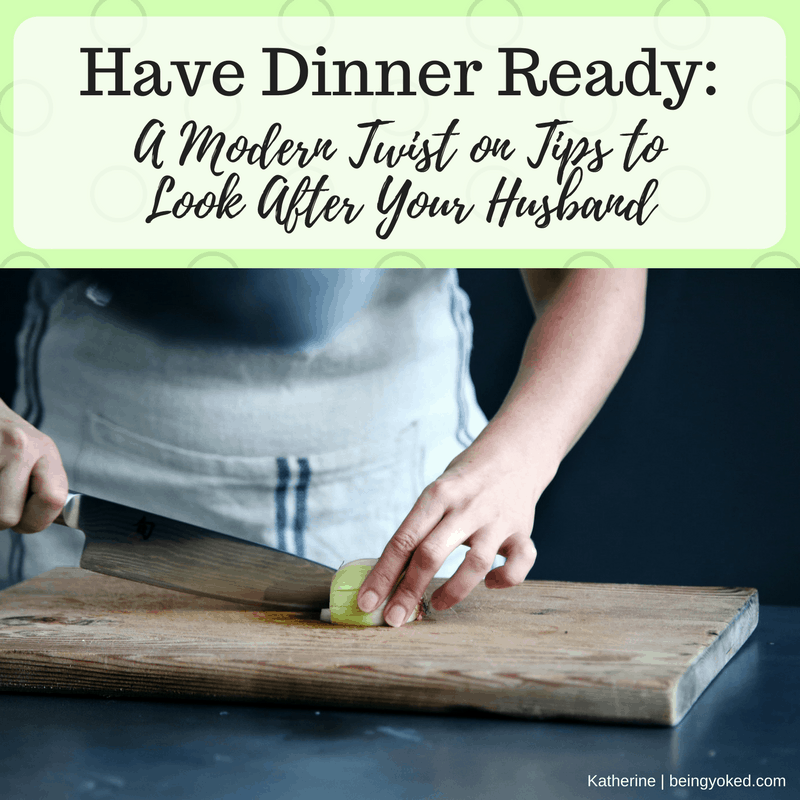 Dinner is Served
This is the first tip on the list and probably the one that makes me laugh the hardest.
I rarely cook for my husband but it doesn't make him love me any less; nor does it make him feel any less welcomed in our home. One of the many things that you should discuss prior to marriage is the frequency of meal preparation and they type of food that you'll eat. We honestly just eat whatever we can get our hands on. Probably not the healthiest option for us, but it's what works for us in this season of our lives.
1 Cor 11:34 says that "If anyone is hungry, let him eat at home…" Now granted, this Scripture is talking about taking the Lord's Supper, but a command is a command…
Dinner Options
Today, more women work outside of the home like their husbands. I work from home and still don't cook every day. Because I work from home. It would be different if I was at home because I'm a homemaker…which is a job in itself!
What are some dinner options for today's busy family?
Use a crockpot. Honestly, that would be a great option for our household. I'm just terrible at using it. Here are some great crockpot meals that you can plan ahead.
Pick up dinner on the way home. Call and order from work so that it'll be ready for you when you get to the restaurant.
Do meal planning on the weekend/beginning of the week. 4 Hats and Frugal has some amazing budgeting and meal planning options for busy families!
Order in! Uber has a delivery service now called Uber Eats. They'll go and get whatever you want to chow down on!
Don't fret over what others are doing in their relationships. As you prepare for marriage, you'll have to navigate with your partner on how serving each other works for you. This includes what is for dinner and who is responsible.
How will dinner work in your home? Let me know in the comments below!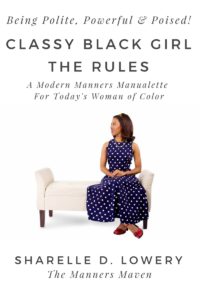 As this is Manners Month, I have to share a book from my Manners Maven friend, Classy Sharelle! Her manuelette, Classy, Black Girl: The Rules is available! Don't be the 21st century lady acting like a cavewoman. Grab your copy today!